Nico & Chelsea Collins' "I Never Knew That I Loved You" Named December "Best Song Of The Month"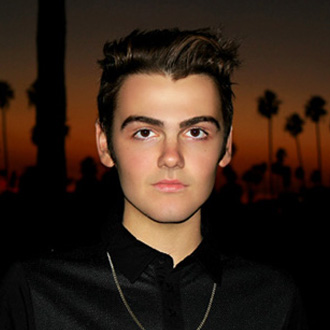 Nico Collins & Chelsea Collins, two promising pop artists and songwriters (who are brother & sister) based in Los Angeles, have won the SongwriterUniverse "Best Song Of The Month" Contest for December, for their song "I Never Knew That I Loved You." Nico & Chelsea Collins wrote and performed this ballad as a duet, but they've also writen and recorded many songs separately, as solo singer/songwriters.
"I Never Knew That I Loved You" is a heartfelt song which is in a classic ballad style, but it also sounds fresh and contemporary for pop radio airplay. The song features Chelsea singing the first verse and Nico the second verse, with both artists singing in the choruses, which include some beautiful harmonies. Notably, Nico Collins skillfully played all the instruments on this recording, and produced it at Nico and Chelsea's home studio.
Nico (who is 19) and Chelsea (18) were born and raised in Burlingame, CA, which is a suburb of San Francisco. They are both classically-trained pianists, and they later learned to play guitar. After they graduated from high school early, they decided to move to Santa Monica (in L.A.) to pursue their dreams of being artists and songwriters. "We moved to Santa Monica 18 months ago, and we love it here," explained Nico. "We wanted to pursue music careers—we came down here and began networking with other songwriters."
It was three years ago (2013) that Nico and Chelsea began to get exposure for their music. They filmed videos—individually and together as a duo—of them recording cover recordings of famous songs. "We did a cover of 'Just Give Me A Reason' (by Pink & Nate Ruess) which got over a million views; we also did a cover of 'We Can't Stop' by Miley Cyrus which got a lot of views," said Chelsea.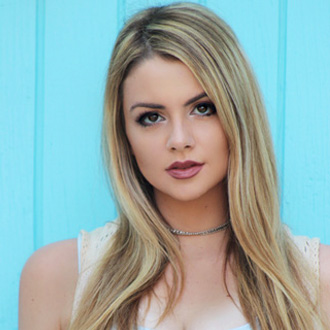 In addition to their cover songs, Nico and Chelsea began filming videos of them performing their original songs. So now on YouTube, a variety of videos can be found with Nico and/or Chelsea performing original and cover songs. Both Nico and Chelsea have set up Soundcloud pages where many of their songs can be heard. Key songs written by Nico are "Lie To Me" and "In My Arms," and key songs by Chelsea are "Everything You Never Were" and "Took It All."
Their song "I Never Knew That I Loved You" represents an important step in their musical development. Their excellent demo sounds like a potential hit single which showcases their impressive singing ability, their songwriting, and Nico's production.
"Our goal is to pursue an artist career, and songwriting & production," said Nico. "Songwriting is our favorite part—we love to create music." They are hoping to land a music publishing deal, and they've also been playing local gigs, both together and as separate artists.
You can watch a video of Nico & Chelsea Collins performing "I Never Knew That I Loved You" on YouTube: https://www.youtube.com/watch?v=wXISyyQFzGA
Top Five Songs Of The Month
Here are the Top Five Songs which were submitted for this month's contest, with the songwriter credits, plus their e-mail and website links. You can listen to the winning songs by clicking the music players below.
"Best Song Of The Month" Winner
Song Title:
"I Never Knew That I Loved You"
Written by:
Nico Collins & Chelsea Collins of Los Angeles, CA. Performed by Nico Collins & Chelsea Collins.
More Best Songs Of The Month