Writer/Producer Nick Monson Co-Writes Big Hits For Selena Gomez And Lady Gaga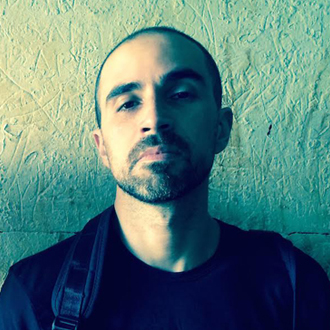 Nick Monson is a rising writer/producer who has already been involved with two, worldwide pop hits. He is currently on the charts, having co-written & produced the big hit "Good For You" for Selena Gomez. Monson is also known for his work with Lady Gaga—he co-wrote & produced seven songs on her Artpop album, including the Top 5 hit, "Applause.
Originally from a small town in Illinois, Monson became a skilled recording engineer, and he landed his first music job in Chicago, working as an engineer at R. Kelly's studio. It was there that he worked on records for R. Kelly, Faith Evans and The Shaft soundtrack.
It was also during his time in Chicago, that Monson decided to develop his songwriting ability. He learned how to play guitar, and he became an expert at creating beats. He eventually worked at a record label, where he met his friend and mentor, DJ White Shadow. It was DJ White Shadow who connected Monson with Lady Gaga, which led to his cuts on her Artpop album. Notably, Monson also went on the road with Lady Gaga on a worldwide tour to suppert her album.
In addition to his hits with Selena Gomez and Lady Gaga, Monson has had cuts with Nick Jonas, female group Little Mix, and EDM/pop duo, Timeflies. Now based in Los Angeles, Monson  signed a publishing deal with Warner/Chappell Music in early 2014.
We are pleased to do this Q&A interview with Nick Monson. He tells how he got started, and how he made the transition from recording engineer to hit songwriter & producer.
DK: How did you get started in the music business?
Monson: I started in the music business after my basketball career didn't work out (haha).  I was basically sitting around at 18 not knowing what to do with my life, and I saw an advertisement for a recording school called The Recording Workshop.  I had no idea what an engineer or producer or anything was, but I knew I loved music and wanted to be involved in the creation of it in some way. After finishing, I moved to Chicago and got an internship with Chicago Trax Recording, which is now a parking garage but used to be an awesome studio.
DK: You worked at R. Kelly's studio as an engineer. Did you learn a lot from working there?
Monson: I learned so much working there. I got to watch one of the greats make beats and write songs on a daily basis. I learned about work ethic and how to be around artists.  Engineering wasn't really my bag though—I was much more interested in the production and making songs.
DK: When did you start focusing on songwriting?
Monson: When I was an engineer/guitar player for a producer in Chicago at the old Jive (Records) office, I started making tracks and knew that was what I wanted to do with my life. I bought Reason and started making beats that sounded way too much like Depeche Mode.
DK: Are you more involved with creating tracks and production, or do you also write topline?
Monson: Definitely the creating tracks/production. My job is to create a vibe with the music I write, to help people who are awesome at writing words to be inspired to write awesome words.

Here's the video of Selena Gomez's hit "Good For You,"
which was co-written & produced by Nick Monson.
DK: You co-wrote seven songs for Lady Gaga's Artpop album, including the hit "Applause." How did you hook up with Lady Gaga?
Monson: I was producing tracks with Dino Zisis in Chicago and basically just trying to make some noise. Dino got introduced to Josh Kaplan who manages DJ White Shadow. Josh played DJWS a bunch of beats and he liked them. Fast forward a couple months and I was on a plane to Australia to write with and produce Lady Gaga with DJWS and Dino.  I ended up doing the whole Born This Way tour and made tons of beats and tons of songs, seven of which made the album. [It was] insane.
DK: In early 2014 you moved from Chicago to Los Angeles. Was it because you wanted to focus on co-writing and production in L.A.?
Monson: Yeah, not much was happening in Chicago, and LA is the spot if you want to make pop music. As soon as I got to LA., Katie (Vinten, Vice President of A&R) from Warner/Chappell started setting me up with sessions and topliners everyday.
DK: How did you decide to sign with Warner/Chappell Music?
Monson: I met with Jon Platt (CEO) and Katie Vinten and was so impressed with the fact that they were so focused on the future. Hanging with them felt very natural, and I definitely knew it would be my home. I can't overstate how important Katie Vinten and Warner/Chappell has been to my career.
DK: This year you co-wrote the big hit "Good For You" for Selena Gomez. How did you hook up with your co-writers and create this song?
Monson: I write with Justin Tranter and Julia Michaels all the time, and we did this particular session to fix a hook on another song. I got a studio on a Sunday for like a few hours, and we had the hook fixed in no time. We could have went home, but we decided to write a song for fun. I played the bassline, put a snap on it, and Julia started freestyling "I'm in my 14k…".  Justin and Julia finished the words and the whole thing was done very quickly. [It was] a life-changing couple of hours on a Sunday.
DK: I noticed that you're also a record producer who co-produced your hits for Selena Gomez and Lady Gaga. Do you usually produce most of the artists you work with?
Monson: Yes!
DK: What projects are you currently working on? Are there some new cuts that you can talk about?
Monson: [I'm] working on music every day and trying to keep it gangster.