Songwriter Nate Cyphert Co-Writes The #1 Country Hit, "H.O.L.Y." for Florida Georgia Line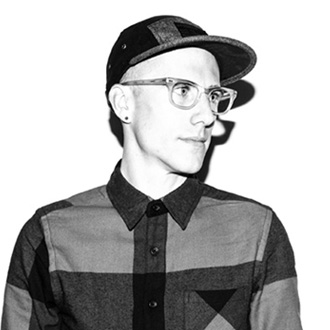 Los Angeles-based songwriter Nate Cyphert has emerged this year with his first hit single. He co-wrote the heartfelt ballad "H.O.L.Y." for Florida Georgia Line, which was the number one country hit for 17 consecutive weeks. It has also reached #14 on the Billboard Hot 100 pop chart. Cyphert wrote this song with writer/producers busbee and William Wiik Larsen.
"H.O.L.Y." (which is an acronym for "High On Loving You") has become a breakthrough success story for Cyphert. In fact, it's his first major cut as a songwriter—Cyphert moved to Los Angeles three years ago (from New York) and he's been striving to build a career as a songwriter.
Notably, Cyphert came up with the unique title concept for "H.O.L.Y." He envisioned that the title "H.O.L.Y" and its key phrase "High On Loving You" would be a great concept for a song. When he met co-writers busbee and Larsen for the first time at their writing session, he presented the idea of "H.O.L.Y." to them. Both busbee and Larsen loved the idea, and the trio quickly wrote the song and recorded the demo.
SPECIAL FEATURE: STREAMING AUDIO

Here's an excerpt of our interview in 2016 with Nate Cyphert, who tells how he wrote (with Busbee & William Wiik Larsen) Florida Georgia Line's big hit, "H.O.L.Y."
It was three years ago (2013) that Cyphert decided to focus on writing songs for other artists. He was the lead singer & writer for his band called This Condition, which toured the East Coast. He had also graduated from Hofstra University (in Long Island, NY), and he worked at Cherry Lane Music Publishing in their royalties department.
Cyphert was encouraged by music execs Randi Razzano and Shani Gonzalez to move to Los Angeles, where there was a greater opportunity for songwriters to co-write and network. They had heard his music and saw his potential as a songwriter. After moving to Los Angeles, Cyphert eventually signed a music publishing deal, which was a joint venture with BMG Rights Management & Pulse Music Publishing.
We are pleased to do this Q&A interview with Nate Cyphert. He tells how he got started with music, and discusses his journey to becoming a hit songwriter. He also tells how he co-wrote the hit, "H.O.L.Y."
DK: Did you originally start out as an artist?
Cyphert: I was in bands for a long time, but the last three years I've focused on writing songs for other artists. I am actually working on a little project of my own now (as an artist), which is a lot of fun. I'm in the early stages with that.
DK: When you moved to Los Angeles, you were able to sign a music publishing deal. Which music execs do you work with?
Cyphert: I've signed a joint venture deal with BMG and Pulse. At BMG, I work with Zach Katz (Head of U.S. Creative) and Shani Gonzalez (VP of Creative). At Pulse I work with Maria Egan (President of Pulse Music Publishing) and Hannah Babitt (Creative Director). I work with both companies—they both bring different things to the table. It's a pretty cohesive team that works together.
DK: Do they set you up a lot with co-writing sessions?

Here's the video of Florida Georgia Line's #1 hit single "H.O.L.Y.," which
was co-written by Nate Cyphert.
Cyphert: Yes. I'm pretty much writing full-time with different writers and producers. A lot of the co-writes comes from BMG & Pulse, and from my management. I'm managed by Randi Razzano and Shani Gonzalez (who works at BMG). I'm fortunate, that I feel really good about my team and the people I'm working with. They've definitely helped guide and develop me, and got me working with the right people.
DK: Before you moved to L.A., were you already focusing on songwriting for other artists in New York?
Cyphert: It wasn't until I moved out to L.A. that I focused on songwriting. When I was in New York, I I was doing the band thing, actually. We toured all over. It was basically when the band ended that I moved to L.A.
My band was called, This Condition. We were kind of in the Warped Tour scene, like pop-punk. We weren't really a punk band, but we fell in that spot because most of my band was from Long Island, and the whole scene that was happening there was a little more in that world.
DK: When you moved to L.A., how did things start to happen?
Cyphert: I came to L.A. in August 2013. Randi and Shani started connecting me with people. I also met the Pulse people not long after I moved to L.A. At the time, Randi was consulting for Pulse, and I started getting connected there and they set me up with a lot of sessions. I dove head first into the writing game…just making the rounds and meeting people.
DK: Do you consider yourself a topline writer (melody & lyrics), or do you also do the tracks and play all the instruments?
Cyphert: I do play guitar and piano, but up to this point I mainly do the topline—I'm a lyrics and melody guy. Topline is definitely my strongest suit. I do write a lot on my guitar by myself, just to get ideas going and stuff.
DK: When you came to L.A., were you able to establish key writing partnerships?
Cyphert: There have been a few people that I work with. To be honest, I bounced around a bit, trying to find the people I really connected with. Now I have a few people that I work with regularly, like Captain Cuts (writer/producers)—they're amazing. I've also started to write more with busbee, who I co-wrote "H.O.L.Y." with. He's great.
DK: You seem to have a more pop & rock background. Was "H.O.L.Y." one of your first country songs?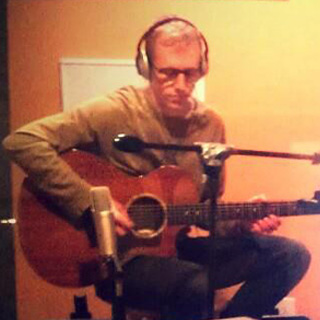 Cyphert: I was raised on country music; that was all my dad listened to. I feel I've always leaned—lyrically and in the way I write songs—to a little more on the folk or Americana vibe. I really resonate with the storytelling aspects of lyrics …that kind of imagery.
To be honest, I wouldn't call "H.O.L.Y." a pure country song when we wrote it. It was a soulful, kind of classic sounding song. I think that's part of why it's doing so well—it has this more broader appeal.
DK: When was the "H.O.L.Y." writing session?
Cyphert: It was in August 2014. At the time of the session, Will Larsen had the hit success with Nico & Vinz—their song "Am I Wrong" was massive. I had obviously known about busbee because he's done a lot of great work—I really looked up to him. This was one of my first writing sessions that I had in L.A. with some big writers.
I was definitely a bit nervous and excited because it was a good opportunity. I always try to be prepared for a session, but for this one I really wanted to be ready, to come in with some good concepts and ideas. So I had a whole list of titles that I had worked on a couple days before. I ended up not sharing these other ideas with them, because as I was driving to the session I came up with the idea for "H.O.L.Y."
At the time, busbee was living in Glendale, and he had a studio up in the mountains. I love driving through those hills, it's so inspiring. Just driving through those hills, the concept of High On Loving You came to my head. I was just thinking…that's kind of cool—there's a lot of imagery you can do with that phrase. And somehow, when I was literally walking into the session, I thought of "High On Loving You — H.O.L.Y." That was crazy (he laughs). When we got started, it was the first thing that I pitched to them. I said, "I have this idea…H.O.L.Y." At first, busbee was a little skeptical. He listened to me, and he let me explain it, and I just talked about some of the imagery that could go along with it. And then literally within minutes, he sat down at the piano and started playing that downward progression (of chords in the song). From there, I felt like the song really kind of wrote itself. It was crazy…it was a really interesting experience.
We wrote the chorus right away. The chorus just came out without much thought at all…it kind of wrote itself.
DK: There are some great verse lyrics in "H.O.L.Y." How did you come up with the verses?
Cyphert: For the verses, we sat down and the three of us together we came up with a melody we liked. I think there's so much spiritual imagery in there. I was raised in the church. I'm not particularly religious now, but the music (of the church) and all that imagery had a profound effect on me. And I know it did for busbee as well. So I think we bounced back and forth—these images were very near and dear to us.
Writing the lyric wasn't a difficult thing at all. Sometimes getting the lyric right can be a more tedious and painful process, but I don't recall this song going that way, because everything was working well. We had the concept that we loved, and the chords were very emotional in the right way—it was a lot of fun to write.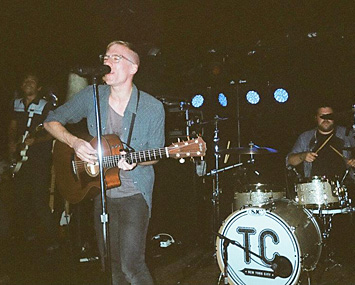 After we finished writing the song, Will (Larsen) produced the initial demo, which I sang on. Will did the whole drum vibe and everything, which is still on the record. Will definitely added a different pocket to it—he added a different kind of energy that really brought the song to life.
DK: When the demo for "H.O.L.Y." was finished, did you start pitching it right away to country artists?
Cyphert: Actually, we didn't think we were going to go country with it, at first. We started pitching the song to a number of people—at one point Justin Bieber was interested in the song. It was awhile before it actually ended up in the country world.
DK: When did Florida Georgia Line record the song?
Cyphert: I believe they cut it around December of last year (2015).
DK: When did you find out it was going to be their single?
Cyphert: I knew they had cut it, but I didn't hear anything for several months. Around March there were rumors of it being the first single. Then they posted on Instagram the lyrics from the song, so I knew it was definitely happening. I thought…Now I can tell my family! (laughs).
DK: Now that the song is a big hit, are you going to Nashville more, and are you getting more co-writes?
Cyphert: Life has definitely changed pretty drastically. The level of the people I'm working with has been increased. I'm excited that I'll be heading to Nashville for a whole month to work with a lot of people there. I think there's definitely more people paying attention to the stuff I'm doing…people who are interested in hearing more of my songs. My fingers are crossed —hopefully this year and next year will be good years.
DK: How does it feel to have a number one single?
Cyphert: I'm just so happy that Florida Georgia Line cut "H.O.L.Y." and make it their single, so people now can hear the song and connect to it.
I'm just really grateful that I've been able to meet some great people to work with. My managers Randi and Shani—Randi found my old band on MySpace just randomly. I've learned that you need to surround yourself with people whom you trust and that believe in you. I feel like I got really lucky working with Randi and Shani. I'm grateful they've allowed me to be who I am as a writer.