Top Songwriter Natalie Hemby Talks About Writing Hit Songs For Miranda Lambert, Little Big Town & Lady Antebellum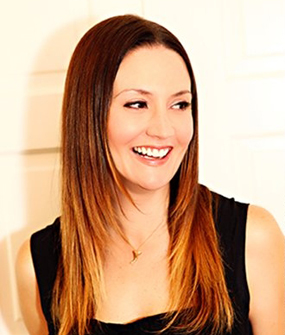 During the past seven years, Natalie Hemby has emerged as one of the top songwriters in Nashville. She has collaborated with Miranda Lambert on an impressive nine cuts over her last three albums, including four hit singles. Hemby also has co-written nine cuts for country group Little Big Town, with two big hits. In addition, she's co-written hits for Lady Antebellum and Toby Keith.
Born in Nashville, TN, Hemby grew up in a musical family—her father (guitarist Tom Hemby) was a studio musician and toured with Amy Grant, and her uncle (Ron Hemby) sang in the gospel group, the Imperials. She signed her first music publishing deal at age 19, and gained studio experience by singing on many Nashville song demos.
In 2004, Hemby got her first key placement when she wrote the song "When I Fall" with Christian artist Rachael Lampa, and it became a single. Then in 2008, she landed two cuts with prominent country acts Lee Ann Womack and Eli Young Band. It was a year later that Hemby began writing with rising country star Miranda Lambert, She knew Lambert via her husband Mike Wrucke, who produced Lambert's first three albums. Soon after, she co-wrote four songs on Lambert's third album Revolution, including the hit singles "White Liar" and "Only Prettier." For Lambert's next album Four The Record, she co-wrote two songs, including the hit "Baggage Claim."
Notably, Hemby's next collaboration with Lambert, the 2014 Platinum album, yielded even greater results. Hemby co-wrote four songs including the first single "Automatic," which was nominated by the Grammy Awards for Best Country Song, and by the ACM for Song of the Year. On top of this, Platinum debuted at #1 on the Billboard 200 album chart, and won the Grammy award for Best Country Album.
Hemby is also known for her collaborations with Little Big Town. She co-wrote five songs on the group's 2012 album Tornado, including the big hits "Tornado" and "Pontoon." She also co-wrote four songs on their latest album, Pain Killer.
In addition, Hemby co-wrote the hits "Downtown" for Lady Antebellum and "Drinks After Work" for Toby Keith. She's also co-written many other cuts for Carrie Underwood, Amy Grant, Kelly Clarkson, Keith Urban, Blake Shelton, Sheryl Crow, and for the Nashville TV series.
We are pleased to do this new Q&A interview with Natalie Hemby. She tells how she got started, and discusses her collaborations with Miranda Lambert, Little Big Town and hit writer/producer Luke Laird.
DK: How did you get started as a songwriter? I read that you signed your first music publishing deal at age 19.
Hemby: I started songwriting around the age of 15. I loved rock music and Alanis Morissette was on the radio at the time, and I started writing for me to be an artist. During that process, I had some friends who were in the music industry and they introduced me to Barbara Orbison. She was the one who gave me my first publishing deal (yes, at age 19!), but it was also a deal to get me a record deal. I took meetings in L.A. and New York and at the time. I didn't really think about songwriting for other people but for myself because I wanted to be an artist, which is usually how songwriting starts.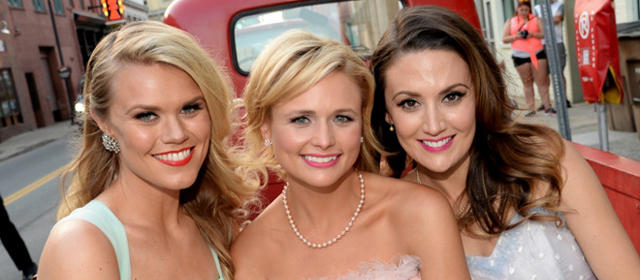 DK: What was your first big cut as a songwriter?
Hemby: My first radio cut was Rachael Lampa in Christian music called "When I Fall." I had originally written it for myself as an artist, but Rachael had heard the song a long time ago and asked if she could put it on her new record. We just had to change a couple lines for it to fit in the Christian format and that became my first single out on the radio.
DK: You've had great success co-writing with Miranda Lambert. How did you hook up with her?
Hemby: I met Miranda through my husband, Mike Wrucke, who was her producer on her first three records. For the longest time, Miranda kept telling me we should get together and write, but I wasn't sure if she was just being nice or if she was serious. Since I sang on all three records my husband produced, I knew her music well. By the time the third record came around, she asked me again to write and I told her if she's serious, I had a list of ideas that I would love to write with her. I knew I couldn't write songs like "Gunpowder And Lead" and "Kerosene," but I had ideas to bridge over into the next record, which was Revolution, with songs like "Only Prettier," "Virginia Blue Bell" and "White Liar."
DK: When you sit down with Miranda for a writing session, how do the two of you like to work?
Hemby: We work very fast and we get down to business straight away. I usually have ideas that I bring in to her and we start talking about where we think maybe the next record might go. And because Miranda knows who she is and because she is a great writer, we tend to write songs pretty quickly.
DK: You've also had hit success co-writing with (top writer/producer) Luke Laird. How did you hook up with Luke, and his Creative Nation publishing company?
Hemby: I met Luke through my publisher at the time, Matthew Miller. Matthew and Luke went to my church with his girlfriend, Beth Mason. We had a date on the books but I remember meeting Beth at church and she came up and introduced herself to me saying, "I'm Beth Mason, I've heard so much about you. I think you're writing with my boyfriend coming up here." And literally, the rest is history.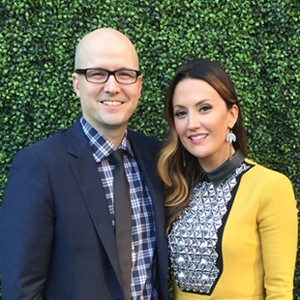 We became instant friends. Luke is very funny and we share the same taste in music and humor, of course. So, we immediately clicked. At the time when I was introduced to Luke and Beth, there was no Creative Nation and they weren't married. Seven years later, I'm a writer at their publishing company and they're married and have a kid!
DK: You've had hits writing for both female and male artists. When you write for a male artist, is it more challenging to write from the male perspective?
Hemby: When I write, I tend to go into the room and write what the mood is and that we want to write a good song. It's better not to think about what happens after the write is over. It's not difficult for me to write while thinking from a specific gender perspective, because we're writing with the mindset of songs that connect with people and listeners. The only thing I feel like I try to stay mindful on a gender side is when I'm singing the demo, what is the range I'm going to sing it in.
DK: Do you have a favorite story, about how you wrote one of your hit songs?
Hemby: One of my favorite stories is about Little Big Town's "Tornado." It was my last co-write of 2011 and I was writing with a girl named Delta Maid from Liverpool. This was her first trip to Nashville and I was her last co-write in town. It started to thunderstorm outside and the tornado sirens went off. Delta asked me if we had a lot of tornadoes here and I said yes and she suggested we write a song about tornadoes. We started piecing it together and got a really cool song about it.
A month later, I played the song for Karen Fairchild of Little Big Town and she asked if they could hold the song. They ended up cutting the song for the record and naming their record after it. Almost a year to that day, I was texting Delta telling her to pray because the song was No. 2 on the charts and was about to hit No. 1. The next morning she got an email saying, "Congratulations, you got your first No. 1." Six months after that was the second time I ever saw Delta again…at our No. 1 party!
DK: With all your success as a songwriter, would you be interested now in recording your own album as an artist?
Hemby: I've always wanted to do a record and I'll never say no. If I did a record, I would be very nervous about it because it's different when you write for other people than when you put yourself out there as an artist. I know my strengths and weaknesses, so if I'm going to do a record, I'm going to come with all the goods that I've got.
DK: What advice would you give to young female songwriters, who are trying to break into the Nashville music business?
Hemby: This is advice I would give any young songwriter—Don't thank your fans, thank your friends. Don't think that every song you write is a hit, but let every song you write count. Some advice that someone gave to me that I've always carried through the years, is to always appreciate other people's music. The most important thing for a songwriter is to spend time alone to grow and cultivate your skill.
Dale Kawashima is on Google+