Interview with Mozella, Hit Pop Songwriter For Charlie Puth, Miley Cyrus And One Direction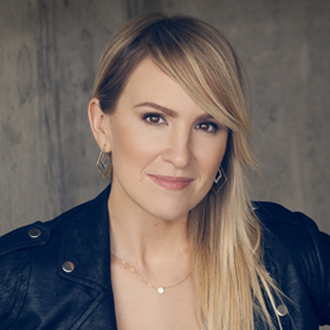 Los Angeles-based songwriter & artist Mozella has emerged as one of the most prolific, hard-working pop songwriters during the past decade. Perhaps best known for co-writing the number one hit "Wrecking Ball" for Miley Cyrus, she has also co-written chart singles for One Direction, Echosmith, Madonna and Mary Lambert. Currently, she is on the charts again, co-writing the hit "One Call Away" for Charlie Puth.
Mozella, who is originally from Detroit, MI, began her career as a singer/songwriter—she first signed with Maverick/Warner Bros. Records and released her debut album (I Will) in 2006. She later released two more albums (Belle Isle and The Brian Holland Sessions) and three EPs (Mozella, The Straits and The Love).
Notwithstanding her success as an artist, Mozella eventually decided to focus on writing songs for other artists. She is known as a "topline" writer, whose specialty is creating the melody and lyrics. Besides "Wrecking Ball" and "One Call Away," her hit credits include "Perfect" by One Direction (a Top 10 hit), "Bright" by Echosmith, "Living For Love" for Madonna, and "Secrets" for Mary Lambert.
Notably, Mozella sometimes collaborates on multiple cuts with an artist. She impressively co-wrote 11 songs on Madonna's 2015 album, Rebel Heart. She also co-wrote three songs on Ellie Goulding's latest album Delirium, three songs on Miley Cyrus' multi-platinum album, Bangerz, and six songs on Mary Lambert's album, Heart On My Sleeve. She has also had cuts with Kelly Clarkson, Rachel Platten, Rihanna, Tinashe, A Great Big World, Fergie and Tessanne Chin.
In addition, Mozella is known for writing songs and recording demos for licensing in movies, TV shows and commercials. Before she had hit success as a songwriter, she generated substantial income by creating songs for sync placements.
Mozella is signed with Sony/ATV Music Publishing, and she's managed by Beka Tischker at AAM (Advanced Alternative Media).
We are pleased to do this new Q&A interview with Mozella. She tells how she got started as an artist, and then made the transition to being a topline songwriter. She also tells how she co-wrote hits like "Wrecking Ball," "One Call Away" and "Perfect."
DK: How did you get started with music, and was your original goal to be a singer/songwriter?
Mozella: When I first moved to L.A. when I was 18, my sights were mostly set on doing an artist project and trying to get a record deal. I didn't even know there was something called a topliner (who writes melody & lyrics). I didn't realize that could be a career, too. Though I liked making albums and I liked singing, my biggest passion has always been songwriting. Once I moved here, I found out that there's a whole career for people who just write the songs. It kind of shifted the way I thought about it. I knew then, that no matter what happened with my artist project, if that didn't happen, then it would be awesome to be able to write songs forever, and hopefully have success doing that. It kind of morphed into that.
DK: Are you still interested in being an artist, or are you focused now on being a pure songwriter?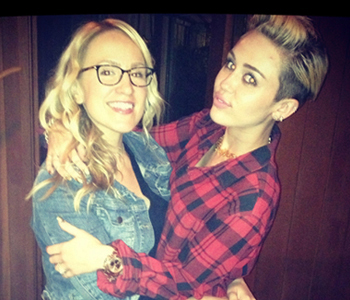 Mozella: Well, somedays I think I'm just totally focused on the writing, but then I get that craving to make albums (she laughs). So occasionally, I still feel that maybe I should make another album. I get asked a lot from people if I'll make one, and even some record label interest. I don't know…in order to make an album, I'd have to really focus on myself for awhile. I've found that being a topliner, you give so much of yourself away. I'd have to stop toplining and just focus on my own album. I'm just having so much fun toplining, that I'm not sure I want to stop what I'm doing and focus on myself.
DK: I've heard that you've had a lot of success writing songs for film, TV and commercials, for sync placements. How did you get into this field?
Mozella: Well, I think on my second record deal with Universal, some of my songs started to sync really well. I said wow, this is really good money that I'm not earning…the label's earning it. I was like, wow, this could be a really big thing if you did it right. When I left my second record deal, I just started focusing on trying to write songs for syncs…particularly for commercials. I would focus a day a week on just sync writing. And it was amazing, because I co-owned the masters, so I was earning money on the master side, while the publishing side was also being recouped. It was an amazing way to earn a living. Over the course of four or five years, we had hundreds of syncs. I've had 10 or 20 commercials a year for a few years. It was an awesome way to pay my bills and still make music. It was kind of in-between the artist stuff and the topline stuff. It was a really great way to earn a living while I transitioned.
DK: So at the time, you were working on your artist side, your topline writing and your sync writing?
Mozella: Yes, I was still doing a lot of shows and a lot of promotion, so I was really busy for a few years. When you love music…when you want to have a job in music, you just take whatever you can get.
DK: As a topliner, was there one particular cut that was your big breakthrough?
Mozella: Yeah, I had a couple toplining co-writes, and then Miley Cyrus heard a song I wrote called "FU"—it was just a fun, silly song that a friend played her. She wanted to cut it. I happened to be living in the East Coast at the time and she was in Philly, so we met in Philly and she recorded this song. And we exchanged info.
Then a month or two later, I sent her "Wrecking Ball." Then she cut "Wrecking Ball," and that was kind of life-changing. From that point on, I was a topliner (laughs).
DK: Was the song "FU" also released?
Mozella: Yeah, that's on her album (Bangerz). I ended up doing three songs on that album: "FU," "Wrecking Ball" and a song called "Someone Else."

Here's the video of Charlie Puth's hit song, "One Call Away,"
which was co-written by Mozella.
DK: "Wrecking Ball" was such a huge hit. How did you co-write this song?
Mozella: I had gone through a sad breakup…I was really heartbroken. I didn't really know (co-writers) Stephan Moccio and Sacha Skarbek at the time, They were both piano players, both extremely talented musicians. Jim Vellutato (Vice President A&R at Sony/ATV Music) called and said, "Hey do you want to do a (writing) session with these guys?" He connected me with them.
I was just having a hard week because I've gone through something emotional. I just kind of cried out all these melodies and then we wrote this song. We knew it was special…we said, "What do we do with this?" I said, "Well, I've been working with Miley, so maybe I should send it to her. And it all kind of serendipitously happened—the stars all aligned on this one. I don't know how it happened—the demo was just a piano/vocal. I mean, how many people [have pitched] a piano/vocal demo and it never gets cut? (Usually) the production has to be amazing, it has to sound like a hit, the A&R people have to like it—there was none of that. It was a piano/vocal demo…I sent it to her, and she loved it. I don't even think she had finalized her deal with RCA (Records) yet. She brought our demo of "Wrecking Ball" and played it for them, and it was part of her getting signed. She [then] said, "I want Luke (Dr. Luke) to produce it, and from there she went on to have the best production possible for the song. And then there was [the great] video—the whole thing was her reinventing herself. It was amazing…a lot of stars aligned for this one.
DK: After that, you had a hit with One Direction called "Perfect." How did this song come together?
Mozella: On their last album (Four) I wrote a song called "Fool's Gold" that they really liked. I'm pretty close to some of the A&R execs at Syco (Records) and they just asked me to help on the project. So I went out to the desert with John (Ryan) and Julian (Bunetta) who did most of the One Direction stuff. And (songwriter/artist) Jamie Scott and I are really close. Those three guys are kind of the ones who oversee most of the One-D albums. So I got put in the room with them out in Palm Springs and we wrote together, and Jesse Shatkin, who's a good friend, was there too. So we sat in this house and wrote this song and then it turned into a Top 10 hit, which was awesome.
DK: Currently, you have another hit on the charts, with "One Call Away" by Charlie Puth. How did you co-write this song?
Mozella: It's funny, that's another song where I got together in a house with a bunch of dudes (laughs). It's my life…I go to a house and hang out with a bunch of guys. The [One Direction co-write] was a house in Palm Springs. "One Call Away" was at a house in Santa Barbara that these A&R guys rented. It's almost all boys—we went up and stayed in this house. We wrote a bunch of stuff, and on the night before the last day there, we wrote ["One Call Away"] around a campfire with a guitar. It was really just basic and real. It was another just hang out and see what happens (laughs).

Here's the video of Miley Cyrus' #1 hit, "Wrecking Ball,"
which was co-written by Mozella.
DK: "One Call Away" is obviously for a male artist (Charlie Puth), but when you're in a room writing with a bunch of guys, do you often sing the demo?
Mozella: Yeah, I sing most of my demos. I would say most of the songs that have been cut, like my Kelly Clarkson and Rihanna cuts, were me singing the demos. Or if I'm in with the artist, they'll sing the demos. The songs I did with Ellie Goulding recently, she sang all the songs. Or when I worked with Madonna, she sang all her demos. So very rarely when I'm in with the female artist, am I singing. But I'm in with a bunch of guys and we decide what the song's for, then we'll decide if I should sing it or they should sing it.
DK: I've heard that you're a very prolific, hard-working songwriter. For you as a writer, what's a typical day and week for you?
Mozella: Most weeks are pretty similar. [Sometimes}I'll travel and go write in London or New York or Stockholm. I just got back from a New Zealand writing trip. But usually (in L.A.) I'm up and emailing and phone calls in the morning. I usually try to work out, and then I'm in the studio by 12 or 1 (pm). And then I'm home by 8 (pm). I'd say I write five songs a week. I try to take the weekends off unless it's a session that my manager thinks I should do. Typically, I try to take weekends off because I just feel that you get really burned out if you don't. There are some weeks where you just have a lot of really good stuff all at once, and you can't say no, so I'll end up writing—I'll do a double. Those are when you've got two sessions in a day, one at 2 (pm) and one at 9 (pm). But it throws you off, because it's really hard to write two in a day. But we all love our jobs so much, it's hard to say no (laughs).
DK: Mozella, thank you for doing this interview. Is there any other topic you'd like to talk about?
Mozella: I'm kind of passionate about female writers because there's so few of us. I just noticed that (with) non-artist writers and producers—when I looked at the Top 40 chart—if you count all the men working on an album that aren't the singer…in the Top 20 there's over 40 men. If you count how many writers/producers who are not the singer who are female, there are four. That's a 10 to 1 ratio of men to women.
Toplining is a really small community. Most of us…all of the women know each other. We all work really hard. So while it's exciting to have an article written about me, there's so many of us. There are so many talented girls that just need to be mentored a little more. You know…brought into the fold a little more, given more opportunities, because there's some awesome talent that I've been seeing coming up.
DK: If you meet a newcomer who seems like a talented topliner, what advice would you give?

Here's the video of One Direction's hit song, "Perfect,"
which was co-written by Mozella.
Mozella: I think we sometimes tend to judge our journey a little bit, and think of things like "oh, that was worthless or it wasn't worth my time." I would say every single song you write is worth your time, even the bad ones. Because over the course of 20 years now, since I was young…I started playing guitar when I was 12, writing songs. Every single thing leads you up to where you are. So I just say yes to things. You have to be judicious and you have to make smart calls and not waste time. But you know there's that theory in (the book) Outliers there's 10,000 hours, and I really think that if you put your hours in, you do become really successful.
I can't tell you how many songs I've written…thousands? I don't even know…I've written so many songs [that no one] will ever hear. But then every once in a while, one of them becomes something great. And when you're in it, and you're broke and you're lonely and you're wondering what it's all for, it can be daunting. But everything is leading you to where you're supposed to be. So I would say to a lot of young writers: Keep pushing yourself to make good art regardless of the way you feel, and to say yes to things. Say yes to the meetings that you don't want to take. Sometimes I'd say yes to things, and (afterwards) I'd ask, Why did I say yes to that? And then years later, the song comes out and it's successful! I've had that happen. I thought it was a waste of time, but it wasn't. Nothing is a waste—I feel like everything I've ever done has led me here. It's taken a lot of work and it's a long journey so far, but it's all been worth it.