Mike Gladstone's "Nashville Feels Like Home" Named November "Best Song Of The Month"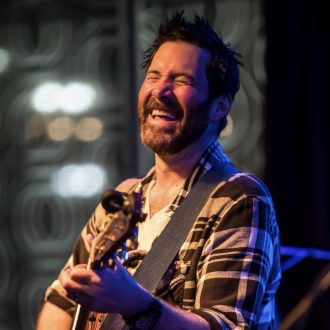 Mike Gladstone, an Americana/rock artist, producer & guitarist based in Fairport, New York, has won the SongwriterUniverse "Best Song Of The Month" Contest for May, for his song, "Nashville Feels Like Home" (co-written by Rob Smith). This song will be included on his band Junkyardfieldtrip's upcoming album, Reach, which will be released in early 2023
"Nashville Feels Like Home" is a melodic, country-rock song that has a strong chorus and a heartfelt lyric story. The song starts softly with acoustic guitar and vocals, and then builds into a full-band arrangement in the second verse. This recording features soulful, expressive lead vocals by Rob Smith. "Nashville Feels Like Home" was expertly produced by Gladstone at his home studio, and he plays guitar and sings harmonies on this song.
Gladstone grew up in Commack, Long Island, and he learned to play guitar when he was eight. He was inspired by listening to such favorite artists as the Beatles, Mark Knopfler and David Gilmour, and more recently, Tommy Emmanuel. Later on, he started to write songs and played in local bands. For college, he attended University of Rochester, and where he graduated with a degree in neuroscience.
In 2014, he formed the band Junkyardfieldtrip, which was originally put together as a songwriting vehicle for him and Rob Smith. Junkyardfieldtrip also includes band members Emmett Ientilucci and Don Torpy. Notably, Junkyardfieldtrip was nominated by City Newspaper for their Best of Rochester award, and in the summer of 2017 they played the prestigious Fairport Music Festival.
With "Nashville Feels Like Home," Gladstone explains what the lyric story is about. "Rob Smith has got family in Nashville. It's about a musician who struggled in his hometown, then moved to Nashville hoping to make it there. This musician didn't have success at home, and he didn't have success in Nashville either. So sadly, Nashville felt like home to him, because the music business was tough in both places. It's a difficult climb."

Here's a video of Mike Gladstone's band, Junkyardfieldtrip,
performing the Steely Dan song, "Reelin' In The Years."
Besides his work with Junkyardfieldtrip, Gladstone is also a touring musician who plays with the classic rock band, Gary Lewis & the Playboys, who in the 1960s had  the #1 hit, "This Diamond Ring." Gladstone is also a software engineer.
Currently, Gladstone with Junkyardfieldtrip has been completing work on their new album, Reach. This album will include other key songs such as "Reach," "Bottle Away" and "Heart Misunderstood." In addition, Gladstone produces and records other bands & artists, and he produces music for advertising, film and television.
Top Five Songs Of The Month
Here are the Top Five Songs which were submitted for this month's contest, with the songwriter credits, plus their e-mail and website links. You can listen to the winning songs by clicking the music players below.
"Best Song Of The Month" Winner
Song Title:
"Nashville Feels Like Home"
Written by:
Mike Gladstone (of Fairport, NY) & Rob Smith. Performed by Junkyardfieldtrip.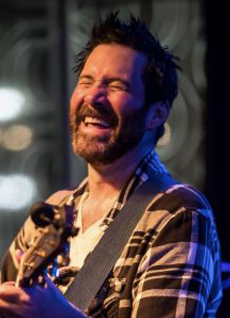 More Best Songs Of The Month
To enter the next "Best Song Of The Month" Contest (the deadline is the last day of each month), please
Click Here