Mick Schultz Co-Writes & Produces Three Top 10 Hits For Jeremih, Plus Songs For Kelly Clarkson, Rihanna and Zendaya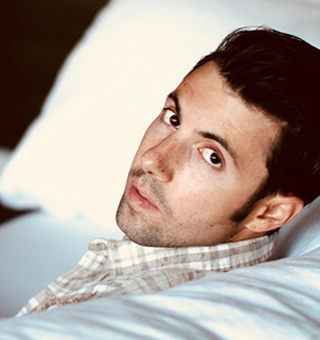 Mick Schultz has been a successful writer/producer since 2009, when he co-wrote & produced all the songs on R&B/pop artist Jeremih's debut album, Jeremih. This album contained Jeremih's breakthrough hit single, "Birthday Sex." In addition, Schultz co-wrote & produced all the songs on Jeremih's second album, All About You, which included the Top 5 hit, "Down On Me" (featuring 50 Cent).
Impressively, Schultz discovered and helped develop Jeremih's music when they attended college together at Columbia College in Chicago, IL. He also helped Jeremih secure his label deal with Def Jam Records.
Schultz, who is from St. Louis, MO, and is now based in Los Angeles, has continued to have success working with Jeremih and other artists. In 2013, Schultz co-wrote & produced a Top 40 hit ("Replay") for singer/actress Zendaya, and in 2014 he had another hit ("Don't Tell 'Em") with Jeremih (featuring YG). Then in 2016, he co-wrote & produced a song ("Desperado") on Rihanna's multi-platinum album, Anti.
Currently, Schultz is excited about his recent collaboration with Kelly Clarkson. He co-wrote & produced two songs ("Heat" and "Medicine") on her new album, Meaning of Life.
We are pleased to do this new Q&A interview with Mick Schultz. He recalls his early success working with Jeremih, and his more recent work with Clarkson and Rihanna.
DK: Where are you from, and how did you get started as a musician and songwriter?
Mick Schultz: I'm from St. Louis, Missouri—I grew up there, and I got into music at a young age. When I was 11, I was a big hip-hop fan, and I got into DJ-ing. I got a turntable and I started buying vinyl, mixing records, and I had a strong passion for that. Soon after, I realized that I didn't just want to play records…I wanted to make music. So I started studying piano when I was 13, and I got into producing by sequencing on a Korg Triton (keyboard) that I got. After that, I was making music every day through high school, and just working with anyone that I could. My childhood revolved around producing records and making music, and teaching myself whatever I could. And one thing led to another.
DK: Was it mostly hip-hop that you worked on?
Schultz: When I first fell in love with creating music, it was hip-hop and R&B. I was a big Brian McKnight fan, and my parents raised me on Motown artists like the Temptations and Stevie Wonder. But as I got into music I started to branch out, especially when I moved from St. Louis to Chicago to go to Columbia College, which is an arts school.
At Columbia, I was fortunate enough to have an apartment there, and I basically turned my apartment into a studio. My living room became my studio—I would work on music with kids I met at school. After just a couple months, I met Jeremih…he was a couple years older than me. I was working on songs with another artist, and Jeremih came by to collaborate—he was going to Columbia too. We were just two kids starting to make music. It wasn't a very serious thing at first, although I did have a vision—I wanted to be a producer and develop artists.

Here's the video of Jeremih's debut hit "Birthday Sex,"
which was co-written by Mick Schultz.
It was in early 2008 that Jeremih and I started working on a ton of music. What happened was, me and Jeremih developed each other (musically). I pretty much invested 100% of my time into Jeremih, and we ended up shopping him for a label deal.
DK: Is that when Jeremih signed with Def Jam Records?
Schultz: Well, when we first started shopping to labels, we had no interest. People would say that "the music's cool," but we had nothing going on. So once we realized that we weren't going to get a record deal, we decided to release a record on our own, and that was "Birthday Sex." Our manager at the time had really great radio relationships, so he brought the song to the local station Power 92, and [female music director] Bam picked "Birthday Sex." She said, "I want this song…we'd like to play it on the radio." So they played it on the radio and the song completely went viral…it just went crazy. We then started doing shows in Chicago, Milwaukee and St. Louis, and six months later we're getting radio play in Miami. That's when all the labels started going crazy, and Jeremih did a deal with Def Jam. I started a production company, so Jeremih was kind of my first artist and project. That was pretty much the beginning of my career in 2009.
DK: Once "Birthday Sex" became a hit, what was it like to be known as a successful writer/producer?
Schultz: From around 2008 to 2010, I invested a lot of time into Jeremih's career, and.we were just making music constantly. And I was 100% dedicated to working on it, because doing a whole album takes a lot of work.
The firsr album was a success, and right after that, the label wanted another album and it was time to work on new music. So we started working on the second album. The first album came out in 2009, and then by 2010, we were finishing the second album and it came out, and we had another hit ("Down On Me") on that album. So it was those two albums that were really part of the same era and time frame.
DK: A couple years later, you had a hit ("Replay") with Zendaya, and you had another hit ("Don't Tell 'Em") with Jeremih. Can you talk about those projects?
Schultz: Sure. In 2012, Jeremih was on the road a ton, and things were great. I had several big records, and Jeremih was collaborating with a lot of people. Around that time, I made the decision to move to L.A., and once I made the move, I was able to do more writing sessions. One writing session I did with two other writers, led to me doing "Replay" with Zendaya. And then I did a whole album with an artist named SoMo, who ended up signing with Republic Records. He had a platinum record called "Ride" which I co-produced.

Here's the audio of Kelly Clarkson's new song "Heat,"
which was co-written by Mick Schultz.
Also in 2013, Jeremih was working on his third album and he came out to see me. Jeremih was collaborating with other producers which I fully supported…I thought it was great for him to grow. So he worked with other producers, and then we got together. It was during that time we did "Don't Tell 'Em," and we decided to get a feature on that record, so YG did a verse. And since YG and DJ Mustard collaborate closely together, DJ Mustard came into the picture (as co-writer & producer).
DK: You co-wrote a song called "Desperado" with Rihanna for her album, Anti. How did you hook up with her?
Schultz: I've written a lot of songs with Rook Monroe, and he was actually at Rihanna's house in Malibu writing songs for her. I lived nearby in Malibu, and Rook called me up and said, "Hey, I'm down the street from you working at Rihanna's. You should come by tonight." And of course, I said I'll come by. I brought some tracks over and I met Rihanna, and then me and Rook went into this room and we sort of vibed out all night. I was playing Rook some tracks one after another, and one happened to be the "Desperado" beat. Rook liked it, and the beat turned into "Desperado." It was the right place at the right time [to get a cut with Rihanna].
DK: You co-wrote two songs on Kelly Clarkson's new album. How did these songs come together?
Schultz: There was a writing camp in Nashville held for Kelly last February, so I went there for five days. It was a camp full of great writers and producers collaborating and working on ideas for Kelly. That week, I wrote with Jessica Karpov, who I write with all the time. Jessica co-wrote the two records I did, "Heat" and "Medicine." We did "Medicine" at that first camp—we were in a room vibing out, and [we created a demo] that was basically a bass line, a drum groove and some simple keys. It was just real funky and fun.
Once we did that record, I talked to Craig Kallman (Chairman of Atlantic Records) and Carrie West (A&R Manager at Atlantic). They said they really liked the song, and we played it for Kelly when I was at the camp. Then a few weeks went by, and I got the word that Kelly wanted to record this song. So a month later, I went back to Nashville and I recorded Kelly on the record. And then once I got her vocals, I went back in on the production and fine-tuned it. That was really a process that I worked on for weeks, off and on. It was a big process working on that record with Kelly and Craig—everyone involved was so passionate and they wanted something great.
DK: Was it a similar process, co-writing the song "Heat" for Kelly?

Here's the video of Zendaya's hit "Replay," which was co-written
by Mick Schultz.
Schultz: 'Heat" was a different situation. Over the summer (2017), Craig and Carrie reached out to me again. They had this song called "Heat" that they really loved. I wasn't involved in writing the original song, but they had the record and they wanted new music…new production. So they sent me [the tracks]…it was rock and soulful, but it was a different approach. So I took the a cappella (vocal tracks) and I actually did two versions of the record. They told me they wanted something out of the box, so I tried to really think about doing something left field. I ended up with [the version] that's on the album now. And I became a co-writer on "Heat" because the music was so drastically different then what was already there. I wrote new musical parts.
"Medicine"  and "Heat" were made completely different. "Medicine" was built from the bottom up, while "Heat" was really all about the track. I was in there for days, just trying to make it sonically cool and fresh.