My Recollections Of Working With Michael Jackson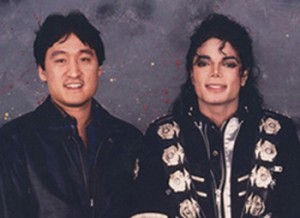 (This article was written a few days after Michael Jackson passed away in June 2009).
I had the honor of working directly with Michael Jackson for four-and-a-half years, as President of his ATV Music publishing company (before it merged and became Sony/ATV Music). With his very sad and untimely passing away, I wanted to convey my recollections of working with Michael Jackson, to offer some insight into this great music artist and the person that he was.
It was in late summer of 1987 that Michael's excellent advisor & attorney, John Branca, called me. Branca was familiar with my work as an independent publisher and songplugger for the song catalogs of Prince, Bruce Springsteen and Bob Dylan. Branca said I was being considered for the new position of President of ATV Music, which included the classic catalogs of the Beatles, Little Richard and many other hits. He asked me if I would like to interview with Michael Jackson for this position.
This was undoubtedly the biggest moment in my career. Of course, I told Branca that I was very interested, and then I prepared a presentation for my meeting with Michael. A week later I met Michael in his trailer on the set of his "Bad" video shoot. He liked my presentation, so I was hired!
Michael had just launched his world concert tour to promote his Bad album, so he was mostly on the road. For meetings, he would fly me to Tokyo, and later on to London. I remember having an one-on-one meeting with him, as we rode the bullet train from Osaka to Tokyo. Throughout my years working with him, I would speak to him regularly on the phone about ATV business. Michael loved the music publishing business, and he said he was honored to publish the great Beatles catalog.
In addition to promoting the hit ATV catalogs, I represented Michael's own song catalog, Mijac Music, which was administered by Warner-Chappell Music. I also signed new songwriter/producers that Michael was interested in. One of Michael's favorite new writers was Bryan Loren, who worked on many projects and sessions with him.
Working with Michael at ATV was always a very positive experience. He was a very nice, likable person, who was a pleasure to work for. Michael was very enthusiastic about his music publishing business, and we discussed ways to build the company and acquire additional song catalogs.
My experience of working with Michael was so positive, that I could never understand all the negative publicity and allegations made against him. Even after I left ATV at the end of 1991 to work as President of Irving Azoff's Giant Music Publishing, I still had only fond memories of working with Michael. Yes, his appearance certainly changed over the years. But he was such a nice person, that I could never connect the accused, troubled public image of Michael Jackson with the gentle, kind person I actually knew.
Eight years later, in 1999, I had an unexpected reunion with Michael. One of his top aides called me, and said that Michael wanted to meet with me about working for his publishing company again. I went to see Michael at his suite at the Beverly Hills Hotel.
It was great meeting with Michael again. At his suite, it was just him and his first son, Prince. It was clear that Michael had a good relationship with his son – Prince seemed like a normal, happy young boy, playing with his toys in the hotel suite.
Michael discussed hiring me for a new publishing position – as liaison between him and his two publishing companies: Sony/ATV Music and Mijac Music. It was a very happy meeting, and at the end Michael said, "Michael Jackson & Dale Kawashima – back together again!"
As it turned out, Michael was beginning to experience financial problems, so I was not hired to work for him again. But this 1999 meeting (and subsequent phone calls from him) only reconfirmed my positive impression of Michael. In my opinion, Michael not only was the great music artist and deserved King Of Pop, but he was a fine person who was loved by most people who truly knew him.
Additional postscript: Several months later, I truly loved watching the Michael Jackson: This Is It movie. I was pleased that the film portayed him in a positive way – the way that I knew him. If you haven't seen the movie yet, I highly recommend that you check it out. If you want to know what Michael Jackson was really like, just watch this movie.
Dale Kawashima is on Google+