Top Independent Publisher & Manager: Alan Melina of New Heights Entertainment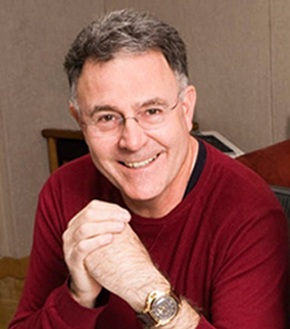 Alan Melina is the Founder and CEO of New Heights Entertainment, LLC, which currently manages iconic Grammy award-winning producer RedOne (Lady Gaga, Nicki Minaj, U2, Usher).
During his career arc from agent to publisher to manager, his many personal successful signings range from David Bowie and Sade to The Cult and Lady Gaga, while artists and writers he has collaborated with have yielded total sales well in excess of one billion records to date.
Ubiquitous international smashes from the likes of Miley Cyrus, Usher,  Lady Gaga, Kanye West, Alicia Keys, Luther Vandross,  Enrique Iglesias, Toni Braxton, Aretha Franklin, Tina Turner, Jennifer Lopez, Glee Cast, and Eminem, can be credited to writers whom Melina signed as well as television themes, commercials, and countless film, video game, and app licenses.
His other achievements include dozens of Grammy Awards for his clients, ASCAP and BMI honors, holding the office of National President for the Association of Independent Music Publishers for four years and serving on the advisory board for UCLA's Recording Arts and Sciences Program where he also taught courses; as well as maintaining a hectic schedule of service for multiple non-profits that Melina serves.
Throughout a storied career spanning more than four decades, Melina has perfected the art of balancing his business and philanthropic pursuits. Quite a bit can be accomplished over the course of 20 minutes. It's something veteran music industry executive, entrepreneur, and philanthropist Melina demonstrates on a daily basis. "Even when we are heavily overscheduled, we can always find 20 minutes for something new and important," he affirms. "If you spend that time figuring out how to leverage your resources and relationships to help others, you can genuinely make an impact."
As far as the music world goes, the UK-born and Los Angeles-based executive stands out as one of the industry's foremost music publishers and a genuine "Song Man" to the core, consistently recognizing talent and pushing hits to the top in the process.
Enjoying success both as a senior executive for major corporations, and as an independent entrepreneur who now heads his own publishing and management companies. Melina has built a reputation as a hard-working, ambitious executive, who is well-connected and gets results for his songwriters, producers and artists.
"Content and the creative process excite me," he says. "I love working with the people who create and produce songs. They're always the ones who have long-term successful careers. Great music is the soundtrack to people's lives, and we take it very seriously. Now of course, the evolution and fragmentation of distribution services has given us the opportunity to develop content for other media—Exciting times!"
As New Heights Entertainment continues to evolve, Melina devotes a generous amount of time to multiple non-profits. Among the charities he supports and remains highly active with is downtown Los Angeles's Union Rescue Mission and its Hope Gardens Family Center. His tireless efforts have led to recognition as an honoree at the 2015 "Hearts for Hope" Gala. Alan also continues to serve on the Board of Directors for A Place Called Home and on the Sports and Entertainment Leadership Council for Children's Hospital Los Angeles.
Outside of music and philanthropy, he splits his time between tennis, yoga, golf, hiking, swimming and enjoying the company of his wife of 41-years, daughter, and grandson—never forgetting to keep 20 minutes open on his schedule every day for new opportunities.
Dale Kawashima is on Google+