Interview with Max Gousse, Senior Vice President of A&R at Island Def Jam Records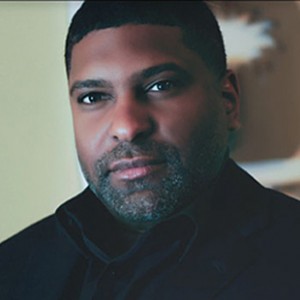 Update: Max Gousse has left Island Def Jam and now runs his music company Artistry Worldwide.
Max Gousse, who heads the west coast A&R department for Island Def Jam Music Group, has been a very successful A&R exec for nearly 20 years. The Los Angeles-based Gousse expertly works with artists in several genres, including pop, R&B, and hip-hop. He is perhaps best known for (1) handling A&R for two of Beyonce's biggest albums (I Am…Sasha Fierce and B'Day), (2) for discovering and developing the platinum R&B group B2K, and (3) for A&R-ing the multi-platinum Dreamgirls soundtrack album.
Starting in the early '90s as an A&R exec at Irving Azoff's Giant Records, Gousse has subsequently held top A&R positions with East/West Records (a joint venture label deal), Universal Publishing, Epic/Sony Records, Music World Entertainment (Mathew Knowles' company), and now Island Def Jam. He has A&R'd album projects for Adina Howard, Kelly Rowland, Jon B, Sunshine Anderson, Michelle Williams, Solange Knowles and Michael Speaks.
Gousse has also been involved with many hit movie soundtracks as Executive Producer and/or A&R. In addition to the Dreamgirls soundtrack, Gousse has worked on the following soundtracks: You Got Served, Barbershop and Barbershop 2: Back In Business, Cadillac Records and Sunset Park. Impressively, on You Got Served (which starred B2K), Gousse also served as a Producer of this Sony Pictures film.
Now at Island Def Jam, Gousse is busy working on three artist projects: rapper YG; teen group N-Dubz from the U.K.; and soul legend Ron Isley. In addition, he assists label chairman L.A. Reid on other projects, as well as working in collaboration with the Island Def Jam A&R staff.
We are pleased to present this Q&A interview with Max Gousse. He tells how he started doing A&R, his experiences at several labels, and his work with hit artists. He also offers advice to young artists, on what they need to do to impress label execs to secure a record deal.
DK: How did you get your start in the music business?
Gousse: I was born in Brooklyn, and I started college at St. John's University. Then during my second year, my parents moved to Miami to retire, so I decided to also move to Florida and I transferred to FIU (Florida International University). While at FIU I got some on-the-job training in broadcasting. Then I was hired by Les Garland to work at his company, Video Jukebox, in Miami. Les is a music pioneer–he co-founded MTV. While at Video Jukebox, I promoted a lot of events, interfaced with the talent, and I also had a production company. I worked there for five years.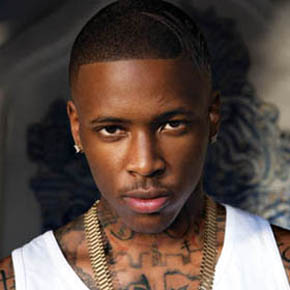 DK: How did you land your first A&R job?
Gousse:  Les Garland and (manager) Irving Azoff were good friends, so Les recommended me to Irving, who had started Giant Records (a joint venture with Warner Bros. Records). I was then recruited by Irving and Cassandra Mills (President of Urban Music for Giant). They wanted me to handle A&R in their New York office, so I moved back to New York.
DK: What projects did you handle at Giant?
Gousse:  I worked at Giant for three years. I mainly assisted Cassandra on her artist projects, such as Color Me Badd, Jade and Jeremy Jordan.
DK: Where did you work after Giant?
Gousse:  I was offered a joint venture label deal with East/West Records. Sylvia Rhone was CEO of East/West at the time (she's now CEO of Motown/Universal), and we did a joint venture between East/West and my label, Mecca Don Records. With Mecca Don, I had success with Adina Howard, who I signed.
DK: How did you discover Adina Howard?
Gousse:  I was introduced to Adina by her producer, Livio Harris. He played me some demos and I thought they were strong. We had a platinum album with Adina, Do You Wanna Ride?, and her single "Freak Like Me" was a big hit which sold 1.7 million units.
DK: Was it after Mecca Don/Atlantic that you started working for Sony Records in Los Angeles?
Gousse:  Before working for Sony, I worked for two years as a creative exec at Universal Publishing. I had become interested in music publishing and the importance of developing songwriters and copyrights. (CEO) David Renzer hired me to work at Universal Publishing.
Then in 1999, I got recruited by (Sony execs) Polly Anthony & David McPherson to run Sony's west coast A&R department. At first I worked for their Epic Records label, and then it transitioned into the Sony Urban label.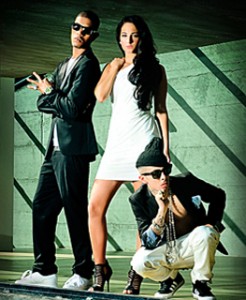 DK: At Sony, how did you discover and sign the group B2K?
Gousse: I was looking for a young male group–at the time there weren't many male groups (on the charts), so it was a good time to sign one. I held several auditions in L.A. Manager Chris Stokes brought me a group which was called B2K, but we needed to add new members. I then found Omarion at an audition and he was very impressive. He was a skilled dancer, he was dynamic, and he really fit the group. We also found two other new members from the auditions. Then we released their debut album (titled B2K) and we had a #1 record with "Bump, Bump, Bump." We also had Top 10 records with "Un Huh" and "Girlfriend." The group sold 2 1/2 million albums over a three-year period.
DK: B2K was featured in the movie, You Got Served, which you produced both the movie and soundtrack. How did you make this happen?
Gousse: I thought it was important to develop multimedia content around the group. So I pitched the  idea of You Got Served to Sony Pictures, and they approved making the film. You Got Served became a hit movie (which was #1 at the box office the weekend it opened). I also A&R'd the soundtrack album.
DK: When did you start working at Sanctuary/Music World Entertainment with Mathew Knowles?
Gousse: I left Sony to work with Mathew Knowles (manager/father of Beyonce) at Sanctuary, which had bought Music World. I was Executive Vice President of A&R and New Business Development. This led to me A&R-ing Beyonce's albums, B'Day, and  I Am…Sasha Fierce.
DK: What was it like working with Beyonce?
Gousse:  Working with Beyonce was very collaborative. She is great to work with and  open to suggestions. For the B'Day album, we selected the writers & producers, and we flew everyone in to Sony Studios in Los Angeles. We brought in Rodney Jerkins, Swizz Beatz, Rich Harrison, Ne-Yo, Stargate, Sean Garrett, and the Neptunes.
With the Sasha Fierce album, we had a year to make that project. It was exciting working with Tricky Stewart and The-Dream–they co-wrote "Single Ladies (Put A Ring On It)" with Beyonce, and it became a #1 hit and won Grammy awards (including Song Of The Year and R&B Song Of The Year).
DK: What other projects did you work on for Music World?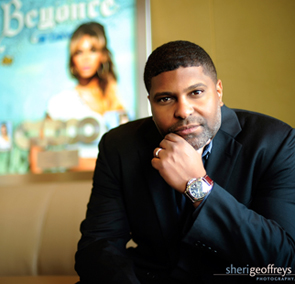 Gousse:  I A&R'd the Dreamgirls soundtrack album, which was released by Music World & Sony Records. I worked with The Underdogs (writer/producers Harvey Mason Jr. & Damon Thomas), and with many great artists including Beyonce, Jennifer Hudson, Jamie Foxx and Eddie Murphy. In addition, I A&R'd albums by Kelly Rowland, Solange Knowles, and Michelle Williams. I also worked with Mathew Knowles'  gospel artists and projects. We did the Spirit Rising gospel compilation albums, which included Michael Speaks, Kelly Price, Brian Courtney Wilson and many other artists.
DK: When did you start working at Island Def Jam Records?
Gousse: Karen Kwak (Executive V.P. of A&R at Island Def Jam) introduced me to (Chairman/CEO) L.A. Reid. They recruited me to do A&R (in the west coast office) for the label. So I was excited to work at Island Def Jam. L.A. (Reid) is one of the best A&R & music execs in the business. It's a great challenge to work with L.A., and at such a great label.
DK: Who are the new artists you've signed to Island Def Jam?
Gousse:  I've signed a young rapper named YG, who is breaking right now with his single, "Toot It and Boot It."  I found YG through the clubs–he was buzzing in clubs in LA. He has a huge internet and club following. I went to his show and it was a sellout–he's a great performer who has a lot of charisma. YG has mainly been working with producer Ty $. Ty produced "Toot It And Boot It" and most of the album.
I've also signed N-Dubz, a young group which has already had platinum success in the U.K., I signed them to Mercury Records (part of Island Def Jam) out of the UK. I met with their manager in the U.S., and he was shopping for a U.S. label distributor. I went to the U.K. to see them, and they blew me away with their show. I try to look for acts that entertain and have a good fan base. N-Dubz is like a teen version of the Black Eyed Peas. They're releasing an album in the U.K. in December and we'll do a push in the U.S. in February.
I also A&R'd the new album by (soul legend) Ron Isley, which comes out in November. The album is called Mr. I, and the single, "No More," is already #17 on the urban AC chart.
DK: In addition to these artist projects, do you work on other projects at Island Def Jam?
Gousse:  My job is to be L.A. Reid's eyes and ears on the west coast. Also, I work together with the other A&R execs at the label, finding songs and collaborators. We all help with each other's projects.
DK:  Lastly, what advice would you give to young artists who are trying to impress A&R execs and get a label deal?
Gousse:  Try to build a fan base. If you're a rapper, you should be the hottest rapper in town. If you're a singer, you should be performing and building a fan base. You should build a following, so there's a base we can build upon to take you to a higher level.
Dale Kawashima is on Google+