Matt Jenkins Co-Writes Kenny Chesney & Pink's Hit "Setting the World on Fire," Plus Other Country Hits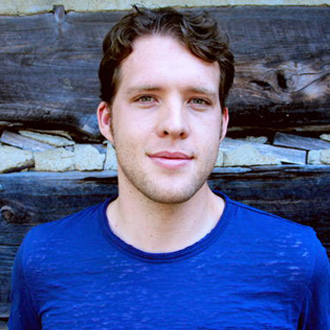 In just the past few years, Matt Jenkins has emerged as a top tier songwriter in Nashville. Currently, he has two singles that are in the Top 20 of the Billboard country chart. He co-wrote the big hit "Setting the World on Fire" by Kenny Chesney featuring Pink, which is also Top 30 on the pop chart. In addition, he co-wrote the single "Song For Another Time" for the group Old Dominion, which is Top 20 and still moving up the country chart.
Earlier this year (2016), Jenkins had another hit, co-writing the #1 single "Confession" for Florida Georgia Line. Previously in 2014, he co-wrote two more big hits: the #1 "Where It's At (Yep, Yep)" for Dustin Lynch, and "Cop Car" for Keith Urban. Notably, Jenkins co-wrote "Cop Car" with hit artist Sam Hunt, who also recorded this song for his platinum debut album, Montevallo.
Originally from a town named Aledo in Texas (near Fort Worth), Jenkins grew up in a musical family (his father was a singer/songwriter). When he was 19, he signed a music publishing deal with Nashville music exec Jody Williams (who is now VP of Writer/Publisher Relations at BMI Nashville). Williams subsequently introduced Jenkins to execs at Universal South Records, which led to him signing a label deal with them.
Jenkins released two singles for Universal South, and spent a few years writing, recording and touring as an artist. However, when he was eventually dropped by the label, he began the transition to becoming a full-time songwriter, writing for other artists. It was in 2011 that Jenkins scored his first big cut, co-writing the single "Until the Rain Stops" for Steve Holy. A year later, he co-wrote another single, "Runnin' Out of Air" for the duo, Love and Theft.
In addition to his several hit singles, Jenkins has had cuts with Blake Shelton, Dierks Bentley, Scotty McCreery, Jake Owen, Billy Currington and other artists. He's written with top Nashville songwriters such as Josh Osborne, Zach Crowell, Ross Copperman, Shane McAnally and Cary Barlowe.
Jenkins is signed to a music publishing deal with Warner-Chappell/Combustion Music.
We are pleased to do this new interview with Matt Jenkins. He tells how he got started, and how he co-wrote the hit "Setting the World on Fire" for Kenny Chesney & Pink, plus his other hit songs.
DK: Where are you originally from, and how did you get started with music?
Matt Jenkins: I'm from a little town in Texas called Aledo, which is about 20 miles west of Fort Worth. I grew up there, and I went to South Plains junior college for a year (in Levelland, TX). It's kind of a mini Belmont University—it's a music school. Natalie Maines of the Dixie Chicks went there. I went there for a year before I left for Nashville.
DK: I read that you were signed to Universal South Records in 2003. Is that correct?

Here's the video of Kenny Chesney & Pink's hit single, "Setting the World
Fire," which was co-written by Matt Jenkins.
Jenkins: Yeah, a [music exec] named Jody Williams (who now runs BMI Nashville) signed me to his publishing company, Jody Williams Music. I owe a lot to Jody. He signed me and took me to play for (label execs & producers) Tony Brown and Tim DuBois at Universal South. Tony & Tim offered me a record deal and I made the move to Nashville. I probably would have made the move anyway, but that helped make my decision. So I had a record deal and a publishing deal at age 19. I thought it would be smooth sailing from there…but I was a little wrong (he laughs).
DK: Were Tony Brown and Tim DuBois your producers?
Jenkins: I worked with a few producers. I worked with Brent Rowan for a minute and I worked with Tony—we did a few things. I had a couple songs come out but they really didn't do much. But I got to travel, got to open for some great artists, I played the Grand Ole Opry three or four times…I got to do a lot of amazing things. To be honest, we never got enough traction with a single. When I got signed, I had all these songs I had written by myself. So it was kind of a different thing to move to Nashville and try to write with other people. There was also a regime change—somebody else came in to run the label and I actually got dropped from the label.
So I went from having it made (laughs) to a few years later getting dropped. It was sort of this crazy journey for a few years—I call it my wilderness years. I really wasn't far enough along as a songwriter. I was writing songs but I wasn't getting cuts (with other artists) yet.
DK: In 2008 you released an 8-song EP called Quarter of a Century. Were you still pursuing the artist career then?
Jenkins: Yeah. I turned 25 and I did a little 8-song EP. I just recorded it and sold it online and at shows. I released it independently. At that time I was still wanting to [make it] as an artist. I was wrestling with the idea of writing songs for other artists, but at the time I was doing shows and the artist thing. I tried for four or five years to get another label deal. During this time, my songwriting started getting some traction and I got a few cuts, and I met my wife. We got married and we had our first little girl. And with the songwriting starting to pay off, I just felt in my heart that I would make the change and [focus] on songwriting. I'm 33 now. I made the decision around 2011. I thought…I love the songwriting…it's going well.
For me, it's kind of the best of both worlds. I get to play shows, I get to travel, but I also get to be home and write songs. It was a sweet spot for me, and I definitely feel blessed. I came to Nashville to be an artist, but it's transitioned to the writing thing which I love.
DK: Around that time (2011), you had a single with Steve Holy called "Until the Rain Stops."

Here's the video of Florida Georgia Line's hit single, "Confession," which
was co-written by Matt Jenkins.
Jenkins: Yes, that was probably one of the first [key cuts]. Afterwards, I had a song called "Runnin' Out Of Air" by a band called Love and Theft. But Steve Holy was definitely one of the first ones that I got.
DK: Was this a confirmation, that pursuing a songwriting career was the way to go?
Jenkins: Yes, absolutely right. Early on, when you're young, it feels impossible to get cuts. And even now, on some days it still feels impossible to get cuts (laughs). But the Steve Holy cut definitely opened the door. I thought…Okay, maybe this could work. The single only went to around #45…our excitement was short-lived. But it gave me proof that it could be done, and helped move me along the road a little bit.
DK: Then a couple years later, you had two big hits in the same year: "Cop Car" for Keith Urban and "Where It's At (Yep, Yep)" for Dustin Lynch. So how did these two songs happen?
Jenkins: I became really good friends with a guy named Zach Crowell (who became a hit writer/producer for Sam Hunt and other artists). He was kind of in the pop, R&B and hip-hop track world. He grew up here (in Nashville) and he sort of transitioned to country. He and I kind of got linked up—we were the same age and in the same place in life, and we started writing together. There was this young artist—Sam Hunt—that we started to write with. Sam is a brilliant songwriter. Sam had this idea for "Cop Car." Evidently, there was a situation he got in with a girl when he was back in college, where they got put in the back of a cop car. So he had the idea—fall in love in the back of a cop car, which we thought was incredibly unique and original. So we wrote that—we wrote it for Sam (as an artist), and Sam sang it. But a little later down the road Keith Urban heard it, and obviously Keith recorded it and put it on his album. Fuse, with Zach producing. It became the third single and it was the first hit song that I ever had out. It was pretty crazy, to have a single with Keith Urban. It was cool hearing it on the radio, and it was pretty special going to see Keith play the song live at the Bridgestone Arena.
DK: Can you tell me how you co-wrote "Where It's At (Yep, Yep)"?
Jenkins: I had a writing session with Zach, and we were waiting for Cary Barlowe to get there. Zach loves pizza, and he was telling me about his pizza place, saying "That's where it's at!" (laughs). So we started working on it. Cary showed up, and we sort of hit the ground running. We probably wrote that song in about two hours. Zach had the bare bones of the track, and Cary played [the guitar lick]. There was space in the chorus, and Zach said "Whoa," and then somehow he said, "Yep Yep." It's funny—it became the Yep Yep song, which was hilarious (laughs). The Yep Yep became a signature part of the song. So it's funny…you never know where song ideas come from. [This idea] came from a pizza joint, and we made it about a girl—where she's at. We wrote it in two or three hours and it went on hold for Dustin (Lynch). It was about nine months later when we heard he cut it, and then we heard it was going to be the first single. That was my first number one single.

Here's the video of Keith Urban's hit single, "Cop Car," which was
co-written by Matt Jenkins.
DK: You've been an artist and you started out writing songs by yourself. But when you're co-writing with one or two other writers, what do you think is your strength—is it more the music or the lyrics?
Jenkins: You know, I've been writing songs for about 20 years now. I naturally started out as a singer who came up with melodies. Honestly, I feel like early on [my strength] was more melody, but now I feel that it's sort of transitioned to writing lyrics and coming up with lyric ideas. I feel like my lyric writing has sort of caught up with my melody writing. Hopefully, I feel like I can be whatever I need to be in the (writing) room. I've been around long enough. Maybe when I'm writing with younger guys, I need to be more the idea guy. Or if I'm writing with some great writers like Ashley Gorley, Rodney Clawson or Shane McAnally—they've been here and had more success than me—[coming up with ideas] is their strength. So I think, How do I complement what they do? And that's part of the dance of co-writing. You gravitate towards people that you work well with. Hopefully, I can do the melodies or the lyrics, depending on the writing session.
DK: Earlier this year, you had the hit "Confession" with Florida Georgia Line. Can you tell me how this song came together?
Jenkins: I wrote it with (hit songwriters) Rodney Clawson and Ross Copperman—I had an idea like "Confessions of a country boy" or something like that. The song turned out way cooler than that. I was thinking it was going to be a little more light-hearted. Of course, Rodney Clawson shows up and we start talking about it. He says, "Why don't you just call it Confession?" Ross originally had this music track. Ross' resume speaks for itself—he's an incredible songwriter, track guy and producer. So he had this track, and we were sort of wrestling with [the story concept]. The cool thing about the song, is that you don't really confess to anything. We asked, "Do we need to confess something?" It's just sort of saying—we're writing this song about a guy —you can tell in the lyric and the tension in the music. Then we asked, "What does this music make you feel?" It felt like it had an angst, a little tension in it. And so this guy—we don't really know what he's struggling with—maybe he needs to confess some stuff. And so we just started painting these pictures. We hit the ground running, and Rodney's so good at that. We just painted this picture of a guy by himself, driving out at night and looking for a song on the radio. He's like, "Man, I'm saying a prayer." At the end there's a crack in the windshield. There's something going on with this guy. [We wrote] "Get a right hand on a cold one…Confession." You know, it sort of takes on a life of its own. You can tell in the lyric, it's painting a picture of a guy that's dealing with stuff, but you never really say what—which is a cool thing that country doesn't always do, that leaves it up to the listener's imagination.
DK: You currently have a big hit, "Setting The World On Fire" for Kenny Chesney & Pink. How did you co-write this song, and when did you know it would be a duet for Chesney & Pink?
Jenkins: I wrote this song with Josh Osborne and Ross Copperman. Josh Osborne is one of my best friends. He and I have written about 100 songs together. When we got together, Ross had this track—the track felt like it had emotion, like there was a story in it.

Here's the video of Dustin Lynch's hit single, "Where It's At (Yep, Yep),"
which was co-written by Matt Jenkins.
We talked about some lyric ideas. I've been to [Los Angeles] a bunch of times, and Josh references his Grammy trip to L.A. There's a street out there called La Cienega Blvd. I just love the street names like La Cienega and Sepulveda. So we kicked it off with LaCienega…hanging out on La Cienega Blvd. What's interesting about this song, is that we didn't have the title when we started writing it, which is rare.
We just started writing this song about this adventurous relationship…this crazy night, taking pictures of stars and drinking. You're screaming and kissing. So we got into the chorus, singing "We were up all night," and Josh Osborne, who's an amazing singer with a crazy range—he's singing all those high notes. So we get to the chorus, and we said, "What's the title?" Then I started looking at the Notes section of my iPhone, reading the song titles I'd saved, and I had the title "Setting the World on Fire." I literally have hundreds of titles in there. So we kind of plugged "Setting the World on Fire" in at some point, and we tailored some lyrics and wrote to that, and the title fit so well.
I knew while we writing that it was a special song. We finished it and Josh sang it—it was just a guy song. Then Ross' publisher, who knows Kenny (Chesney), sent it to him and it was put on hold immediately. Then Kenny cut the song early on, and Josh Osborne ran into Kenny. Kenny said, "I'm going to get Pink to sing on it." When Josh called and told me, it was like "it sounds almost too good be true." But he was right—a few months later we got a text that Pink sang on it. Originally I was thinking…Oh, she'll sing the second verse and maybe some harmonies. But she actually sang the chorus, which is so rangey—it's such a cool moment for her to wail.
Literally, you can't dream this stuff up. To get a Kenny Chesney cut is unbelievable, but we couldn't even dream that it would be a Kenny Chesney & Pink cut. When we were in the room that day…in Nashville writing a country song, you can't even imagine that Pink would be on it and it would get played on pop radio. It's too good to be true.
Also, I thought it was really cool, that the other day Kenny texted me (and Josh and Ross), and said, "Thank you for the song." It meant a lot to me, for him to do that. I'm super grateful to be on this song with him.
DK: Lastly, are you still interested in recording new music as an artist?
Jenkins: Yeah, I've thought about releasing a new EP. But to me at this point in my life, I've got three little girls…it would probably be a labor of love, just writing songs that I love. Maybe the songs would be country, but some could have a James Taylor vibe. For me at this point, it wouldn't be an album or EP that was trying to be on country radio for commercial (purposes). It would be a labor of love, of writing songs and wanting to say something.