Dennis Matkosky Co-Writes Top Hits For LeAnn Rimes, Keith Urban, Clay Aiken And Other Artists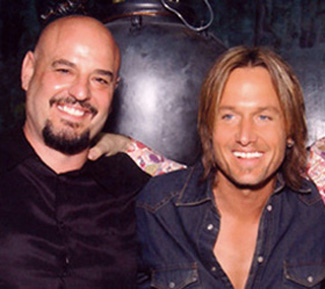 Although the name of Grammy-winning songwriter/producer Dennis Matkosky may not be familiar to many of those outside the music industry, his work can be found in practically every genre of music and film. His production and songwriting credits are included in over 50 million records sold. Working with such artists as Michael Sembello ('Maniac'), Diana Ross, Clay Aiken, Eddie Money, Boz Scaggs, James Ingram, LeAnn Rimes, Keith Urban and Chicago, he has enjoyed over two decades of success, writing & producing hits songs in the pop, R&B, country and Christian genres. Matkosky's songs can be heard in such movies as Flashdance, Summer Lovers, Fright Night, Night and the City and Days of Thunder. In a recent interview, Matkosky recalled some of his most memorable experiences and discussed current projects.
Growing up in Philadelphia, Matkosky started his first band in the sixth grade, playing school dances and proms. He learned to play piano by ear, listening to records. 'Hall & Oates and Todd Rundgren were playing, it was a great area to grow up in musically,' he said. While Matkosky attended college at Temple University, his childhood friend and guitar player Michael Sembello joined Stevie Wonder's band. After finishing college with a degree in music composition & theory, Matkosky and his wife, Leslie moved to Los Angeles in 1979.
Matkosky's songwriting ability was quickly recognized when his first professionally written song, 'Mirror, Mirror' was recorded by Diana Ross and broke into the Top 5 on both the pop and R&B charts. 'We were actually shopping for a deal for Michael (Sembello) and made a four-tune demo, which was heard over at RCA and they wanted the song.' He joined with Sembello to write the theme song for the movie 'Summer Lovers,' which was also recorded by Sembello.
For Matkosky's third song, 'Maniac,' he again partnered with Sembello to create a song for the movie, Flashdance, which reached #1 on Billboard Hot 100 singles chart. 'I was watching the news one night where a mass murderer had buried several bodies next door to someone else, and I was just scribbling (words) and I wrote something like 'he's a maniac he just moved next door, he'll kill your cat and nail it to the floor.' I showed the lyric to Michael and we wrote the song really quickly as sort of a joke. For the bridge, I thought of how (an insane person) would play chopsticks. Phil Ramone came over the next day and as a joke we played it for him and he said, 'I'm working on this film and I can get this song in if you rewrite the lyrics for it from the script,' and that's what we did.' The song was nominated for an Academy Award, a Golden Globe and two Grammys, winning the Grammy for Best Soundtrack Album. Both the movie and the song have been elevated to cult status, with 'Maniac' appearing in several movies, including the recent box office hit, American Wedding.
One of Matkosky's most memorable experiences was working with Songwriter's Hall of Fame inductee, Linda Creed, who wrote many songs for artists such as the Spinners, the Stylistics and Dionne Warwick, including Whitney Houston's monster hit 'The Greatest Love of All,' which was written as Creed was dealing with the breast cancer that claimed her life at age 37. 'She had a lot of fire in her. She brought me in and said to the president of the record company, 'you need to let this guy produce,' and they did. She was an amazing person. I can't think of anyone more special than her.' Matkosky co-wrote and produced several songs with Creed, including Johnny Gill's 'Because of You.'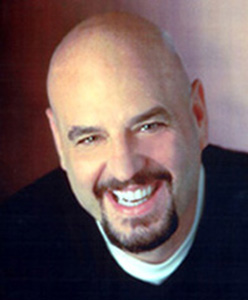 In 1994, Matkosky moved to Nashville. 'Luckily, I've had some hits with LeAnn Rimes,' he said modestly, including the crossover hit 'I Need You,' which remained in the Top 10 for over two years and still receives major airplay on AC radio. The song is currently the third longest-running single in AC history.
'You can't be in Nashville without learning something about the craft of songwriting. The writers here are as good or stronger as I've seen anywhere. There's a lot to learn here. They're just great writers in every way. They can write lyrics and music. I have the highest regard for the writers (in Nashville). I've really enjoyed being here and have grown immensely.'
Rimes remains a focus for Matkosky's work. 'I've been writing a lot for her and with her for her new album, as well as collaborating with other writers for her. LeAnn is amazing. She is impressive as an artist and as a songwriter. She's got great instincts, obviously melodically and vocally, but lyrically as well. She's got it all going on. I've gotten to work with many great singers but the talent pool today isn't quite as deep as that for vocals. For a songwriter, there's nothing more inspiring than having a great voice to work with. If we could do it ourselves, we would. But when you have a voice like LeAnn's, as soon as she walks in the room, you're inspired.'
More recently, Matkosky enjoyed great success with Keith Urban's hit 'You'll Think of Me,' (co-written with Ty Lacy and Darrell Brown) from Urban's double-platinum album, Golden Road. 'We put the song together one night before we went out to eat,' he recalled. 'Sometime later, Joe Cocker wanted to record it, (but eventually declined). Then, Darrell (Brown) was working with Keith and taught the song to him. He never played it for him, he just sang it to him as he called out the chords to Keith, which, in retrospect, was brilliant because Keith could make it his own right away without going through a lot of interpretations.'
Collaborating with other songwriters is something Matkosky finds helpful as well as enjoyable. 'I remember (songwriter) Danny O'Keefe told me the unfortunate story that he'd gotten a call, that Don Henley wanted (O'Keefe) to help him write this album he was working on called Hotel California and Danny said, 'I really don't collaborate, I've never done it.' There are some people who just don't think in those terms. I've been working by myself lately and it takes a minute to get the discipline to do it because I've been collaborating so much, but writing alone is really great too. I write from an emotional place. So I try to get out of the way and make it as an unconscious and immediate thing as I can. My favorite way of writing is just in letting go and allowing the song to come through, and the people I love writing with are like-minded. So I can see both sides of it. I'm lucky enough to have great collaborators. It's amazing what you can do in a short amount of time with the right chemistry.'
Matkosky co-wrote Clay Aiken's new single, 'I Will Carry You' for his triple-platinum album, Measure of a Man, with writers Jess Cates and Lindy Robbins. He is also working with Desmond Child and Gary Burr on songs for American Idol finalist Diana DeGarmo, and is currently working with the band Chicago to write songs for their Love Songs album, soon to be released on Rhino Records.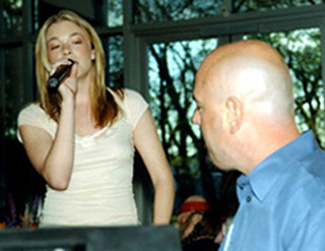 Although he makes his home in Nashville, Matkosky continues to keep his finger in the pop music pie. 'Darrell (Brown) and I have a production company and have been developing a band based in L.A. called the Daylights who are getting serious label interest and doing showcases for record companies. They're definitely on the pop/rock side of music.' He is also working to develop a new artist named Becky Corcoran in Los Angeles. 'I spent 15 years in L.A. and still write more pop music than I do country music. The melodies of pop are amazing and the lyrics of country are amazing and if you can combine those two elements and do it in a real way, it should work. I just try to add what I can emotionally.'
For songwriters hoping to achieve success, Matkosky offers the following advice: 'Take chances, not only lyrically but musically as well. Find that uniqueness that you have because the faster you find it, the better. That's what's going to speak and that's what you have to sell. What you have to give is your emotion and if you can interpret that into a song, that's the cleanest line. You also have to be around it. You have to be around the people who are involved in the business. That's how it happens. It doesn't happen alone. You have to be part of a community and have a presence there, whether it's in New York or L.A., or wherever you may be, so people know who you are.'
Throughout his extensive career, Matkosky remains grounded. 'Everything's been very good. I love developing artists, I love writing with the people I write with.' Even with his amazing discography, he still enjoys an element of anonymity. 'Nobody knows who I am. People still ask me if I live here (in Nashville) and I've been here ten years. I enjoy it because it lets me (work within many genres of music). I love not being limited by genre. I've had success in jazz, R&B, country, AC and dance, and I've done some rock songs. I've been at the top of all of the charts except rap. I think I'll leave that to the guys who can do it much better. The thing about being a writer is emotion and vocabulary. It goes back to my college days of composition and theory. It's all about what you want to say and the way you want to say it. That's why I love working with guys like Smokey Robinson, and then switching gears to work with Keith Urban.'

Jayne Moore is a freelance music/entertainment journalist. She has launched a new service, writing bios, articles and press releases. Moore can be contacted at [email protected]. You can also visit her website: www.musicgerm.com.