Interview with Mason "MdL" Levy, Co-Writer & Producer of Justin Bieber's #1 Hit, "What Do You Mean?"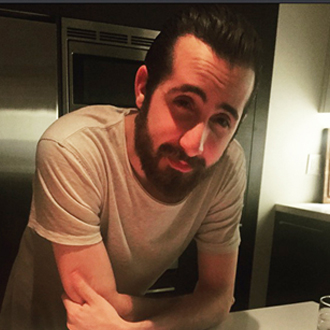 Mason "MdL" Levy, a young writer/producer based in Los Angeles, is currently riding high on the pop charts. He co-wrote and produced Justin Bieber's worldwide hit "What Do You Mean?", which debuted at #1 on the Billboard Hot 100 chart two weeks ago, and is currently #2. This single (co-written by Justin Bieber & Jason Boyd) has reached #1 in about 20 countries and Top 10 in many others.
Levy, who is 25, has been a successful writer/producer for several years. He signed a co-publishing deal at age 19 with APG Music (owned by Mike Caren, President of A&R at Warner Music Group), and in 2011 he started getting cuts with B.o.B, Cody Simpson and Mike Posner. Then in 2012 he had a breakthrough year, co-writing & producing two big hits: "Boyfriend" for Justin Bieber (from his platinum Believe album), which hit #2 on the Hot 100, and "Daylight" for Maroon 5 (from the group's platinum Overexposed album), which was Top 10.
In addition, Levy has collaborated and secured cuts with Daughtry, Mat Kearney, Guy Sebastian, Andy Grammer, Sammy Adams, Booba and Ed Drewett. He has also composed music for films, video games and commercials.
We are pleased to do this new Q&A interview with Mason 'MdL" Levy. He tells how he got started in the music business, how he co-wrote "What Do You Mean?", and discusses his other projects.
DK: Where are you from, and how did you get started in the music business?
Levy: I'm from Pasadena, California and I still live in L.A. Having previous but separate experience in music and computers as a kid, I stumbled upon a curious piece of software in high school called FL Studio. I started making hip-hop track ideas and eventually brought beat CDs to school for the school rappers and singers. This led to after-school music projects with a few of them, and I just fell in love with the whole process from there. I committed to music production on a full-time basis around 17 years old and was fortunate to sign a publishing deal a few years later.
DK: I read that when you were in high school, you built a large following online. How did you do this?
Levy: My best friend Parker Simon, PR extraordinaire, and I noticed that while there were plenty of videos on YouTube of people making beats/tracks, very few if any were explaining what they were doing. So we decided to do just that, and it really caught on. We created my YouTube channel when I started making music, so it feels cool that channel has tracked my growth and expanded the audio community's collective knowledge over the years.
DK: You signed a deal with APG Music at age 19. How did you sign with them?
Levy: I signed a co-publishing deal with APG (a publishing/management company administrated by Warner/Chappell). Although it was an indirect path, I think my YouTube content was important leverage in meeting the right people and eventually getting the deal. Through content, especially with a tighter-knit online community at the time, I connected with many songwriters and singers seeking a production pair. Through these connections, my work started to circulate and build some name awareness around LA.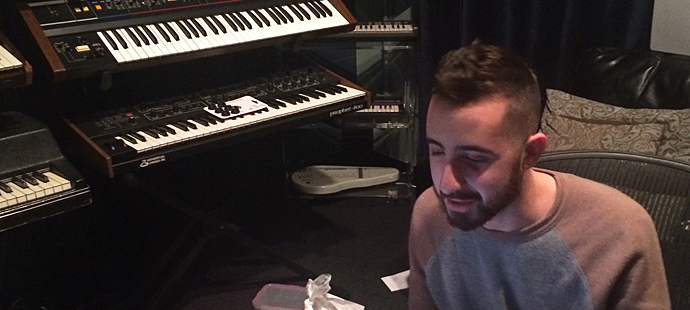 DK: In 2012 you had a great year, with Top 10 hits with Justin Bieber ("Boyfriend") and Maroon 5 ("Daylight"). How did you get together with these artists?
Levy: "Boyfriend" and "Daylight" were great spontaneous projects. I had been doing session after session with a variety of songwriters, because my path to these projects was through those writing lyrics with the performers. We ended up creating a bunch of tracks for Justin and Maroon 5 at times when each act was seeking a transition in their sounds. For Justin, "Boyfriend" came as his re-introduction with a more urban sound. For Maroon 5, it was a time of the band shedding acoustic ballads for bigger anthem songs.
DK: Congratulations on having a #1 hit with "What Do You Mean?" for Justin Bieber. How did you co-write and produce this song?
Levy: "What Do You Mean?" was a project I found at yet another pivotal "sound transition." Justin has an awesome sound engineer, Josh Gudwin, and he'd reached out to me for some track ideas. I sent over more than a dozen ideas I liked, from skeletons to fuller productions; the track for "What Do You Mean?" was one in that bunch. Justin and Jason "Poo Bear" Boyd wrote to my track, and within just a few months the song released to some pretty major public excitement. For a first single—especially for a major performer returning from hiatus—the background timeline of "What Do You Mean?" progressed very quickly. After the music and lyrics had been recorded, I think everyone around just felt confident it was the one.
DK: Did you work with Justin on additional songs for his upcoming album?
Levy: I have worked on additional music for Justin, but let's wait to see how this album composition shapes up as a whole. The release date is November 13th.
DK: When you're co-writing in the studio, do you mainly create the tracks, or are you more involved with writing the melody and lyrics? What is your writing and producing process?

Here's the video of Justin Bieber's #1 hit "What Do You
Mean?", co-written & produced by Mason "MdL" Levy.
Levy: My primary focus is the track (music and sonics). I do vocal melodies here and there, but often leave voice to the topliners themselves. In this sense, I'm the lead on background music and more of a contributing editor on the song.
DK: I read that you also work on music for films, and for commercials. Can you tell me about your projects in these areas?
Levy: It's a different challenge trying to shape the sound around the timing of visual action rather than the traditional sequencing of radio music, for example. Some producers have a certain "sound" or tone about their music that sets it apart. I've actually found that my ability to see and create across diverse genres is pretty strong, so music-for-video projects are an outcome of that. I contributed a more song-oriented project for EA Games, did some background percussion atmospheres for a feature film, and some original music for a startup clothing brand. I'd love to explore more formats and opportunities that involve shaping the sonics of our environment.