Interview With BMI Marketing Executive Mark Barron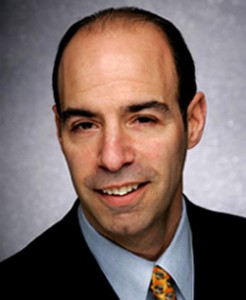 Note: Mark Barron has left BMI, and he is now Senior Vice President, Sales and New Business Development at Eclipse Marketing Services in New York.
As the music industry continues to struggle due to the sharp decline of CD sales and only moderately-improving digital sales, many songwriters & publishers are counting on performance rights organizations such as BMI and ASCAP to deliver a very large percentage of their overall income. With income still growing from radio airplay, broadcast and cable TV, international and new media, performance rights organizations (also known as 'PROs') have become a saving grace to songwriters trying to make a good living, and publishers who still hope to generate profits.
BMI (Broadcast Music Inc.), along with ASCAP, has long been known as one of the two top PROs in the U.S. (SESAC ranks a distant third). Currently, BMI has over 400,000 members (songwriters, composers & publishers), and it collects and distributes income on approximately 6.5 million musical works.
BMI boasts a diverse roster of hit songwriters, artists and composers in all genres of music. Here are just a few names from their impressive writer roster: Mariah Carey, Paul Simon, Holland/Dozier/Holland, B.B. King, John Williams, David Bowie, Babyface, Kanye West, John Legend, Christina Aguilera, Black Eyed Peas, Chuck Berry, Eric Clapton, Crosby, Stills & Nash, George Clinton, the Dixie Chicks, Don Henley, Enya, the Foo Fighters, Josh Groban, Janet Jackson, Elton John, Norah Jones, Pink, Toby Keith, Alison Krauss, Lady Gaga, Lil' Wayne, Barry Mann & Cynthia Weil, Kara DioGuardi, Ne-Yo, Willie Nelson, Nickelback, Dolly Parton, Sheryl Crow, Jeffrey Steele, R.E.M, Shakira, Carrie Underwood, Colbie Caillat, Keith Urban, Usher, Kenny Gamble & Leon Huff, and Mike Post.
For the 2009 fiscal year, BMI will collect more than $905 million in licensing fees for songwriters, composers and publishers it represents, while their royalty distributions will approach almost $800 million. Both figures represent new highs.
In a new interview, we spoke with Mark Barron, Assistant Vice President of Corporate Marketing and Design for BMI. He discussed BMI's past history, the continued growth of the organization, and how BMI works with new writers to help them succeed in the music industry.
Dale Kawashima: When was BMI founded?
Mark Barron: BMI was founded in 1939. We created an environment and culture that nurtured an 'open-door' policy that welcomed songwriters of all genres. At the time, the other performing rights organizations had requirements for membership that prohibited many writers from being able to receive representation and compensation for radio airplay.  BMI opened our doors to everyone and played a vital role in the proliferation of American popular music. We embraced all kinds of music, from B.B. King and Elvis Presley, to Patsy Cline and Muddy Waters. It's been a big part of who we are and, to this day, we are proud of the diversity of our representation that was created over 70 years ago.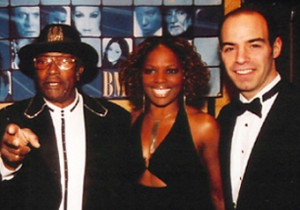 DK: Performance income seems to steadily grow, with BMI having another record year.
Barron: Yes, that's true. We did have another good year with growth and have been very fortunate. It's hard to predict the future, as many of our customers have had very big challenges during these tough economic times. We have been very diligent in our efforts to continue to manage our costs as they relate to our licensing collections. We do think things will remain steady for us and that the future of performance rights for all copyright owners is very strong. We feel hopeful that things will remain healthy.
DK: What are BMI's main sources of income, and what new income streams are emerging?
Barron: Historically, radio and broadcast TV were our primary sources of income. Today though, our revenue stream is much more diverse with the growth of international music use and cable television contributing to our revenues. There are now more than 250 TV channels that choose to use music in their programming. In addition, we now have revenue coming in from new sources based on technological developments. New Media is starting to contribute revenues. The development of new technology has created more licensing opportunities and websites that use music are now licensable. Any business that publically performs music is a licensing opportunity.
DK: Radio airplay remains an important income source for songwriters and publishers. How do you calculate which songs are getting the most plays?
Barron: Through music-use recognition. We request music airplay information from over 11,000 radio stations in the country and capture airplay from every single market. Part of our information comes from the traditional method, where radio program directors fill out logs of what songs their station plays over a set period of time. We also have a company called Landmark Digital Services, which is a music recognition company that monitors airplay and gathers data on millions of hours of airplay, from which we calculate the mathematics of distribution.
DK: Besides U.S. income, do you also collect overseas income for your members?
Barron: Yes. We have agreements with 84 different organizations in other territories. We  collect the money for our writers from around the world and have reciprocal licensing agreements with many other organizations which collect performance income in their territories.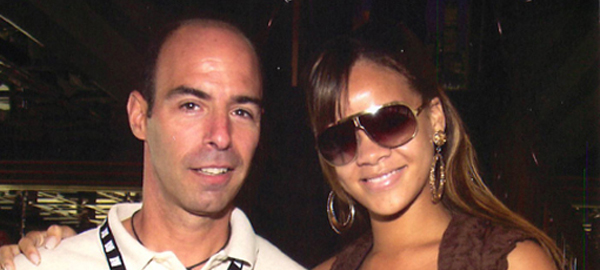 DK: How does BMI help young songwriters & artists who are trying to break into the music business?
Barron: A big part of our focus is on helping through education. It is really about having them be able to connect their music to their fans and be able to make a living doing what they love to do. We know it's very important to help writers develop and survive, and get them to the point where then can earn money from radio, TV or any other type of public performance. One of the ways which we help new writers is by setting up tutorials on how to build a business. We have a career survival guide (available as a PDF) that we launched three months ago. We wrote it with the knowledge that artists & bands need to create a brand. It's an outline on how to build a business. It starts with self-identification ' what's your band's identity? How do you want to promote yourself? It helps you make the most of your marketing opportunities. In addition, we help new artists via our relationships with music marketing companies that connect their music to their fans.
DK: For new writers, doesn't BMI also have the site, Songwriter101.com?
Barron: Yes. We built Songwriter101.com to help educate new songwriters. People can help themselves through education. We created this site for the emerging songwriter and artist.
DK: What other programs and services does BMI provide?
Barron: Great question. We work on a number of fronts that include legislative support for copyright protection, continued development of our web site; bmi.com, as well as hosting over 150 workshops, showcases and seminars throughout the country that require little or no cost for people who attend. We also have some great exclusive partnerships with companies that provide benefits and discounts to BMI members and customers for things like insurance (life, health & disability), financial services, musical gear and other lifestyle needs. We've got some very popular programs running with FedEx, Sonicbids, Sweetwater and JBL just to name a few. And of course, we have the best people working everyday to make sure that our members get the best service available when it comes to protecting their rights and collecting their money.
For more information about BMI, please visit BMI.com
Dale Kawashima is on Google+