Marianne Allison's" Till It Breaks My Heart" Named February "Best Song Of The Month"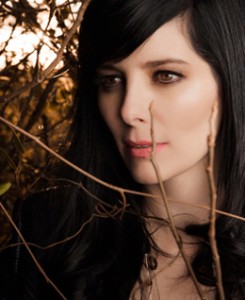 Marianne Allison, a country/Americana singer/songwriter based in Ocean Springs, Mississippi, has won the SongwriterUniverse "Best Song Of The Month" Contest for February, for her song "Till It Breaks My Heart" (co-written by Sean Gasaway, Emily Randolph & Anna LaPrad). This song is the title cut of her new album, Till It Breaks My Heart, which she released independently last month (January 2014).
"Till It Breaks My Heart" is a gentle, graceful country ballad, which is beautifully arranged and produced. The song starts off with just acoustic guitars and vocals, and then gradually builds momentum with the addition of piano, pedal steel guitar and strings. Allison sings the song with heartfelt emotion, and there are harmonies which add texture to this recording. "Till It Breaks My Heart" and Allison's full album was produced by co-writer Sean Gasaway of Nashville, who has worked with 3 Doors Down, 38 Special and other artists.
Allison was born in Jackson, MS, and when she was eight, she moved with her family to the small town of Ocean Springs, which is near Biloxi. Around age 11, she learned to play guitar and piano, and as a teenager she began writing songs. Allison has been inspired by listening to such favorite artists as Alison Krauss, Lady Antebellum and Miranda Lambert.
When she started college at University of South Alabama, Allison decided to pursue a career as an accountant. She majored in accounting, became a CPA (certified public accountant) and eventually started her own CPA firm. However, she loved music and remained interested in songwriting and singing.
In 2005, Allison and her husband Kelsey bought a grand piano, and she prolifically wrote 50 new songs. Unfortunately, Hurricane Katrina hit her region hard, and destroyed her home and piano. "After (the devastation of) Katrina, I decided to record these songs so I wouldn't forget them," recalled Allison. "The recordings came out well, and I realized that I wanted to pursue my music and songwriting. I sold my CPA firm and focused on music fulltime."
Since then, Allison has recorded & released her debut album From the Water in 2008, and an EP called 2 AM Free Fall in 2009. She's formed a successful collaboration with writer/producer Gasaway, and she has commuted regularly to Nashville to work with him. "Sean in my main writing partner," she said. "He believed in me and encouraged me to make my new album."
With the recent release of her song & album Till It Breaks My Heart, Allison continues to build a following and she frequently plays live in Mississippi and in Nashville. Notably, "Till It Breaks My Heart" has been placed in a movie called Category 5, which stars Burt Reynolds and C. Thomas Howell. The director and producer of the film saw Allison perform live, and encouraged her to submit songs for their film. They liked Allison's recording of "Till It Break My Heart" so much, they made it the theme song of their movie.
Top Five Songs Of The Month
Here are the Top Five Songs which were submitted for this month's contest, with the songwriter credits, plus their e-mail and website links. You can listen to the winning songs by clicking the music players below.
"Best Song Of The Month" Winner
Song Title:
Till It Breaks My Heart.
Written by:
Marianne Allison, Sean Gasaway, Emily Randolph & Anna LaPrad. Performed by Marianne Allison of Ocean Springs, MS.
More Best Songs Of The Month
To enter the next "Best Song Of The Month" Contest (the deadline is the last day of each month), please
Click Here