Special Interview With Legendary Producer Arif Mardin, About Producing Hits With Norah Jones, Aretha Franklin, Chaka Khan And The Bee Gees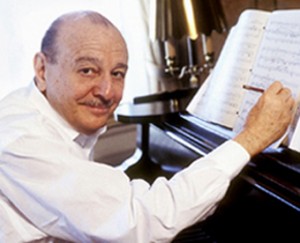 Note: Arif Mardin passed away in June 2006. Here is the interview I did with him in 2005. It was an honor to do this interview with Mardin, who was one of the greatest record producers of all time.
Mardin was renowned for producing many classic hit singles and albums, for artists in all genres. Starting with the #1 hit 'Good Lovin" for the Young Rascals in 1965, he's had an incredible career as a producer and arranger spanning four decades. More recently, Mardin produced Norah Jones' first two, multi-platinum albums (Come Away With Me and Feels Like Home), which resulted in Grammy Awards for Record Of The Year and Album Of The Year in 2002.
Mardin's production credits are so vast, that it's difficult to list his career highlights in a single article. But here's a brief rundown of his amazing work and credits. As a producer or arranger, he has collected 60 gold and platinum albums, and 12 Grammy Awards. In the '60s and '70s, he produced or co-produced many of the landmark hits for Aretha Franklin ('Day Dreaming,' 'Rock Steady,' 'Spanish Harlem'), the Young Rascals ('Good Lovin',' 'Groovin"), Dusty Springfield ('Son Of A Preacher Man'), Laura Nyro, Jackie DeShannon, John Prine, Brook Benton ('Rainy Night In Georgia'), Roberta Flack & Donny Hathaway ('Where Is The Love'), Hall And Oates ('She's Gone"), Willie Nelson, Average White Band ('Pick Up The Pieces,' 'Cut The Cake'), Bee Gees ('Jive Talkin',' 'Nights On Broadway'), Judy Collins ('Send In The Clowns'), Carly Simon ('You Belong To Me') and George Benson ('In Your Eyes').
Then in the '80s and '90s, he produced such stellar artists as Chaka Khan ('I Feel For You,' 'I'm Every Woman,' 'Papillon (Hot Butterfly)'), Phil Collins ('Against All Odds' and 'Separate Lives'), Bette Midler ('Wind Beneath My Wings,' 'From A Distance'), Aretha Franklin & George Benson ('Love All The Hurt Away'), Barbra Streisand, Peabo Bryson, Culture Club, Roberta Flack ('Set The Night To Music'), Scritti Politti, Howard Jones, Boy Meets Girl, Freddie Jackson, Michael Crawford, Dionne Warwick, Patti LaBelle, Leo Sayer, Bebe and Cece Winans, Queen, Anita Baker, Diana Ross and Jewel.
Into the new millennium, Mardin continued to work with a wide range of outstanding artists. He has produced Norah Jones ('Don't Know Why,' 'Sunrise'), Aretha Franklin, Diane Reeves, Queen Latifah, Everything but the Girl, and his acclaimed new artist, Raul Midón.
(Note from Dale Kawashima): As a music publisher, I had the privilege of placing songs on some of Mardin's album projects, including the hit 'I Feel For You' by Chaka Khan, which was written by Prince (whose catalog I represented in the '80s). Being the classy gentleman that he is, Mardin insisted that I credit myself in this article, for pitching 'I Feel For You' to him. So the following Q&A interview was a warm and special experience for me, to have a conversation with the legendary Arif Mardin.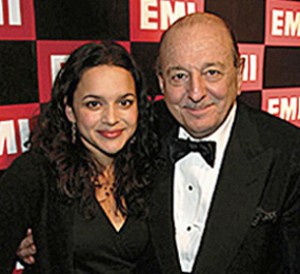 DK: Tell us about your latest artist discovery, Raul Midón.
Mardin: I just finished producing an album by Raul Midón called State Of Mind, on Manhattan Records. Raul is an incredible, blind, singer/songwriter and guitarist. He's a total genius. I produced this album with my son Joe (Mardin). We signed Raul to Manhattan on the strength of his musicality. He writes his own songs, and he has a voice which is as beautiful as Donny Hathaway's. He is also an amazing guitarist – he can play jazz, flamenco and other styles.
DK: How did you discover Raul and his music?
Mardin: Raul and his manager met with Ian Ralfini (Senior Vice President & General Manager of Manhattan Records) and myself at Ian's office. Raul brought his guitar and played live for us. After hearing just one song, I knew that we definitely needed to sign Raul to Manhattan. Also, I could tell that Raul would be an excellent live performer, whether he performed solo or with a band.
DK: Besides Raul, what other projects have you recently worked on?
Mardin: I just produced a song with Aretha Franklin, 'A House Is Not A Home' (the Burt Bacharach/Hal David classic), for the Luther Vandross tribute album on J Records. We recorded this song before we learned that Luther had sadly passed away. The song came out beautifully, and it was great to work with Aretha again. I'm not sure what project I will be doing next. I've been offered several projects, but I am working less now. I'm older and semi-retired, and I also want to take care of my health.
DK: What was it like working with Norah Jones?
Mardin: Norah is such a natural, wonderful person and a true musician. She's a real musician, with no false pretenses. She doesn't rely on technology to create her music ' she is what she is. Working with her, it reminded me of some of the old sessions I did back in the '60s and '70s. That was when there would be five or six musicians playing together in the studio, and the artist sings. I am very comfortable in this recording medium. To work in the studio with Norah, it was fantastic to do live recording again. She's such a great musician. We did mainly analog, multi-track recording.
DK: When Norah's first album was completed, did you envision that it would become so successful?
Mardin: Her label (Blue Note/EMI) thought the album was excellent. But there was no way we could have predicted how successful it would be. Norah's career just grew and grew ' it was like an avalanche.
DK: Will you be producing her next album?
Mardin: No, I won't be producing her next album. I believe she's already working on it. But we're definitely still keeping in touch. She's a wonderful, down-to-earth person. I keep a lifelong friendship with all the artists I produce. I love keeping in touch with them – I have a long Christmas card list!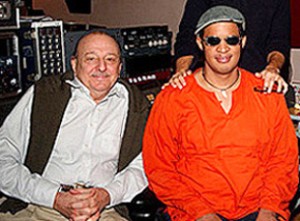 DK: As you look back on your career, are there certain songs or projects that you are particularly fond of?
Mardin: There have been so many great projects, it's difficult to say. I loved working with the Bee Gees for their Main Course album, and recording 'Jive Talkin'.' It has a soft spot in my heart, because the production and arrangements were so modern and avant-garde, using the latest technology. The same is true with 'I Feel For You' (the Chaka Khan hit written by Prince, which included Grandmaster Flash rapper Melle Mel plus Stevie Wonder on harmonica); it utilized modern, hip-hop technology. But there are so many artists in many genres, that I loved working with, such as Willie Nelson, John Prine, Aretha, Norah, and my new artist, Raul Midon.
DK: Now that you are semi-retired, what other things do you enjoy doing?
Mardin: I love going to the theatre, listening to classical music, and I'm working on a new CD set of my jazz compositions. This music dates back to the '50s, when I was composing jazz while attending Berklee College Of Music. I'm now compiling a two-CD set of my jazz compositions and arrangements. It will be released, although I'm not sure what label it will be on yet. I'm also working on my autobiography. For fun, I love to mix an incredible martini! Due to my health, I'm taking a break from drinking martinis. But I love to mix them. When I was working on Norah's second album, I would become the bartender for the musicians and staff. I was known for making a lethal martini!
DK: Lastly, do you still look for great songs for your projects?
Mardin: Of course. I need more great songs like 'I Feel For You'!
Dale Kawashima is a lmusic publishing exec based in Los Angeles, and Head of the SongwriterUniverse and SingerUniverse websites. He is also on Google+