Lola Rhodes' "Drifting" Named December "Best Song Of The Month"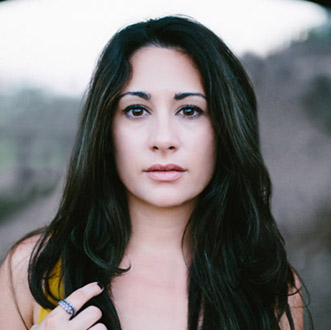 Lola Rhodes, a pop/folk singer/songwriter based in Marina Del Rey (near Los Angeles), has won the SongwriterUniverse "Best Song Of The Month" Contest for December, for her song "Drifting." This song is included on her EP The Worst Has Just Begun, which she released independently in October 2014.
"Drifting" is a graceful, elegant midtempo tune which has an acoustic/pop flavor. The song's arrangement creates an appealing, musical groove which features a nice balance of keyboard and guitar tracks. In addition, this recording provides a fine showcase for Rhodes' heartfelt, soulful vocal performance. "Drifting" was expertly produced by Will Golden, a writer/producer who has worked with Michelle Branch, Meiko and Eric Hutchinson.
Notably, Rhodes has produced an excellent music video of "Drifting," which was directed & filmed by Valerie Noell of The Eternal Child production company.
Rhodes (who was previously known as Lonna Marie) was born and raised in Hollywood, Florida, where she was inspired by listening to such favorite artists as Jason Mraz, Alanis Morissette and Sara Bareilles. She originally focused on being a dancer (modern dance & ballet) and on her singing—she performed in musical theatre productions and attended a performing arts high school in Miami.
Following high school, Rhodes moved to New York City to attend college and study musical theatre. Notably, she was selected to go on a national tour for the show, Brooklyn The Musical, understudying for Diana DeGarmo (of American Idol fame). However, Rhodes eventually decided to take a break from musical theatre and pursue her career as a singer/songwriter. Soon after, Rhodes began performing steadily as an artist, and she hosted and performed at a monthly live music event in New York.

Here's the video of Lola Rhodes' song, "Drifting."
Rhodes then recorded a single called "Don't Forget," and in 2013 she released a 6-song EP called Oh No. It was also during this period that she drove cross country, playing shows in Houston, Dallas and Nashville, and ultimately moved to Los Angeles. Upon arriving in L.A., she played shows at several top venues, including The Hotel Cafe, The Whisky a Go Go and House of Blues.
It was in 2014 that she wrote & recorded  her song "Drifting" and two other cuts for her EP, The Worst Has Just Begun. "2014 was dedicated to recording new material," said Rhodes. "Besides my EP, I also recorded seven tracks with Jamie Candiloro (who's worked with Ryan Adams and R.E.M.). These songs will be released in 2016."
In the new year, Rhodes will be releasing several singles, one at a time, starting with her song "Marina Del Rey" in February. The other songs that she will be releasing are called "Bluebird," "Back Together" and "I Do."
Top Five Songs Of The Month
Here are the Top Five Songs which were submitted for this month's contest, with the songwriter credits, plus their e-mail and website links. You can listen to the winning songs by clicking the music players below.
"Best Song Of The Month" Winner
Song Title:
"Drifting"
Written by:
Lola Rhodes of Marina Del Rey, CA. Performed by Lola Rhodes.
More Best Songs Of The Month