Top A&R Exec Jay Landers Has Great Success With Barbra Streisand, Josh Groban and Hilary Duff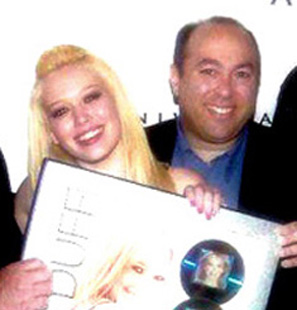 Note: Jay Landers is now an independent A&R exec who continues to work with Barbra Streisand and other artists. This is an interview with Landers when he was Senior VP of A&R at Walt Disney Records.
Jay Landers has been one of the most prominent and successful creative execs in the music business for the past 25 years. Currently Senior Vice President of A&R at Walt Disney Records, he has served as Executive Producer and/or A&R exec for many prestigious, multi-platinum albums by Barbra Streisand, Hilary Duff, Josh Groban, Jesse McCartney, Frank Sinatra, Neil Diamond and others. He is perhaps the most versatile music exec in the business, working in a wide range of musical genres (from rock & pop to Broadway & classical), and in many different media (recordings, movies, TV, concerts, musical theater). In addition, Landers has produced or contributed to numerous soundtrack projects, including Finding Nemo, The Princess Diaries, Beauty And The Beast, Aladdin, the Lizzie McGuire Movie and TV series, and the Fame TV series.
Landers is renowned for being Barbra Streisand's A&R exec for almost two decades, serving as a creative advisor, contributing to the song selection process, and Executive producing of many classic Streisand albums. Landers has worked on such platinum releases as Back To Broadway, The Concert, A Love Like Ours, Higher Ground, Christmas Memories, Duets, and the recent, critically acclaimed The Movie Album. In addition, he has helped A&R (with David Foster & Jaymes Foster-Levy) Josh Groban's exceptional, top-selling albums, Josh Groban and Closer.
Demonstrating his tremendous musical versatility, Landers also recently served as Co-Executive Producer (w/ manager Andre Recke) for teen star Hilary Duff's breakthrough, triple platinum album, Metamorphosis, which included the smash hits 'So Yesterday' and 'Come Clean.' Landers also worked with Duff on the Lizzie McGuire Movie and TV soundtrack albums, and he is performing the same duties with Recke for her upcoming, new album. In addition, Landers has served as Co-Executive Producer for young star Jesse McCartney's platinum album, Beautiful Soul, including the hits "Beautiful Soul" and "She's No You."
Born and raised in Los Angeles, Landers grew up in a music business family. His father, Hal Landers, was a highly regarded music publisher & label exec (he co-owned Dunhill Records), who also had success as a concert promoter, theatrical agent, screenwriter and movie producer. 'I learned a lot from watching my dad work,' recalled Landers. 'He taught me not to be limited by one title or job. By example, I learned to follow whatever areas of the business which seemed to hold the most promise, or which were the most interesting. It's important to learn as many facets of the business as you can. Some people say, 'well, that's not my job.' My answer is: everything is your job!'
In high school, Landers formed a rock band, and started a weekly, music newsletter called Disc-ussions. He also got his first, music business job, working part-time for top execs Don Cornelius (producer & host of the Soul Train TV show) and Dick Griffey (head of Soul Train Records, which later became Solar Records). 'I worked as a gofer, which included stapling posters for upcoming concerts on telephone poles,' said Landers. 'I also worked for my dad at his music publishing company, which is when I started plugging songs and getting to know many of the same people I work with to this day.'
'I spent a lot of time networking, hanging out in rock clubs like the Whisky, The Starwood, Madame Wong's and The Troubadour, meeting other publishers, managers, attorneys, record producers, managers and execs,' he explained.  'I was consumed with the music business.'
Landers eventually decided the best route for him to enter the music business fulltime, was to be a music publisher. 'I had several friends who were songwriters, and on a handshake agreement, I would try to place their songs,' said Landers.  'I was pretty dogged about it. I would try to pitch songs to all the top producers, like Russ Titelman, Lenny Waronker and Richard Perry. It was always a challenge to meet these guys, who were my heroes'but I was pretty persistent.'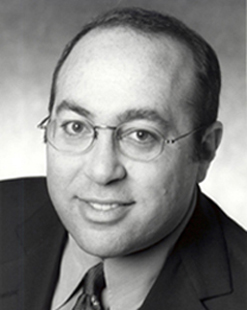 'I had the opportunity to begin working with (top exec) Charles Koppelman at The Entertainment Company (a production company owned by Koppelman & Martin Bandier),' he said. 'At the time, Charles was A&R-ing many artists who didn't write their own songs, so I became one of his go-to guys for good material. We hit a hot streak; we had hits with Barbra Streisand, Diana Ross, Smokey Robinson, Stephanie Mills and Angela Bofill, all in the same few months.  I owe a lot to Charles, because he recognized that I had an aptitude for this, and he was always encouraging and supportive, and opened many doors for me to walk through.'
While working at The Entertainment Company, Landers helped A&R the popular Fame TV show, working closely with Koppelman and music supervisor Maureen Crowe, finding dozens of songs for the TV series. The Entertainment Company also produced the Fame concerts, which were very successful in the UK. 'I did a lot of different jobs for the Fame show,' said Landers. 'I was a publisher, road manager, tech guy, and gofer. Working on Fame was like Donald Trump's The Apprentice come to life!  I think star Debbie Allen fired me about 5 times!'
Landers then found an artist he became very excited about, who would become a main focus of his career for the next, several years. 'Kathleen Carey (a publisher at Warner-Chappell Music) played me some songs by Peter Kingsbery, a writer she really liked,' explained Landers. 'I fell in love with his music, and I signed him to my publishing company (in affiliation with The Entertainment Company). Peter soon formed the group, Cock Robin. It took us about two years, but in 1984 Cock Robin was signed to a label deal with Columbia Records by A&R VP Ron Oberman.'
By default, he ended up becoming the group's manager, and traveled with them extensively for two years on the road, traveling on the bus across country and many trips to Europe. Although Cock Robin never broke big in the U.S., they became very successful in France, Germany and Holland, headlining arena concerts and selling several million records.
In 1986, Landers decided to return to A&R, and he accepted the position of Director, A&R & Soundtracks, at Columbia Records, working fulltime with VP Ron Oberman. 'I had a lot of support from Ron, and we managed to have quite a bit of success,' I found a rock band that Ron signed called Warrant, and their first album went platinum. Also, I eventually became the A&R person for Barbra Streisand. The first Barbra album I A&R-ed was her Back To Broadway album, which went to number one.'
Columbia President Don Ienner asked Landers to move to NY and become VP of A&R. 'Once I moved to New York, I worked closely with Donnie on such album projects as Neil Diamond, Barbra, and James Taylor. I also became immersed in the world of R&B, signing Peabo Bryson with Donnie. Through an old friendship with Chris Montan (President of Music at Walt Disney Pictures), I was able to get Peabo on the Disney soundtracks for Beauty And The Beast and Aladdin, singing the duet hits 'Beauty And The Beast' (with Celine Dion) and 'A Whole New World' (with Regina Belle).' Both songs became worldwide #1 hits, and won Oscar and Grammy Awards. Landers also A&R-ed Bryson's platinum album, Can You Stop The Rain, and Regina Belle's gold album, Passion.
After five years at Columbia, Landers accepted an offer to reunite with Koppelman & Bandier (now Chairmen of EMI Music), and become Senior VP of A&R at EMI Records. Landers was also given the rare freedom to continue working as executive producer for several Columbia artists, including Streisand, Julio Iglesias and Neil Diamond.
'My EMI job was as a multi-task A&R man for any projects that Charles (Koppelman) wanted to put me on,' explained Landers. 'One of the most thrilling projects, was to work with Charles, Phil Ramone and Don Rubin on Frank Sinatra's final studio album, Duets (which was released in 1993).' The album was a worldwide, multi-platinum success.
Following his years at EMI in New York, Landers decided to move back to Los Angeles. He met Bob Cavallo (Chairman of Disney's Buena Vista Music Group) for a possible position at the new music department he was building for Disney. In 2000, Landers became Sr. VP of A&R at Walt Disney Records, where he continues to work. 'Disney has afforded me the wonderful opportunity to work across all entertainment areas, including soundtracks, teen music, kids music, Broadway cast albums, TV soundtracks'even theme park music!' said Landers. 'I've been fortunate to collaborate with many talented people, especially Bob, Chris Montan and Mitchell Leib (head of Disney motion picture soundtracks). A short list of the projects we've worked on together include Remember The Titans, Princess Diaries, Finding Nemo, Monsters Inc., the Lizzie McGuire Movie and TV series, the That's So Raven TV show, plus the Hilary Duff album, the Aida Broadway cast album, Radio Disney compilation albums, and music for the Disney Channel shows.'
In addition to his many Disney projects, Landers occasionally works on prestigious projects by Streisand, Groban, Barry Manilow and others.  In 2003, he was executive producer of Bette Midler's acclaimed gold album, Bette Midler Sings The Rosemary Clooney Songbook.
The breadth and diversity of these many projects is perhaps Landers' most impressive attribute. He has demonstrated the ability to create hits and memorable albums across practically every music genre. 'It may sound like a stretch to work with Barbra Streisand, Bette Midler, Josh Groban and Hilary Duff all at the same time,' said Landers. 'But the fact is, it's a similar A&R approach for each artist. Which is, to help these artists to articulate their dreams, either by helping them find the right song, the right arrangers, producers, songwriting collaborators, producers and mixers. The same elements, which make a good song for Josh Groban, are essentially the same as a hit single for Hilary Duff.  Like everyone, I seek originality in the song concepts, a wonderful lyric turn-of phrase, surprising melodies, compelling rhythms and time signatures, which come to life in the hands of the right artist.'
'I hope to keep on doing this for as many years as I can,' he said. 'I'm just having a great time. At the risk of sounding too sappy, it's just a fantastic privilege to work in the company of talented and creative people.'
Dale Kawashima is on Google+