Great Success Story: Kevin Kadish Co-Writes and Produces Meghan Trainor's Big Hits, "All About That Bass" and "Lips Are Movin'"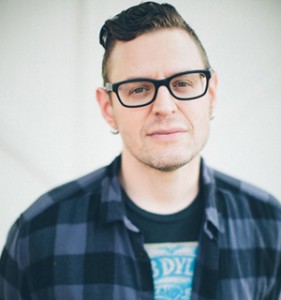 Nashville-based writer/producer/musician Kevin Kadish has been a successful music professional for the past two decades. He's co-written chart singles with Jason Mraz and Stacie Orrico, and he's written songs and/or worked with many top artists such as Miley Cyrus, Meat Loaf, Willie Nelson, Sheryl Crow, Steve Perry, Taylor Hicks, Kris Allen and Nikki Sixx (of Motley Crue). He's also developed several artists and helped them land record label deals, and he's been nominated for a Grammy award.
However, Kadish has recently skyrocketed to a whole new level of music success. He is the co-writer and producer of Meghan Trainor's smash hit "All About That Bass," which has become the biggest hit single in the world this year. The single was recently #1 on the Billboard Hot 100 chart for eight consecutive weeks, and has reached #1 in many other countries including the United Kingdom, Australia, Canada, Denmark, Germany, Iceland, Mexico, New Zealand, Switzerland and Croatia. It also reached #2 in the Netherlands, Spain, Israel, South Africa, Norway and Poland. Notably, the video for "All About That Bass" now has over 220 million views on YouTube.
In addition, Kadish has co-written & produced Trainor's new single, "Lips Are Movin," and he co-wrote & produced eight songs on her upcoming album, Title, which will be released on Epic Records in January (2015).
Kadish, who is 42, is originally from Baltimore, MD, and he started out as a singer/songwriter who fronted a band. He signed an artist development deal with Republic Records when he was 26, but when that didn't work out, he eventually decided to pursue a career as a writer/producer. He lived and worked in Los Angeles and New York City for a few years, before he moved to Nashville and married his wife, Brandon Jane, who is an artist based in Nashville.
Two of Kadish's earlier successes were his collaborations with singer/songwriter Jason Mraz and pop artist Stacie Orrico. With Mraz, he co-wrote & produced two key singles ("Wordplay" and "Geek in the Pink") for Mraz's 2005 album, Mr. A-Z. Kadish's work on this album secured him a Grammy nomination for Best Engineered Album. With Orrico, he co-wrote the singles "Stuck" and "(There's Gotta Be) More to Life" for her 2003 album, Stacie Orrico.
Notably, Kadish has recently signed a publishing administration deal with Sony/ATV Music.
We are pleased to do this Q&A interview with Kevin Kadish. He tells how he got started in the music business, and discusses his career which spans two decades. He also talks in-depth about his recent work with Meghan Trainor, including how he wrote "All About That Bass" with her.
DK: How did you get started in the music business?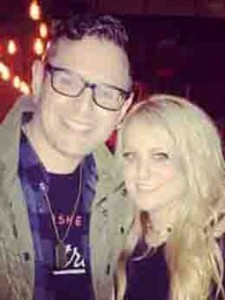 Kadish: I'm originally from Baltimore. After high school, I went to the Berklee College of Music on a scholarship, and I was a film scoring major. I also attended the University of Maryland.
DK: What was one of your early breaks in the music business?
Kadish: When I was 26, I signed a development deal with Republic Records in New York, working with (execs) Monte & Avery Lipman. I was a solo artist, and they put me in the studio with producer Steve Addabbo (who's known for working with Suzanne Vega and Shawn Colvin). It didn't work out—there was a big merger with Seagram's and many artists were dropped.
I then fronted a band called Stereolife in Baltimore. We had a showcase in New York, and I met someone who worked with (producer/label exec) Matt Serletic. Then they flew me to Atlanta to meet Matt. I wasn't offered an artist deal, but Matt offered me a deal as a staff songwriter. Soon after, Matt's label Melisma Records (which partnered with Arista Records) moved to Los Angeles, so Matt told me, "We're moving to L.A." This was in 2000.
DK: What happened when you moved to Los Angeles?
Kadish: Things got off to a great start. Matt was producing a Willie Nelson duets album (called The Great Divide), and I got two cuts in my first week in L.A.! They liked two of the songs I wrote with Matt: "Be There For You" (recorded by Willie Nelson & Sheryl Crow) and "Don't Fade Away" (Nelson & Brian McKnight).
DK: Which other artists did you work with?
Kadish: I started writing a bunch. I met an artist named Lucy Woodward, and we wrote the song "Dumb Girls" which helped her get a label deal with Atlantic Records. There's a cool story about how Lucy signed with Atlantic, and we got to meet (legendary CEO) Ahmet Ertegun. We started playing songs for Ron Shapiro (Co-President of Atlantic), and Ron brought in about 15 people to hear us. Ron then said, "Play that 'Dumb Girls' song again." Then a little later they called us back in—they wanted us to play for Ahmet Ertegun! We went upstairs and played "Dumb Girls" for Ahmet, which was a thrill. Later that night, Lucy signed with Atlantic Records and "Dumb Girls" became the first single.
Lucy and I also wrote a song called "(There's Gotta Be) More to Life" which ended up being recorded by Stacie Orrico.
DK: What happened next?
Kadish: Matt (Serletic) left his deal with Arista, to become CEO of Virgin Records. I then moved to New York along with Matt's company. I lived in New York for three years.
DK: Was it during this time that you collaborated with Jason Mraz?

Here's the video of Meghan Trainor's smash hit, "All About That
Bass," which was co-written & produced by Kevin Kadish.
Kadish: Yes. I was working with (singer/songwriter) Bif Naked in Vancouver. Then I got a call from (A&R exec) Josh Deutsch, who had signed Jason to Atlantic Records. He asked if I could fly to San Diego to work with Jason. I said sure—I spent three days in San Diego and we wrote two hits ("Wordplay" and "Geek in the Pink"). Jason is a great songwriter.
DK: At what point did you decide to move to Nashville?
Kadish: While I was working at Virgin, I was in Nashville for a writing camp for (country artist) Hope Partlow, who was signed to Virgin. I met [my future wife] Brandon Jane, who's a country artist. She's in a duo called Coldwater Jane (with her sister, Leah Crutchfield). We got married and I moved to Nashville to be with her. This was at the end of 2005.
DK: Who are some of the artists you've worked with in Nashville?
Kadish: I've worked with Canaan Smith, who's a fantastic writer & artist who's signed to Universal Nashville Records. I also work with (hit writer/producers) Wayne Kirkpatrick and Paul Overstreet. Wayne and I wrote with Michelle Branch for her solo country album. Also, Brandon Jane and I co-wrote a song called "Two More Lonely People" which was cut by Miley Cyrus for her Can't Be Tamed album. And I'm excited to be working with a rock band called New Medicine. Their lead singer Jake Scherer is an incredible talent.
DK: Let's talk about "All About That Bass." When did you first meet Meghan Trainor?
Kadish: I first met Meghan in June 2013. Her publisher Carla Wallace (co-owner of Big Yellow Dog Music) referred me to her. Carla suggested that I write with her—at the time she was just a young 19-year-old songwriter, and it wasn't certain she was going to be an artist. I heard her songs, and I really liked her voice. So we booked a writing session.
Meghan came to my studio. We met and talked for a long time, and we ended up realizing that we both loved '50s music. Then I heard her sing, and I said, "You need to be the artist…I don't want to write any songs that aren't for you to sing."
Then I pulled out my list of possible song titles which I keep for writing appointments. Every time a lyric idea or concept pops in my head, I just write it down for possible use in the future. I read off some titles, and Meghan really liked the title "All About That Bass."
Anyway, we started jamming. I put up a drum beat, which is actually the one that's still in the song today. She started singing "I'm all about that bass, 'bout the bass, no treble." I mean it was pretty organic.
DK: Did you write more of the music, with Meghan writing most of the lyrics?
Kadish: We wrote the song together, both lyrically and melodically. We did equal amounts. We were just having fun trying to write a song….we were both throwing out funny lines. We finished writing the song in just a couple hours. I recorded the demo and she sang the vocals.

Here's the video (audio version) of Meghan Trainor's new single
"Lips Are Movin," co-written & produced by Kevin Kadish.
DK: What instruments did you play on "All About That Bass"?
Kadish: I played guitar and programmed the drums. I also programmed the upright bass sample which I played on the keyboard. My friend Dave Baron played piano and baritone sax.
DK: I really like how the song blends '50s sounds with a hip-hop attitude. It sounds very fresh and unique.
Kadish: It was part of the concept to have the hip-hop element. Meghan likes to rap and she did a great job with it. I'd say the overall style is '50s doo wop meets hip-hop.
DK: When you had recorded the song, did you think the song would be a hit?
Kadish: We liked "Bass" and we thought it was really good—it was different. We weren't trying to write a hit. I wrote it for Meghan as an artist. I wasn't writing it to pitch to other artists. I said to Meghan, "You need to be an artist…you need to do this now." I think some people were discouraging her from being an artist, but I always wanted her to be an artist.
DK: When was "Bass" released as a single?
Kadish: It was released in June (2014). Epic made a great music video (directed by Fatima Robinson) and it went viral. The song broke because of the video—the single did not break at radio right away. Radio had to play catch up.
DK: Now that "Bass" has been a smash hit in the U.S. and internationally, how does it feel?
Kadish: I feel super blessed…so blessed to have this kind of success at this point of my career. People in the music business tend to like the hot young kid, not an older guy like me.
I think it's a big win in a couple ways. It's a win for older songwriters—it shows that older writers can still be relevant and write hit songs. I also think it's a win for Nashville—it shows that a big hit can be created in Nashville which isn't a country song.
DK: I read that you co-wrote & produced Meghan's new single, "Lips Are Movin," and you co-wrote & produced eight songs on her upcoming album. Did you have to rush to record the new album when "Bass" became a hit?
Kadish: Actually, we started the album earlier, because even before "Bass" was released, Epic Records said they wanted Meghan to record a whole album. So Meghan and I had some time to write & record the album. We also brought back Dave Baron to play the keys on most of the records, and he did the string arrangements.
DK: How did you write the new single, "Lips Are Movin"?
Kadish: We had a free day and we wrote the song right away, in about eight minutes! We were inspired. The lyric theme is about something real that Meghan was dealing with. I had this track and she said she wanted to write to it. When we finished it, we played it for Epic Records, and (CEO) L.A. Reid said "Lips Are Movin" would be the next single.
DK: As you reflect on this incredible success, what are your thoughts now?
Kadish: The music business is tough—it's a business of feast or famine. I'm just glad we get to feast for a little bit. Over the years I've had my ups and downs.
I also wanted to say that I've couldn't have done anything without my wife, Brandon Jane. She has been the sole supporter of me. She put her career on hold for me. We've celebrated our 10-year anniversary, and we have a two-year-old daughter. Having a family keeps me grounded.
Dale Kawashima is on Google+