Kelly Paige's "If I Were You" Name June "Best Song Of The Month"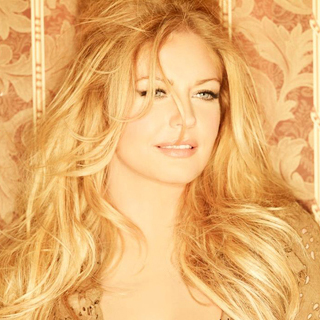 Kelly Paige, a pop singer/songwriter based in New York City, has won the SongwriterUniverse "Best Song Of The Month" Contest for June, for her song "If I Were You." This song was originally recorded as a demo in 2011, but it has remained one of Paige's most popular songs. She is currently recording a new EP, which will be released later this year.
"If I Were You" is an appealing midtempo tune which has some pop. country and rock elements. It starts out with an acoustic guitar track, and then the arrangement gradually builds with the addition of electric guitar and other instruments. The song has an appealing melody, which lifts nicely into a higher range in the chorus. This recording provides a fine showcase for Paige's clear, expressive vocal performance. "If I Were You" was produced by Todd Lombardo, at his studio in Nashville.
Paige was born in Greenville, SC, but she lived in several cities with her parents, who are originally from South Africa. She started to play guitar at age 13, and soon after she began to write songs. Paige attended high school in Kansas, and she performed live with the John Joiner Band, which is a popular local group. Interestingly, she also competed in rodeos and was a state champion in the cutting equestrian event.
After high school, Paige attended Belmont University in Nashville, TN, where she majored in philosophy. She also played many live gigs during this period, as many as four times a week. In the summer before her senior year, Paige traveled to London, and she decided to move there for a year, to form a band and release a single (called "Hurt Like Me") on an indie label.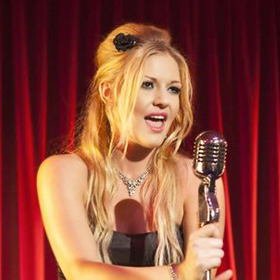 After a year in London, Paige moved to Los Angeles when she had the opportunity to be represented by Irving Azoff's company, Front Line Management. She returned to Nashville during this period to record for a new label project, but unfortunately this project was not released.
In the fall of 2013, Paige was approached by producer JP Rende of New York, who invited her to work with him. Rende is executive producer for a label called Metric Records. Paige and Rende enjoyed working together, so this summer (2015) they will be working on her new EP, which will be released at the end of this summer or early fall. Also as it turns out, Paige has loved living in New York City, so she decided to move there. "I'm very happy living in New York, and I'm looking forward this summer to working with JP Rende on my new EP," said Paige.
In addition to recording, Paige has been performing solo gigs in New York, and she's taking a class on music production. "I want to learn more about the production end, and I want to do more writing, including writing songs for other artists," she said.
Top Five Songs Of The Month
Here are the Top Five Songs which were submitted for this month's contest, with the songwriter credits, plus their e-mail and website links. You can listen to the winning songs by clicking the music players below.
"Best Song Of The Month" Winner
Song Title:
"If I Were You"
Written by:
Kelly Paige of New York City.
More Best Songs Of The Month
To enter the next "Best Song Of The Month" Contest (the deadline is the last day of each month), please
Click Here