Kayla Cariaga's "Stars Around" Named November "Best Song Of The Month"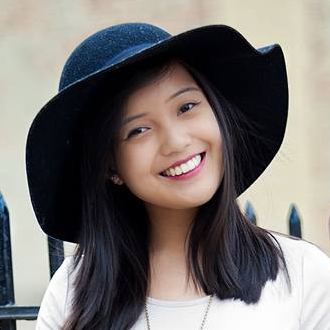 Kayla Cariaga, a young, pop/alternative singer/songwriter based in Monroe, New York, has won the SongwriterUniverse "Best Song Of The Month" Contest for November, for her song "Stars Around." This song has been released as a single, and will be included on Cariaga's next EP, which she will release independently in 2018.
"Stars Around" is a graceful, melodic song that is pleasant to listen to. The song starts off with just acoustic guitar and piano, and then gradually builds into a full arrangement. "Stars Around" provides a fine showcase for Cariaga's appealing, expressive vocal performance. This recording was expertly produced by Ryoji Hata, a New York-based producer/engineer who works with Sony Japan.
Cariaga (who is 17) was born in Rockland County, NY, and she grew up in the town of Monroe. She took voice lessons and learned to play guitar at an early age, and she wrote her first song when she was 12. By age 14, Cariaga began to perform live at local cafes and venues. She's been inspired by listening to such favorite artists as Christina Perri, Sara Bareilles and Kina Grannis.
In 2015, Cariaga released her first EP, called Memories, which included the key cuts "Memories" and "Lost." Since then, she has continued her writing and performing, and she has co-written with hit writer/producers the Jackie Boyz (who have worked with Justin Bieber and Jason Derulo), and she's collaborated with renowned musician Richie Cannata (former saxophonist with Billy Joel) on a song called "Rule the World."

Here's the video of Kayla Cariaga's song, "Stars Around."
It was also in 2015 that Cariaga wrote "Stars Around." She explains what inspired her to write this song: "I wrote 'Stars Around' when I was in a long-term relationship with this boy. He made me feel so special, that I wanted to tell him how I felt. [I found] that it was easier to express what I felt through this song."
Cariaga subsequently recorded "Stars Around" with producer Ryoji Hata, and she is working on new songs for her next EP. Notably, she filmed a good video of "Stars Around," which was directed by Carlo Marasigan and has 60,000 views so far on YouTube.
In addition, Cariaga continues to perform live shows as a solo singer/songwriter. She has played shows in New York, Pennsylvania, New Jersey, Ohio and Texas, and she's also performed at festivals.
Top Five Songs Of The Month
Here are the Top Five Songs which were submitted for this month's contest, with the songwriter credits, plus their e-mail and website links. You can listen to the winning songs by clicking the music players below.
"Best Song Of The Month" Winner
Song Title:
"Stars Around"
Written by:
Kayla Cariaga of Monroe, New York. Performed by Kayla Cariaga.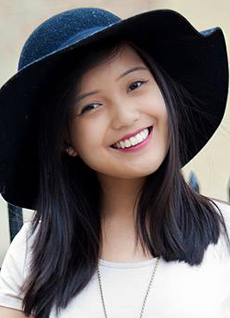 More Best Songs Of The Month