Katie Stump's "Minnesota" Named April "Best Song Of The Month"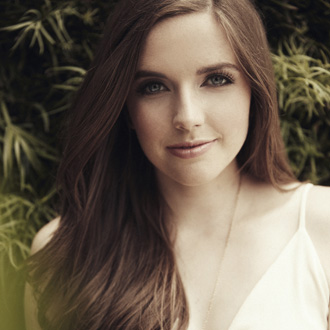 Katie Stump, a pop/folk/country singer/songwriter based in Los Angeles, CA, has won the SongwriterUniverse "Best Song Of The Month" Contest for April, for her song "Minnesota." This song is included on her 5-song EP called Feels Like Home, which she released independently last September (2015).
"Minnesota" is a graceful, pop/folk ballad which provides an impressive showcase for Stump's expressive vocal performance and her songwriting ability. The song starts off intimately with just lead vocals, acoustic guitar and piano, and then builds into a fuller sound, with strings and drums added. The arrangement nicely accentuates the emotional lyric story, about a couple who is temporarily separated, with one person living in Los Angeles and the other in Minnesota. This recording was expertly produced by Mikal Blue, a well-known producer & writer who has worked with Colbie Caillat, OneRepublic, Jason Mraz and other artists.
Stump, who is 22, was born and raised in Fullerton, CA (in Orange County), where she began writing songs and playing guitar at a young age. She also plays piano, mandolin and percussion. Stump was inspired by listening to such favorite artists as Colbie Caillat, John Mayer, James Taylor and Taylor Swift.
During high school, Stump wrote & recorded her first album, called Natural. She worked on the project with Cory Gonzalez, a producer/engineer & studio owner. "Cory was my first mentor—he helped me become serious about music," recalled Stump. "Two years later, I recorded another album with him, called Puzzle Pieces."
For college, Stump decided to attend USC (University of Southern California), where she's currently completing her senior year and getting a B.A. Degree in the school's Popular Music Program. It was at USC that she became friends with two students who now play in her band, Devon Eisenbarger (guitar) and Leila Milki (piano).

Here's a video of Katie Stump performing her song,
"Minnesota."
It was during this past year that Stump worked with producer Mikal Blue on her recent EP, Feels Like Home. "I connected with Mikal through a friend," she explained. "He invited me to his studio and I met with him—it was an amazing experience. He was so creatively supportive, and he really challenged me in the studio."
Currently, Stump has been promoting her EP, and she's filmed a video of "Minnesota." She has also been performing live shows, either with her band, or playing solo gigs. In addition, Stump has taken trips to Nashville to collaborate and network. She co-wrote two of her favorite songs on her EP with Nashville writer/producer Jason Afable.
Top Five Songs Of The Month
Here are the Top Five Songs which were submitted for this month's contest, with the songwriter credits, plus their e-mail and website links. You can listen to the winning songs by clicking the music players below.
"Best Song Of The Month" Winner
Song Title:
"Minnesota"
Written by:
Katie Stump of Los Angeles, CA. Performed by Katie Stump.
More Best Songs Of The Month