Julia McDonald's "No Good For Me" Named November "Best Song Of The Month"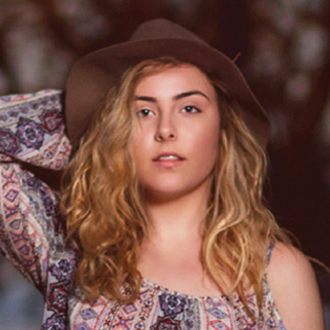 Julia McDonald, a promising pop singer/songwriter based in Orlando, FL, has won the SongwriterUniverse "Best Song Of The Month" Contest for November, for her song "No Good For Me." This song is included on her debut EP called Gravity, which she released independently in May (2016).
"No Good For Me" is a contemporary pop song which sounds ready for radio airplay. The song starts off with a piano intro, and then kicks into a full-band arrangement in the chorus. The verses and choruses are well crafted, and the song has a distinctive bridge section which sustains the song's momentum. Notably, a key highlight of this cut is McDonald's strong vocal performance, which has a rich, charismatic quality to it. "No Good For Me" was expertly produced by Brooks Daniel Paschal, and Tavie Basarich played all the instruments on this recording.
McDonald, who is just 18, was born and raised in Orlando. She plays guitar, and she started to sing and perform live at a young age. McDonald has been inspired by listening to such favorite artists as Amy Winehouse and Pink, and she admires the songwriting skill of Ed Sheeran and Twenty One Pilots. When she was in the eighth grade, she began working with a voice teacher, who encouraged her to enter competitions. She also started recording at a local studio. In addition, she and her mother (who is her manager) began researching the music industry.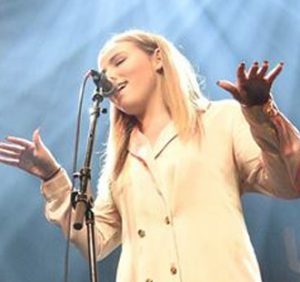 Impressively, McDonald wrote all the songs on her Gravity EP by herself. She explains what her song "No Good For Me" is about: "I was dating a boy [and it wasn't working out]. I decided to let him go because I deserved better than this. This song is a self-love anthem." Other key cuts on her Gravity EP are "Games" and "Something To Talk About."
This fall, McDonald has begun working in the studio with Kevin De Clue, a Los Angeles-based artist/writer/producer who has written or produced songs for Hilary Duff, Robyn and other artists. They have recorded two singles (one which is called "The Best Thing") which will be released in Spring 2017.
Currently, McDonald has also been promoting her EP, which has received college radio airplay. She has also played clubs in Orlando such as the House Of Blues and The Social. McDonald is planning a concert tour of the East Coast in Spring 2017.
"My goal is to be sustainable off of my music, and to do it as a career," she said. "With my music, I want to express a positive message. Things may seem miserable at times, but it's not the end of the world. There's a positive way [to move forward]."
Top Five Songs Of The Month
Here are the Top Five Songs which were submitted for this month's contest, with the songwriter credits, plus their e-mail and website links. You can listen to the winning songs by clicking the music players below.
"Best Song Of The Month" Winner
Song Title:
"No Good For Me"
Written by:
Julia McDonald of Orlando, FL. Performed by Julia McDonald.
More Best Songs Of The Month