Grammy-Winning Songwriter Josh Kear Talks About Writing Hit Songs For Carrie Underwood And Lady Antebellum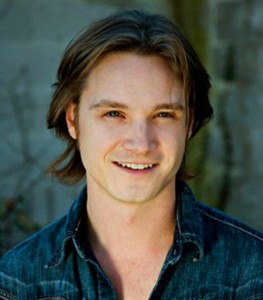 Music City tunesmith Josh Kear may need to add another mantle for all the trophies he has picked up the last few years. This year he won the Grammy for Best Country Song of the Year for co-writing "Blown Away" by Carrie Underwood. He had already won another Grammy for Underwood's "Before He Cheats." That tune became the ASCAP 2007 Song of the Year and was the first country song to reach double platinum status for digital downloads.
At the 2012 Grammy Awards Kear had a hand in writing Lady Antebellum's hit, "Need You Now, " which won Best Country Song of the Year and Best Song of the Year at the Grammy Awards. As a staff writer for Big Yellow Dog Music, the 37-year-old songwriter had six singles climbing the country chart last year including Gloriana's "(Kissed You) Good Night," Lady Antebellum's "Dancing Away With My Heart," Luke Bryan's two-week chart-topper "Drunk on You," Underwood's "Blown Away" and "Two Black Cadillacs," and Darius Rucker's "True Believers."
In this new interview with SongwriterUniverse, Kear talks about how he began breaking into Nashville's music scene, the pros of collaboration, living in a "singles" world, and shares the story behind two of his smash hits.
BC: How has your success changed the way you're perceived in the business? Do more artists seek you out?
Kear: Success certainly seems to open up more doors'and then it's all about what you do when you walk through them. Otherwise, those doors can close pretty quickly.
BC: One of your songwriting collaborators is Chris Thompson. The two of you obviously work together quite well. What does each one of you bring to the table? How did you meet, and how long have you worked together?
Kear: I'd have to say Chris Tompkins is the most naturally gifted songwriter I've had the opportunity to work with over the years. Besides being a wonderful collaborator, he's also a very close and old friend. We've been working together for 11-12 years now. We met through a mutual friend in the publishing business, Dan Hodges. Dan was instrumental in getting both Chris and me our first publishing deals.
BC: It seems like many times you co-write with others. Do you prefer that to writing solo? What are the pros and cons of each?
Kear: I wrote a lot more songs by myself early in my career, and then I realized how much I could learn from all these talented people. I work hard at both lyrics and music, but I'm fortunate to be able to hang out and work with people whose particular strengths compliment my own.
BC: Are you more of a melody or lyric writer or does it go hand-in-hand for you?
Kear: I usually start with a lyrical idea first, but there are exceptions. 'Blown Away' started with the music first.
BC: When did you start writing songs?
Kear: I wrote my first song when I was 13. I didn't play an instrument (other than trumpet), so I was just writing words and singing melodies into a tape recorder (I know, I'm dating myself here).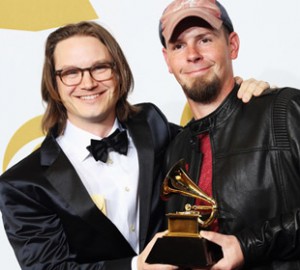 BC: When did you realize you had a special gift for writing?
Kear: I think I realized I loved it right away. I never really stopped doing it, and that's been 25 years ago now.
BC: How did you get your first songs heard? What did you do to get the ball rolling with your songwriting career?
Kear: I was a student at Middle Tennessee State University, and a few of my music business professors took an interest in me and my work. They were kind enough to make some phone calls and set up some meetings. I did a bit of writing on Music Row my sophomore year of college, got discouraged, and didn't go back and try again until my senior year. Dan Hodges was working at BMG in the tape room back then, and he took an interest in my songs and introduced me to Henry Hurt, who was just stepping down from running BMG Nashville. Henry signed me to his new side venture with BMG right before I graduated.
BC: What was the first song you landed with an artist, and what was your first single on the charts?
Kear: My first recording was on Daryle Singletary in 1998. My first charting songs were 'Bama Breeze' by Jimmy Buffett and 'How They Do It In Dixie' by Hank Williams, Jr. My first real hit was 'Before He Cheats' by Carrie Underwood. All three of those were in 2006.
BC: Inspiration comes from a variety of sources. What gets your creativity juices flowing?
Kear: Not even sure where to start answering that one. Anywhere and everywhere.
BC: Do you write any of your songs with a particular artist in mind? If you're writing with an artist, how do you approach the songwriting session?
Kear: I occasionally aim a song at a particular artist, but I usually miss when I do that. Sometimes I end up hitting another artist which is fine with me. I don't usually handle the actual writing session much differently than any other writing session. But I do try to put a bit more time into being prepared for a particular artist by gathering ideas and making sure I really know their body of work. You can't help someone get where they're going, if you don't know where they've been. Guess that's the history major in me coming out.
BC: Are you able to tell when a song is working well? If a song isn't working, do you chuck the idea, recycle it to use as a starting point later or keep tweaking until the song does work?
Kear: I know when something feels right to me. It's instinct now at this point. It's also one of the reasons you need to work with co-writers you trust. You're going to have to trust their instincts as well.
BC: How has the songwriting part of the music business changed the last several years?
Kear: We are now a singles business. It's like it's back in1955, and we're selling 45's again. I love the album concept, but the reality of things are that the way people listen now is different. Our audience is much more apt to listen to single songs by multiple artists than to give an hour of time to one artist. Declining album sales, theft of intellectual property and unfair digital rights compensation for songwriters are going to make it more difficult for publishers to stick with new writers long enough for them to develop. It took me ten years of publishing deals and constantly experimenting to find myself as a writer. I worry that young writers will be so focused just on learning to write for the radio that it will keep some of them from fully developing every aspect of their talent. There is such a thing as commercial art, but it takes a lot of time to find that part of yourself'at least it did for me.
BC: When you look back over the songs you've written, which songs are you most proud of?
Kear: I guess I'm really pleased with what for me have become the big three: 'Before He Cheats,' 'Need You Now' and 'Blown Away.' But one of my favorites is a song called 'Forever Seventeen.' That song has a lot of meaning for me personally. It's not my most commercial song, but it's a nice reminder to me of creating for the sake of creating.
BC: How did you write "Need You Now" with Lady Antebellum?
Kear: 'Need You Now' was really just a first line and a couple of chords when Charles Kelley (of Lady Antebellum) pulled the idea out in my first writing session with the group. We had already written one other song that morning, and I thought they would pack up and leave. Instead Charles played us what he had, and we wrote 'Need You Now' in a just a couple of hours. My publisher, Carla Wallace at Big Yellow Dog, asked me how the day had gone, and I told her that we had written a good uptempo first, and that it might have a real shot at their record, but the second song was a bit dark and moody. I'm not sure I even turned in the work tape. I've made a nice career out of being wrong about my own songs. If I've learned anything, it's to create and get out of the way. I don't pretend to know what's a hit and what isn't. It's my job to make sure I write things I love and then let be whatever will be.
Bill Conger is a freelance writer for various publications including Bluegrass Unlimited, GACTV.com, Bluegrass Music Profiles and ParentLife. He can be reached at [email protected].He is also on Google+