Jon Nite Co-Writes Current Hits For Luke Bryan and Keith Urban, Plus Hits for Dierks Bentley, Tim McGraw and Jake Owen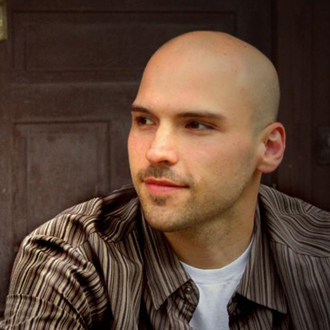 Hit country songwriter Jon Nite brings a wealth of living into a writing session. Married and with a one-year-old daughter while still in high school, Nite was just 18 when he moved from Amarillo, TX to Nashville, longing for a career in music. By the time the young, tenderfoot songwriter experienced his first professional co-writing session, he already was a veteran of reality.
"By the time I was 25, I had bought my first house," Nite remembers. "I had a career outside of music where I was trading securities for a bank in Franklin. I had worked as a plumber. I was able to watch my baby grow to where she was in school. It helped me so much before I ever even got into a place where I was writing at a professional level. I had seen a lot of life early on."
"There's just a bigger well of history to draw from," Nite explains. "I don't have to imagine as much."
Now, Nite has started to build a history of hits as a staff writer with Sony/ATV Music Nashville. He has co-written Dierks Bentley's "Tip It On Back," Tim McGraw's "Book of John," Jake Owens' "Beachin'," Keith Urban & Miranda Lambert's "We Were Us," and duo Thompson Square's "Glass." He's currently enjoying two singles he helped pen in the Billboard Top 25 with co-writer Ross Copperman: Keith Urban's "Break on Me" and Luke Bryan's "Strip It Down."
We are pleased to do a new interview with Jon Nite, about the story behind some of his hits, the uncomfortable transition into co-writing, and why he prefers to write more from the gut than the hook.
BC: When you packed your bags and left Amarillo for Nashville, were your aspirations to be an artist?
Jon Nite: I was a singer in high school—I did pretty well. I went to a bunch of competitions and won. We married when we were in high school and had a daughter when we were in high school.  For me, I was like…I have a family. I don't know if there's a way that I can even do this at all, but I told somebody I could be poor in Amarillo, Texas or I could be poor in Nashville and at least be close to something that potentially I could have a dream at. I figured if I started in Nashville, then maybe one day I could write songs. That was about the extent of it. I didn't really think ever about being an artist. All of this is amazing. From the first number one until now, it's just been gravy.
I didn't want to run a record label. I didn't want to be an artist. I didn't know that songwriting could be as profitable as it has become. I just knew that I really like the process of writing a song whether it takes five hours or it takes ten hours or 30 minutes. I like the high you get when you're done with your song, and you feel like…man, that's as good as we can make it.
BC: When did you get into songwriting?
Nite: I was about 15, and I had a buddy of mine. We did a lot of music together. We saw an ad on TV for a songwriting competition on CMT or something like that. There was a $500 prize. Obviously, I'm going to win that. He's [telling me] you can't write a song. He kind of dared me to. I sent it in. They liked it. All the critiques were relatively encouraging, like maybe you should move to Nashville. Some kind songwriter back in the '90s was listening to my horrible first song and giving me a pep talk. I just got hooked. I started writing as much as possible. I immediately thought this is going to be a hit, these first couple of songs.
BC: Most writers these days co-write. Do you ever fly solo too?
Nite:  I didn't really co-write at all until eight years after being in town. Currently, I co-write almost exclusively, very rarely alone.  I do find myself recording on my phone free-thought, free-form, half songs here and there.  Some turn into the bones which we flesh out in later co-writes. It is really neat to get several bodies in a room and bounce ideas off of them. It's less grueling. You laugh a lot while you're doing it and talk about your lives. It's so much easier for me to co-write. I can write alone. I'll do tracks at the house and make little beats. I do lyrics too. I could do it all by myself, but it's a lot more fun with other people involved. It helps me get out of my shell and do things that I wouldn't normally do lyrically and musically.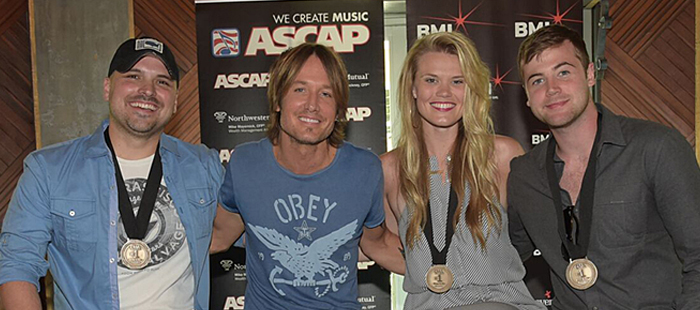 BC: Was it uncomfortable at first?
Nite: Oh, yeah! It was weird. A year or two into co-writing, I met Ross Copperman. The first song we wrote was such a personal intimate song. It was very weird to write that with somebody basically I had no knowledge of. I've just met the guy, and we're writing a super intense song. It turned out to be a good one, "Glass" for Thompson Square.
It is definitely a weird thing to be in a room and spill your guts in front of people. Also, it's kind of a good thing. Some of that tension sparks the creativity that probably wouldn't be there if you're sitting in your basement writing by yourself.
BC: How did "Glass" develop?
Nite:  We were playing guitar with this folk-inspired, pop-inspired, chord progression and he mumbled glass. I had a line that I really liked that kind of reminded me of that, and it became the first line of the song ("Tryin' to live and love/With a heart that can't be broken/Is like tryin' to see the light/With eyes that can't be opened"). It kind of unfolded like that. He was single and talking about things single guys go through, and I was talking about how it's kind of hard to be in a relationship for a long time and keep the back and forth of it. It worked out pretty good.
BC: What do you see as your strongest asset as a writer?
Nite: Trying to find concepts that really resonate with not just me but a broader selection of people. I find the little things in life that would make people stop and listen. The people I work with now are so talented that they could write a song about anything. I've been trying to focus on things that will impact and help steer the ship and mold the overall idea in the place where it will impact people.
BC:  What's a good example of that?
Nite:  The "Break on Me" song for Keith Urban. Ross (Copperman) and I were going through a multitude of feelings. He was talking about postpartum depression. They had just had babies. I was talking about that my wife and I wanted to have a baby and how those two different sides of the story—how hard it is when you're a mom and how hard it is when you want to be a mom, but you can't be a mom yet. I was talking about in the same kind of context about my daughter that's going off to college. I was trying to find something in the song that would convey all three of those different situations, the feeling of you can come lay your burdens down on me. When you need somebody, I'll be there. It took hours of talking to get to where it felt like we had something that would make a song that people would get from four different kinds of places.
BC:  I've read that you don't really like to write by hooks but more by emotions.
Nite:  A song like "Beachin'"—kind of a silly little ditty song—is trying to capture the magic of being down there at the beach. We were trying to paint a visual picture, a word movie, of what makes it so magical down there that you can't forget and you want to go back every summer. The angle on everything for me is trying to find why these parts of life are worth talking about.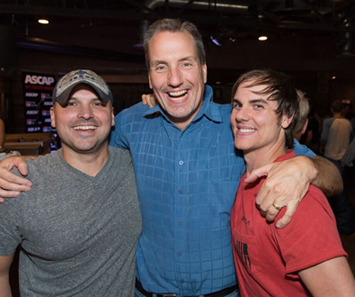 BC: When you're writing a song, do you have an idea of some of the artists that you think might be interested in the song?
Nite: When we got done with the song that Dierks Bentley ended up recording, we had all these grand visions of who was going to record it. It was the "Tip It On Back." We were so wrong with who we thought we would end up with the song. We thought maybe Blake Shelton will do it or maybe the Eli Young Band or Jason Aldean. Immediately, Dierks snatched it up and cut it maybe two weeks later. It's usually when I'm aiming at some target that another person will like it better than the people we thought we were writing it for.
A lot of times I'm just trying to write a great song. I stop thinking about who would cut it and think about, is this something that I love right now? Are people going to resonate with the emotional appeal behind it? Then, the rest of it kind of takes care of itself.
We just wrote a song ("If I Told You") that Darius Rucker just cut yesterday that is one of my favorite songs that I've written in several years. Probably, of all artists, I would never have said that Darius would cut it. But he gravitated to it because we were honest in the song. We wrote a song about something that felt important to us.
BC: What made this song one of your favorites?
Nite: It was with Ross Copperman and Shane McAnally. We said we're going to write something that feels like we need to get it out creatively. It's basically a song of questions. It's a song about being honest if you're in a relationship with a girl and at the beginning of it—it's been a long time since I've been at the beginning of a relationship—there's all this history that both people have to unleash on each other. We addressed that place in life when you're just finding this person that you might be with the rest of your life.  Questions about: Would you still love me if I told you I was jealous? If I told you that sometimes, I lose my faith. What would you think about that? At some point in time most people go through these little dilemmas.
BC: How have you seen yourself grow as a songwriter?
Nite: I think the vast majority of people who get to where they're writing every day hone in more on the craft and take a little more time on making sure every song is as tight as it can be lyrically and musically. That's one aspect of it. You get to spend the majority of the time on this art that you're creating.
The other thing is I've just learned so much from the people who have come before me and great writers that are assigned to me. Every day I feel like I'm in a room where the other person is probably smarter and more talented than me. I try to soak in as much of that and that helps me. I'll see tricks that they'll do and ways that they'll phrase things and lyrics that they'll kind of go for, and I'll try to keep that in the back of my head for the next day.
My publisher, Josh [Van Valkenburg, Senior Vice President of A & R Sony/ATV Music Nashville), was always on me, especially early on, about taking a second look. Virtually, every song that's had success has been a process where the first couple of hours we wrote it, and then we came back and fixed things here and there that didn't make sense lyrically or that needed a little work melodically to become more hooky. He's always been really good about making sure that I go back and take care of business and make sure that every song is as good as it possibly can be. Now, he doesn't [do that] as much because he's taught me how to self-manage and get the product to be as good as it possibly can be where every song can be top notch.
BC: You know what it's like when you're knocking on those doors as a struggling songwriter. What advice do you have for somebody to get started?
Nite: I had given up a couple of years into being here. I was at the place where I was literally writing one song a week for a Bible study I went to. They would do the Bible study and sing the song, and that was the extent of my desire to do anything. My wife got me involved with NSAI (National Songwriters Association International) and I went to one of the song camps where they were heavy on helping you craft your first batch of songs. I would definitely say if you have a weekend where you can spend going to NSAI, let them help you with early songs.
You have to move to town whether that's Nashville, London, or L..A. or New York. If you want to be a songwriter, you have to move to the music center because there's so many people who want it so badly, and they have already moved there.
The other thing is to find a tribe of people at the beginning in a bar like The Bluebird Café or one of these listening rooms where you can go find these people that are amazing and your level that start about the same time as you. That is going to be the people that you grow up with and graduate into music success with. That happens in every case. It's very important to find your tribe and feel like "I'm with you; you're my buddy." We're going to make it through the next five years, and hopefully, at the end of it, we'll have a successful career in music. But if we don't, we're still going to be buddies and we're going to live this little crazy dream we're doing.
Bill Conger is a freelance writer for various publications including Bluegrass Unlimited, GACTV.com, Bluegrass Music Profiles and ParentLife. He can be reached at [email protected].He is also on Google+