Jon Lind Talks About His Great Career, Writing Classic Hit Songs and Heading A&R for Hollywood Records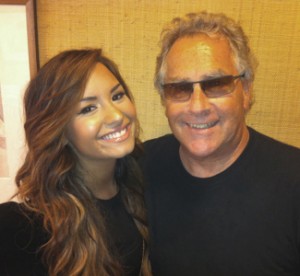 Update: Sadly, Jon Lind has passed away (in Jan. 2022) at the age of 73. He had a remarkable, unique career in two ways: (1) he was a top hit songwriter who co-wrote the number one hits "Boogie Wonderland (Earth Wind & Fire), "Crazy For You" (Madonna) and "Save The Best For Last" (Vanessa Williams). And (2) he was a highly successful A&R exec at Hollywood Records, working with Selena Gomez, Demi Lovato and the Jonas Brothers. He will be greatly missed. Please find below the extensive interview we did with him in 2012.
Based in Los Angeles, Jon Lind has had one of the most unique and notable careers in the music industry. He first established himself as a top hit songwriter, co-writing such classic hits as "Boogie Wonderland" (for Earth Wind & Fire), "Crazy For You" (#1 Pop for Madonna), and "Save The Best For Last" ( #1 Pop, AC & R&B for Vanessa Williams). Then in 1998, he made a huge career move, switching from songwriting to A&R, when he was hired to work in the A&R department at Hollywood Records. Since then, Lind has emerged as one of the top A&R execs in the industry, moving up at Hollywood to become Senior Vice President and Head of A&R.
As a songwriter, Lind first enjoyed success in the late 1970s, writing songs for Earth Wind & Fire, Ramsey Lewis, Deniece Williams, Atlantic Starr, Betty Wright and others. Then in the '80s, he wrote songs for Madonna, Cher, Cheap Trick, Aaron Neville, Mica Paris, The Emotions, Jennifer Holliday, Rick Astley and more for EW&F.  In the '90s, Lind had two hits with Vanessa Williams and he also had prestigious collaborations with Pete Townshend and Roger Daltrey of The Who.
As an A&R exec at Hollywood, Lind has been instrumental in the recording careers and chart successes of Miley Cyrus, the Jonas Brothers, Selena Gomez, Demi Lovato, and Jesse McCartney. As Head of A&R at Hollywood, he oversees an excellent A&R team which has signed such notable artists as Breaking Benjamin, the Plain White T's, Grace Potter & the Nocturnals, and Red Light King.
We are pleased to do this Q&A interview with Jon Lind. He discusses his entire career, from how he started out as a songwriter, the hits that he wrote, plus his impressive transition to A&R at Hollywood Records. He also offers advice for new songwriters and how they can develop their writing craft and have success in the music industry.
DK: How did you get started as a songwriter and musician?
Lind: I was born in Brooklyn and grew up in Oyster Bay, Long Island. I went to the Mannes College of Music in New York City, where I was a classical guitar major. I had already spent about six years being a folk music enthusiast and studying guitar. Growing up in the suburbs, I was inspired by the folk music of the early '60s, Peter, Paul & Mary, Joan Baez, Judy Collins, who popularized great songs written by Bob Dylan and Leonard Cohen. I also loved Richie Havens and Tim Hardin, and eventually went on to perform some of their great songs in clubs. At the same time, my guitar teacher was applying classical techniques to English folk music, like the Elizabethan songs of John Dowland.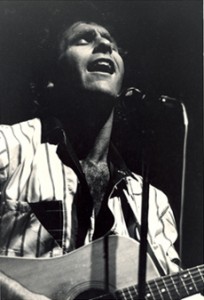 Between the age of 15 and 18, I performed in folk music clubs in New York City and Long Island and opened for such artists as Judy Collins and Tom Paxton. It was an incredible experience to perform and hang out with these great folk artists. I went to the Newport Folk Festival, and played at Gerdes Folk City club, where Bob Dylan used to play. I also performed with Harry Chapin, Dave Van Ronk, and Scott McKenzie!
While at Mannes, I formed a band called the Fifth Avenue Band. Our music was soulful, pop, song-driven music. That's when I met Bob Cavallo, who has played an enormous part in my music career and has been a close friend. At the time, he was managing the Lovin' Spoonful.
DK: Did Bob Cavallo become your manager, and did the Fifth Avenue Band get a record deal?
Lind: Yes he did; and the Fifth Avenue Band was signed by Mo Ostin to Warner Reprise Records in 1969.
DK: Were you the lead songwriter in the group?
Lind: I was one of four songwriters in the band and the lead singer. Our album was released'and flopped. But it was an awesome experience to be produced by Erik Jacobsen (producer of the Lovin' Spoonful, Tim Hardin and Norman Greenbaum). We  also worked with Zal Yanofsky of the Spoonful and toured with the great Laura Nyro. The band broke up in 1971.
DK: Which other bands were you in after that?
Lind: I was in two other bands. In 1973 I moved to San Francisco and started an acoustic trio called Howdy Moon. This group also featured Valerie Carter (a solo artist and prominent backup vocalist).  We signed with A&M Records and recorded our album in Los Angeles with Lowell George of Little Feat producing. Also playing on the album were Bill Payne and Richie Haywood of Little Feat, Van Dyke Parks, and Jeff  Porcaro and David Paich (who would later form Toto). Guess what?  The Howdy Moon album flopped as well. Looking back, I would say our material was way too eclectic, sort of Crosby, Stills & Nash meets Folk Songs of Bulgaria'..
My next group was White Horse (from 1976 to 1978), which signed with Capitol Records. There were three of us who wrote and sang: Kenny Altman (also a member of the Fifth Avenue Band), Billy Nicholls (an English singer/songwriter), and myself.  And, guess what?  White Horse flopped. However, one of Billy Nicholls beautiful songs on our record, 'Can't Stop Loving You',  has become a substantial copyright, having been recorded by Leo Sayer, Phil Collins and Keith Urban over the last 30 years.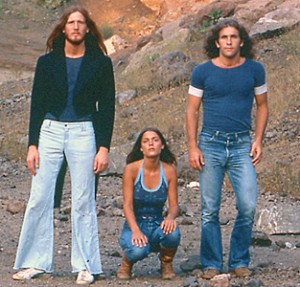 Overall, this was a 10-year-period where I dreamed of a career as a performing artist and pursued it non-stop. I was now married and we had our first child. I was bummed that things hadn't gone quite as I expected, so I solicited Bob Cavallo's advice about what to do next. It was 1978, and Bob was now managing Earth Wind & Fire, and they were beginning to blow up. Bob suggested that I consider a career as a songwriter for other artists. This notion took some getting used to, but'I moved to Los Angeles and began to collaborate, with my focus now being to write songs for other people.
DK: How did you hook up with Maurice White and Earth Wind & Fire?
Lind: I was in the waiting room in Bob Cavallo's office, strumming my guitar, playing a new 'fragment' of music I'd written. Maurice White popped his head in and said, "What is that?" He suggested I 'lay it down', and get it to him. I did so, and over the next three months and he turned it into "Sun Goddess."  With Maurice producing, "Sun Goddess" was recorded as a duet between jazz great Ramsey Lewis & Earth Wind & Fire, and was the title of Ramsey's new album. It charted on the R&B, pop and disco charts. Years later, a 'live' version of the song was included on Earth Wind & Fire's album, Gratitude.
The success with "Sun Goddess" led to Maurice and Bob offering me a publishing deal with their company Charleville Music. It was clear there would be an opportunity to get cuts with several artists that Maurice was working with, including Deniece Williams, the Emotions, as well as EW&F. At Charleville, I worked with a creative executive named Carole Childs who suggested I meet and write with Allee Willis. I had a lot of fun meeting Allee; she's a one-of-a-kind person, and a one-of-a-kind talent. The first song we wrote was called "Come To The Shadows," which we demoed. Then Maurice told me he was looking for a disco song for a group he was producing called Curtis The Brothers. I went to Allee's house, and in the midst of four hours of writing, eating and laughing, we wrote "Boogie Wonderland." Maurice loved it, and cut it on Curtis The Brothers. David Foster played piano on the track, with George Massenburg engineering. Curtis The Brothers sang it, but didn't quite seem to get the vibe of it. Maurice pulled me aside and asked how I liked it. Although the track was amazing, I said I wasn't sure about their vocals. He laughed, and assured me, "I think you got a hit." 24 hours later my phone rang and it's Maurice. He said, The Brothers hate the song and they don't want it on their album. The next day Maurice and Phillip Bailey put their amazing vocals on "Boogie Wonderland", and added the Emotions to sing new backgrounds. A month later, "Boogie Wonderland" was released as the first single from their album I AM, and the reaction was nuts. Wow, what a turn-around. My first high-profile hit.
DK: So how long did you write for Earth Wind & Fire and Charleville Music?
Lind: I was with Charleville Music for five years.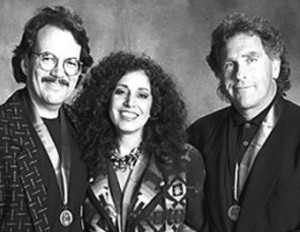 DK: Which company did you sign with after Charleville?
Lind: I signed with Warner Bros. Music in 1984. Early on, I wrote "Crazy For You" with John Bettis. We got a script for a movie called Vision Quest. We read the script, and John and I wrote the song in one long day. The movie studio fell in love with it and wanted a new artist named Madonna to record it, and perform it in the movie. John and I had no idea who she was! Phil Ramone produced it, but as it turned out, the release of Vision Quest was delayed for 58 weeks. The storyboard of the film was very similar to the first Karate Kid movie. Vision Quest was about wrestling instead of karate.
During this 58-week delay, Madonna released 'Holiday', 'Borderline', 'Lucky Star' and became the biggest artist in the world. She was on the cover of Time, Rolling Stone and Billboard. Then one night, I was in a restaurant. A friend saw me and came up to me enthusiastically and said, "Congratulations, I just heard 'Crazy For You' and it's Madonna's next single.' I found out from her that the song had been re-produced by Jellybean Benitez. This was one of those great moments where a songwriter realizes 'there is a God'. The song became Madonna's first #1 ballad.
DK: So how did it feel to have written two smash hits?
Lind: Although 'Boogie Wonderland' and 'Crazy For You' were hits, six years apart, I felt lucky to even have one. And in between, I was writing constantly and got cuts with Cher, Cheap Trick, Aaron Neville, and many others.
DK: Then what happened next?
Lind: I signed with Virgin Music America soon after they launched their U.S. operation. Virgin became the hot music publishing company that was having many hits and building momentum. Along with Allee Willis, Oliver Leiber and Ellen Shipley, I was one of the first American writers to sign with Virgin Music America. I was with them from 1988 to 1997, during which time they merged with EMI.
DK: Another big hit you had was "Save The Best For Last" for Vanessa Williams. How did this song become a hit?
Lind: I wrote this song with Phil Galdston and Wendy Waldman in 1991. Phil and I were in Los Angeles, and we wrote the melody and music. Phil decided to ask Wendy to help write the lyric with him. I loved their lyric. We demoed the song, keeping the production simple, with just electric piano, bass, synth strings, shaker and vocal by Wendy. Wendy's vocal was stunning. Ed Eckstine (then President of Mercury Records) heard the song and played it for Vanessa Williams, who loved it. Keith Thomas produced it, and we were thrilled with how gorgeous this record was. It was #1 for five weeks. A year later, Wendy, Phil and I wrote a song called "The Sweetest Days," which became the first single and title of Vanessa's follow-up album.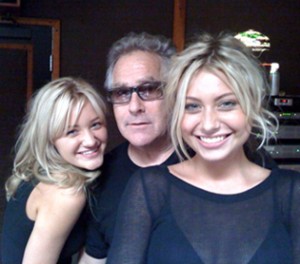 DK: I read that you've written songs with Pete Townshend of The Who. How did you hook up with him?
Lind: I lived a year in England with my family, 1990-91. My friend Billy Nicholls (from White Horse) introduced me to Pete, and Pete suggested an experiment: that Billy and I write the music to some of his already existing lyrics. We ended up collaborating on three songs, the first of which, "Uneasy Street", was later included on The Best of Pete Townshend.
Making The Transition To A&R
DK: At what point did you consider making the transition from songwriting to doing A&R?
Lind: It was around 1997 that I moved on from Virgin/EMI Publishing. My former manager and publisher, Bob Cavallo, had just become Chairman of the Buena Vista Music Group (Disney). He offered me an interesting deal: a Co-publishing deal with Seven Summits Music (part of Disney Music Publishing), which would be tied to a consultancy at Hollywood Records doing A&R. I accepted the offer.
At the time, Rob Cavallo (who is now Chairman of Warner Bros. Records and long-time producer of Green Day) was the Head of A&R. So, I was writing songs and attending A&R meetings. One of the groups that I helped Rob with was BBMak. They had a hit single called "Back Here." I co-wrote two songs for them, "The Ghost Of You And Me" (which became a single) and "I'm Not In Love." I was also an associate producer for their second album. The experience I had working with Rob was invaluable when it came to learning about A&R. Then in 2000, I was offered a contract by Hollywood to become a fulltime A&R exec.
DK: How did it feel to be focusing now on A&R instead of songwriting?
Lind: It felt like it was the next indicated step in my life, and an excellent opportunity.
DK: Who was the first artist you signed to Hollywood Records?
Lind: I signed a wonderful artist named Sheila Nicholls, a British singer/songwriter. We made two albums: Brief Strop and Wake. She was in the Tori Amos/Dido lane and her songwriting and singing were unique.
DK: You are known for having great success at Hollywood with young teen artists. Which teen act did you work with first?
Lind: Aly & AJ was the first teen act I worked with. They were young, ambitious songwriters, and their vocal harmonies were terrific. It was also compelling that they were sisters. Their first album, Into The Rush, was released in 2005 and sold 700,000 units.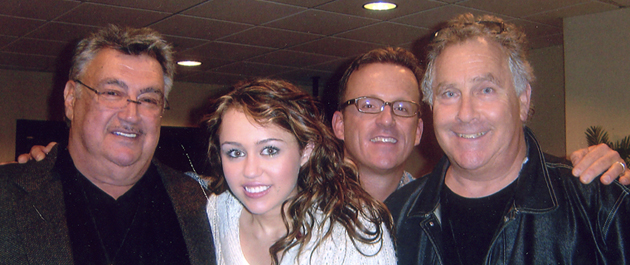 DK: You've had tremendous success working with Miley Cyrus. How did you first get started with her?
Lind: Miley was already a huge TV star after one season of playing the title role of Hannah Montana on the Disney Channel. The first Hannah Montana Soundtrack had gone triple platinum. My goal was to help Miley differentiate herself from Hannah Montana. Bob Cavallo decided to release a special two-CD set, called Hannah Montana 2/Meet Miley Cyrus (released in 2007).
The first CD featured 10 songs from the second season of Hannah Montana. The second CD Meet Miley Cyrus (which I A&R'd), featured 10 songs as Herself.
This double package worked out great. It sold over three million units and established Miley as a songwriter/artist in her own right. Miley co-wrote many of the songs on this album including a wonderful song about her grandfather, called "I Miss You," and her first mainstream hit, "See You Again" (co-written with Antonina Armato & Tim James).
Miley's follow-up album was called Breakout. "7 Things" (also written by Cyrus, Armato & James) was a hit. Her voice matured, becoming more powerful, and again she co-wrote many of the songs. You can hear the incredible progress on her second album.
DK: Miley has become a big touring artist; her Best Of Both Worlds tour and movie were very successful.
Lind: That Best Of Both Worlds Concert worked out great, with a movie, DVD, and live album. She would open the show as Hannah and performed songs from the TV show. Then the Jonas Brothers would perform a set, which was great exposure for them. Then Miley would come out as herself, and perform her own songs.
Miley then had two huge hits (in 2009): "The Climb" (from the Hannah Montana movie soundtrack) and "Party In The U.S.A." (from the EP, The Time Of Our Lives). Her following World Tour was phenomenal, with five sold out shows at the O2 Arena at Wembley!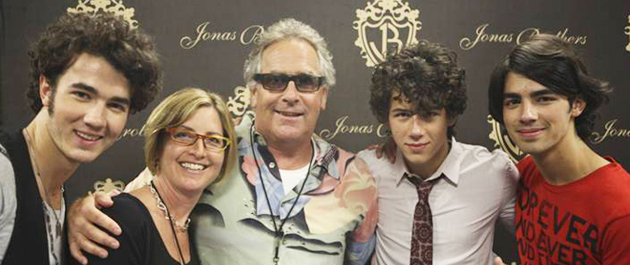 DK: The Jonas Brothers also became a big success. How did you work with them?
Lind: The Jonas Brothers had been signed to Columbia Records and were dropped after one album. Hollywood Records was well aware of them, knew they had developed a solid fan base and felt like signing them was a 'no brainer'. After they had signed, we had our first creative meeting. They came to my office and played me nine rough demos they'd written, and I was blown away. It was a powerful thing, to be in the room and hear all these songs. They didn't need any outside material or song 'doctoring'. They just needed to make an energetic record that captured the unique, zany excitement of these songs. Two days later, they came back to my office and I introduced them to John Fields, producer of the first Switchfoot record. They all hit it off, and the group went to Fields' studio and bonded more. And then we made a production plan for them to record with John at Seedy Underbelly, the home studio previously owned by Jeff Porcaro. It became the perfect environment for them. The boys and their band recorded, swam, cooked, and ate there, as a family. It was total immersion in the making of a record. John Fields was producing, and the band was in heaven. This album was called The Jonas Brothers, and became the group's Hollywood debut. Released in 2007, it contained 14 songs, which all but one ("Year 3000") was written or co-written by the group. It took 41 days to record!
The biggest hit on the album was "S.O.S." They also had the giant ballad, "When You Look Me In The Eyes." I love that video. The album plays like a dream from start to finish, and sold over two million units.
The Jonas Brothers' second album, released in 2008, was called A Little Big Longer. It was also a big success, selling 525,000 copies in its first week. It contained the hit singles, "Burning Up" and "Love Bug" and has also sold about two million units.
DK: You've also had great success recently with Selena Gomez.
Lind: Selena has made two of the most pure fun records I've been involved with. These reflect her personality. Now, her confidence has increased and her vocal tone is amazing. She is a super disciplined, hard worker–which is an absolute pleasure. These first two albums are gold (Kiss & Tell and A Year Without Rain).
My job is not just about finding hits, but finding songs that each artist can really relate to, and make their own. The message of "Who Says" fits Selena so perfectly, that when she heard it, she cried, and said, "my fans have to hear this song'.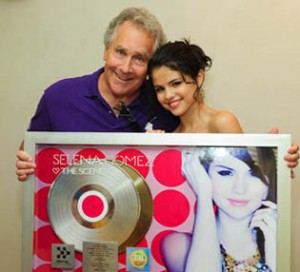 Selena has now released her third album, When The Sun Goes Down. This record is another giant step in her growth as a person, as well as a recording artist and live performer. She is headlining her first 'We Own The Night' Tour.
DK: Another hit artist that you've worked with is Demi Lovato.
Lind: Demi also has two solo hit albums under her belt; Don't Forget and Here We Go Again, the first one went gold, and the second, 'about to be'. Demi started out possessing a 'world class voice', and on her soon to be released third CD, will prove she has become one of the 'world class singers'. She is making a powerful statement illustrating her maturity both as a person and a musician. The title of the album is Unbroken, and it includes the single 'Skyscraper.'
DK: Hollywood has had other artist successes such as Breaking Benjamin, the Plain White T's, and Grace Potter & the Nocturnals.
Lind: As Head of A&R, I'm excited about many artists on the roster. We have a great A&R team, who have brought other outstanding artists to the label: Breaking Benjamin (A&R by Jason Jordan); Plain White T's and Cherri Bomb (A&R Matt Harris); Grace Potter & the Nocturnals (originally signed by Allison Hamamura, now personally guided by Bob Cavallo). We're also excited about a new band we've signed, Redlight King (A&R by Christi Parker). In addition, we're looking forward to a new Jesse McCartney album and a solo album by Joe Jonas.
DK: How has your background as a songwriter helped you as an A&R exec?
Lind: Because of my songwriting career, I have empathy. I know how difficult it is for a songwriter to be successful. When they come to my office for a meeting, my mission is to give them a positive experience. I respect what they are going through, and I try to find constructive, positive ideas about the songs they are presenting.
DK: Are there certain writers that you work most closely with?
Lind: Yes. Tim James & Antonina Armato have written several big hits for us. Dr. Luke did an amazing job with "Party In The U.S.A." for Miley. I also have enjoyed working with Toby Gad, Timbaland, Lindy Robbins, Shelly Peiken, E-Man, Priscilla Renea, Dan James & Leah Haywood, and Kevin Rudolf.
DK: Lastly, what advice would you give to young songwriters who are trying to break into the music business?
Lind: If you're a singer/songwriter trying to compete in the marketplace, you are already writing songs which adhere to some basic forms and structures.  Find your moment, and throw a grenade or two into that structure, either musically, melodically, or lyrically. These are the moments that will define and distinguish your work from someone else.
As for networking, you have to connect, connect, and connect more with the writing/music community. PROs (performing rights organizations such as ASCAP, BMI and SESAC) provide many opportunities for this. Showcases and workshops give you the chance to be the creator and the audience. Study the songs/records you love, and identify the key moments where you were surprised and satisfied by a certain choice. Be fearless, and keep going' Everyone, at some point, is in a dark room, following the wall, looking for the lightswitch.
Dale Kawashima is on Google+