Joe McGowan's "Lock and Key" Named April "Best Song Of The Month"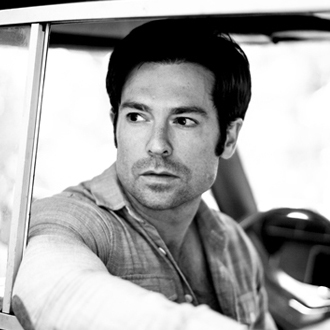 Joe McGowan, a country/pop/Americana singer/songwriter & pianist based in Charleston, South Carolina, has won the SongwriterUniverse "Best Song Of The Month" Contest for April, for his song "Lock and Key." This song will be released as a single. Also last October (2016), McGowan released his debut album Dirt Road Revival.
"Lock and Key" is graceful pop ballad which creates an intimate, emotional mood and sustains it throughout the song. The song starts off with a piano intro, followed by McGowan's soulful, expressive vocals. There's also an excellent harmony part sung by Rachel Galavetz, which adds to the rich chorus arrangement. This recording was expertly produced by Michael Levey, who produced all the songs on McGowan's album. Levey is a producer & composer based in New York City.
McGowan grew up near Greenville, SC, where he taught himself to play piano at a young age. He also started composing music early on, but it wasn't until he was in his 20s that he began writing lyrics. He was inspired by listening to such favorite artists as Elton John, Jim Croce and Ray Charles, and more recently to Sia and the Lumineers.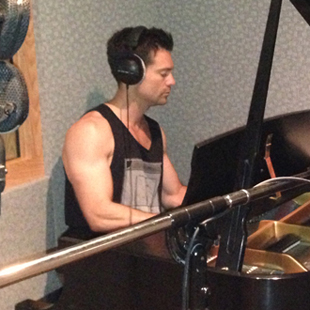 Although his passion has always been music and songwriting, McGowan has become successful in a completely different field—he's a doctor and surgeon. "I took a pause from music," he explained. My dad said "you're going to medical school." "I love what I do…healing others (as a doctor), but surgery is not the only way I want to heal people," he explained. "Songwriting is so important to me."
It was in 2010 that McGowan began focusing again on music. He wrote many songs in his home studio, and then he connected with producer Michael Levey in New York City to collaborate on his album, Dirt Road Revival.
McGowan discussed the inspiration for his song, "Lock and Key." "Pick the lock and turn the key…it's about the delicate balance of communication in a relationship. The song is about me and my partner, John. We've been together for five years. I love him but it's not always easy. [The song is about] the push and pull of a relationship, fitting it together."
Currently, following the release of his album last October, McGowan continues to write, and he's hoping to pitch his songs to other artists and place songs in films & TV shows. "I've written hundreds of songs," he said. "Songwriting is who I am…it's the most defining part of my life. I would love to reach people with my music."
Top Five Songs Of The Month
Here are the Top Five Songs which were submitted for this month's contest, with the songwriter credits, plus their e-mail and website links. You can listen to the winning songs by clicking the music players below.
"Best Song Of The Month" Winner
Song Title:
"Lock and Key"
Written by:
Joe McGowan of Charleston, SC. Performed by Joe McGowan.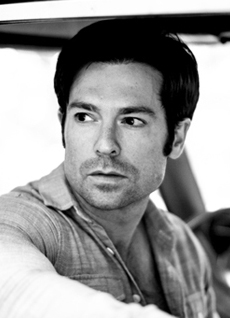 More Best Songs Of The Month