Special Interview with Jim Vellutato, Vice President of A&R at Sony/ATV Music Publishing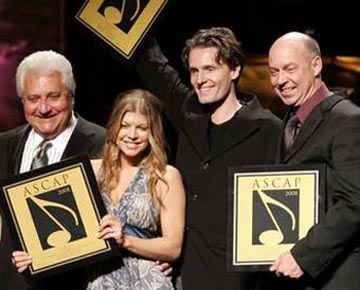 Update: Jim Vellutato has left Sony/ATV, and he is now Co-Founder & CEO of Arrival Music, a music management company and digital record label. For more information, here's the link to the Arrival site.
Jim Vellutato, Vice President of A&R at Sony/ATV Music Publishing in Los Angeles, has been one of the top creative execs in the music publishing field for the past two decades. He is known for discovering and developing new songwriters & artists, pitching songs for major recording projects, and setting up collaborations between songwriters and hit artists and producers. Vellutato does everything possible to maximize the success and income of the talented writers he represents at Sony/ATV.
Vellutato, who joined Sony/ATV Music Publishing in 1993, works with the Domestic and International SonyATV writers, signing new writers and producers, and developing currently signed artists. He works closely with such hit songwriters as J.R. Rotem, John Shanks, Walter Afanasieff, Rune Westberg, Zac Maloy, Evan Bogart, Chantal Kreviazuk & Raine Maida, Midi Mafia, Louis Biancaniello and Billy Mann. He has had song releases on many hit artists, including Pink, Carrie Underwood, David Cook, Josh Groban, Fergie, Leona Lewis, JLS, the Black Eyed Peas, Fantasia, and Daughtry, which have sold well over 75 million albums worldwide.
One of the biggest hits Vellutato was involved with was Fergie's #1 worldwide single 'Big Girls Don't Cry.' which was the 2008 ASCAP Song of the Year and nominated for a Grammy. He is also credited, via placement or collaboration, with the following hits: Carrie Underwood's #1 country single "Temporary Home"; JLS #1 UK single "Everybody In Love"; Alexandra Burke #1 UK single "Bad Boy"; Daughtry's #1 AC single "No Surprise'; the Black Eyed Peas' Top 5 worldwide single 'Don't Lie"; Pink's worldwide singles 'Stupid Girls" and 'God Is A DJ;" Fantasia's Grammy-nominated single, 'When I See You'; Paris Hilton's Top 15 worldwide single 'Stars Are Blind'; and Josh Groban's Top 5 AC single 'You Are Loved".
Vellutato got his start in the music business (after graduating from U.C.L.A.) by working in the tape room (making demo copies) at Chappell Music. He was then promoted to Creative Manager, and soon moved to Famous Music, where he worked as Sr. Director of Creative Affairs from 1986 to 1993. While he was at Famous, Vellutato signed hit singer/songwriter Paula Cole to a music publishing deal, and he worked closely with then-Famous exec Alan Melina, who signed and developed hit artist, Martika ("Toy Soldiers").
At Sony/ATV, Vellutato discovered the female group Wild Orchid, and signed them to a publishing deal. Wild Orchid featured Stacy Ferguson, who later became known as Fergie.
We are pleased to present this special Q&A interview with Jim Vellutato. He provides many insights into today's music publishing business, including how songwriters can develop their craft, make connections and form writer collaborations, and get their songs placed.
DK: In today's business, how can a songwriter succeed and get cuts? How good does the demo production need to be?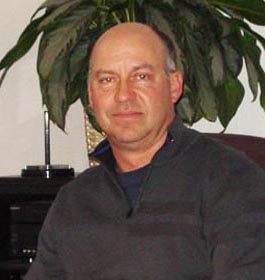 Vellutato: The music business has changed over the last few years. There are less outside songs being recorded, but If you have a great song, you can still get it cut. However, the quality of songwriting is at such a high level, that it also has to have great sound quality for it to be considered. Particularly with urban music (R&B/hip-hop) demos, the tracks and production need to be great. With pop or rock songs, the demo production still needs to be good, but not quite at the level of urban music productions.
DK: With record sales (mechanical royalties) struggling, is your main goal now to place a song which becomes the single and generates performance income?
Vellutato: I try to place songs and get them cut – that's the main goal. If you're the publisher or songwriter, you have no control over what single is selected. I work with songwriters, to try to make the song quality as good as can be. If a song has a great verse and chorus but doesn't have a bridge, I encourage the writer to create a bridge. Or perhaps there's a bridge but it needs a re-write. The goal is to perfect the song. To get a single the song has to be exceptional from start to finish – the whole song has to be great. There can be no holes or boring melodies or sections.
Currently, there are also more people involved in selecting the single. Years ago, there might be one A&R and/or marketing exec who chose the single. Now, there's the artist manager, the promo exec, the head of the label, the A&R execs, the producer, plus advertising execs and movie execs. All of these people could be involved in deciding which song becomes the single.
DK: How do you set up writer collaborations, and why has it become so important in getting cuts?
Vellutato: Setting up collaborations is an important part of my job. It's important for songwriters to co-write with the artist or with the producer, because it increases the chances of getting the song placed. It takes the right combination of writers to work well with a specific artist. The producer Eman, payed me a huge compliment at the ASCAP panel we were on. He called me "Every Writer's Publisher". That is because I look to put the best combinations of writers together to get a hit single, no matter where they are signed. These days, very few producers will produce an outside song they didn't write. Therefore, it's important for topline writers to cowrite with a producer, particularly a producer who works frequently with record labels. In the pop and urban genres, the A&R execs are often tied to using a specific track producer that they have contracts with. So the writer is much more likely to get a cut if they're working with these producers.
DK: At Sony/ATV, you've recently assembled "writing camps" to help your writers get cuts with an artist. How does the writing camp work?
Vellutato: It's become common for the A&R executives to put together writing camps to help find excellent songs for their artists. This way, it's easy to get 10-15 pro writers at the same place to create songs for an artist, or to co-write with them. At these camps, the A&R exec and artist can come in and make suggestions or changes to the songs they hear. During the past three months, I hosted three different writing camps. We did a camp for Nickelodeon/Columbia Records, to create songs for their artists, Big Time Rush and Victoria Justice. This camp was set up in conjunction with Columbia execs Maria Egan (A&R Director) and Ashley Newton (President of Columbia). This camp was held in Los Angeles with Sony/ATV writers and a few select writers outside of SonyATV. It was organized by Maria Egan, Katie Welle (of SonyATV), Tab Nkhereanye (SonyATV) and myself. Our writers created 30 songs at about four different studios. We also set up a separate wrting camp with Atlantic Records exec Mike Caren (Sr. Vice President of A&R) and Chris Morris (A&R Manager) to create songs for Atlantic's teen artist Cody Simpson. This camp was held at Paramount Studios in Hollywood – 15 writers were involved in this camp.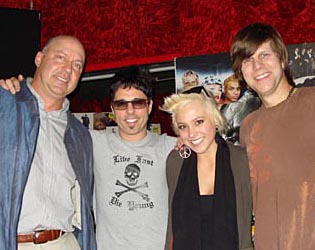 DK: You were involved with the smash hit "Big Girls Don't Cry" for Fergie. What was your role in this song's success?
Vellutato: Stacy Ferguson (aka Fergie) was between record deals. She came to my office to play me some of her songs for her solo album. On that day, writer Toby Gad (who was signed to Sony/ATV at the time) happened to be in our recording studio. His writing session had been cancelled; I introduced Toby to Stacy, and they began writing in the studio that afternoon. Four hours later, they played the song "Big Girls Don't Cry" on the guitar and it sounded great; they finished a demo that evening.
It was also during this period that we were shopping Stacy for a solo deal as the artist Fergie. Stacy went to meet with Ron Fair (now CEO of Geffen Records) who had signed and worked with Stacy while she was in Wild Orchid at RCA. Ron was working with the Black Eyed Peas, which already had medium success, but were not the superstar group yet. Ron suggested that Stacy record backround vocals and go on the road with the Black Eyed Peas for their next album. This turned out to be a great idea that worked like magic. One of Stacy's songs from the solo project demo she was shopping was called "Don't Lie," and it eventually became a worldwide smash for the Black Eyed Peas. Then following her huge success with the Black Eyed Peas, she started recording her solo album. "Big Girls Don't Cry" came into play for her solo album. Her manager William Derella convinced Stacy to put "Big Girls Don't Cry" on her solo album. She did, and it ended up being the largest selling #1 single from her album The Duchess. It became the ASCAP Song Of The Year in 2008, which is a tremendous tribute to both Fergie and Toby Gad.
DK: What's a typical day for you at the office?
Vellutato: I usually start the day while I'm driving on the way to work – I make phone calls from my car to New York. Then I get to the office at 9:30 am. I download and listen to the songs that are sent to me from SonyATV writers. I will look at my call sheet and return phone calls. I try to talk to each of my writers every two days. I mainly work with 15-20 songwriters at Sony. On my wall, I have a whiteboard which has a list of major label artist projects which are going on. I'll go down that list and make sure my writers are writing for these projects. Right now, Britney Spears, Beyonce, Justin Bieber, Ricky Martin, Jennifer Hudson, Leona Lewis, JLS and Sheryl Cole are part of that list.
In addition, I receive many emails from label execs and managers who are looking for songs for their artists. I receive song requests directly from artists, too. I then try to choose what I feel are the best two or three ideas to submit. Or, I'll speak with the A&R exec to see if we can match up writers to write directly for the projects.
DK: How do you discover new songwriting talent?
Vellutato: There are several ways to find new talent. I get referrals from managers and attorneys, and from songwriters already affiliated with us. The established writers are always on the lookout for hot new writers. I constantly ask about new co-writers they are working with. Another way of finding talent is via ASCAP and BMI – we get great referrals from them. Yet another way is by being contacted directly from new songwriters.
DK: What does it take for a pop writer or artist to land a publishing deal with Sony/ATV?
Vellutato: The major publishing companies are looking for market share of the charts. If a company has a large market share of the singles charts, that turns into lucrative performance income (from radio & TV). As a result, you can generate strong income from the performance societies (ASCAP, BMI & SESAC) and win awards from them. Another important source of income is synch income from film & TV placement. So when we're looking to sign a writer/producer or a band, it's important that they have music with the potential of getting on the charts or being used in film & TV.
DK: Working at Sony/ATV, has your job become more global-oriented? Do you pitch actively to label artists in Europe or Asia?
Vellutato: Yes, definitely. If you're a songwriter, being with a major publisher is a huge benefit to writers because we have offices around the world who can pitch your songs. Our film & TV divisions outside the U.S. play an important part in getting synch placements around the world. We also have creative staff meetings, and we decide which songs would work overseas, and then we send the songs to our international reps. It's turned into a significant amount of income for our writers from song placements outside of the US.
DK: If a songwriter specializes in melody and lyrics (a "topline" writer), what's the best way for them to make connections and try to get cuts?
Vellutato: I come across many melody and lyric writers. The quickest way to get noticed is to write a melody and lyric over a great track. If a topliner wants to get to the next level, they have to be prepared. If they have the opportunity to get a great track from a top producer to write to, they have to deliver a top notch, competitive melody and lyric. It's so difficult to find a great topline writer. A talented topline writer can create an excellent melody and lyric, and really impress people with a song that is unique and individual. "Birthday Sex" (by Jeremih) is a great song that's unique. "Single Ladies (Put a Ring on It)" (written by Beyonce, Christopher Stewart, Terius Nash & Kuk Harrell) is another good example – it has a unique phrase and new concept that no one has heard before, that will catch people's attention.
DK: Last question. What would your advice be to new songwriters, who are trying to break into the music business?
Vellutato: My advice to new songwriters, is to try to write with other established writers and to build friendships and relationships with music publishers, and with songwriter managers. They can help writers develop their music to a point where they can compete for major record placements.
Overall, I would say it's an incredibly powerful time for songwriters, because every artist is in desperate need of a hit song. Even the biggest, most established artists realize that their albums won't sell without a few big hits. A great song will find its way.
Dale Kawashima is on Google+