Interview with Jeff Fenster, Executive Vice President of A&R at Warner Bros. Records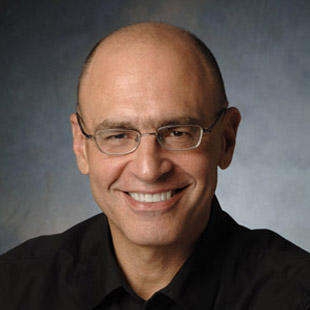 Update: Jeff Fenster left his position at Warner Bros. Records in December 2017.
Jeff Fenster, who recently joined Warner Bros. Records in a senior executive A&R position, has been one of the most successful A&R execs in the music industry for the past 20 years. Starting in 1988 at Geffen Records, Fenster has subsequently held top A&R posts at Charisma, Jive Records (from 1992-1999), Island Def Jam, Arista & J Records, and again at Jive (from 2005-2010). He has worked with a tremendous array of hit artists, such as Britney Spears, Backstreet Boys, Whitney Houston, Bon Jovi, Mariah Carey, A Tribe Called Quest and The Killers. In addition, he recently handled A&R for several American Idol winners and finalists, including Jordin Sparks, Kris Allen, David Archuleta and Crystal Bowersox.
Fenster is known for his A&R expertise in two important ways: (1) discovering and signing top artist talent, and (2) overseeing the A&R on major album projects, which includes finding hit songs for his artists or helping to inspire and guide artists to write their own hits.
Certainly, one famous success story for Fenster is his discovery of superstar Britney Spears when she was an unknown teenager. He found Spears, signed her to Jive Records after she auditioned for the label and A&R'd her breakthrough debut album, …Baby One More Time (which contained the hits "…Baby One More Time," "(You Drive Me) Crazy" and "Sometimes"). Fenster was also instrumental in signing the Backstreet Boys to Jive Records; he signed the group in conjunction with A&R exec Dave McPherson.
Fenster's other notable A&R achievements include: A&R-ing Bon Jovi's multi-platinum, comeback album Crush, which included the smash hit "It's My Life"; A&R-ing Maxi Priest's biggest album Bonafide, which included the #1 hit "Close To You"; A&R-ing albums by rappers Too Short and KRS-One; and discovering and signing hip-hop group A Tribe Called Quest to Jive Records. Most recently at Jive, Fenster was involved with the chart successes of American Idol artists Jordin Sparks (the hits "Tattoo," "No Air," "This Is My Now," "Battlefield); Kris Allen ("Live Like We're Dying"), and David Archuleta ("Crush").
Now as Executive Vice President of A&R at Warner Bros. Records (in Burbank, CA), Fenster is involved, either directly or indirectly, with many of the label's top artists. He is currently working with Cher, Charice, Jason Derulo, The Ready Set, Neon Hitch and Sabi.
We are pleased to present this special Q&A interview with Jeff Fenster. He tells how he got started, and discusses many of the biggest acts he's worked on and helped develop throughout his career. He also talks about his most recent artist projects at Warner Bros. Records.
DK:  Congratulations on your new position with Warner Bros. What made you decide to leave Jive Records in New York and move to Los Angeles?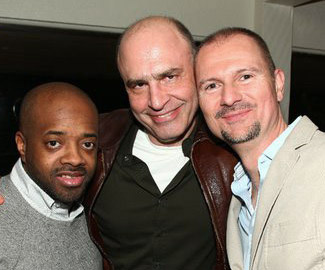 Fenster: I felt the time was right to move to Warner Bros.; it's a great new opportunity. I had two tours of duty at Jive. The first was from 1992 to 1999, and the second was from 2005 until the end of 2010. I worked with [then CEO & Co-Founder] Clive Calder during my first period at Jive, and with [then CEO] Barry Weiss' show the second time there. In between that time [from 1999-2004] I worked at Island Def Jam under CEO Lyor Cohen. Lyor is now the Chairman/CEO at the Warner Music Group and runs Warner Music North America, which includes Warner Bros. Records.
DK:  I read that you started out as an attorney doing business affairs at a record label. How did you get into A&R?
Fenster: I was first a music business attorney at the firm of Mitchell Silberberg & Knupp, then I was hired to do business affairs at Warner Bros. Records from 1983 to 1988.  In my particular case, I became friendly with all the A&R people at Geffen Records; at the time Warner Bros. distributed Geffen.  I did all the Geffen Records recording agreements, including Guns N' Roses and Edie Brickell. In 1988, Geffen A&R exec Tom Zutaut suggested to [label owner] David Geffen that I maybe could do both A&R and business affairs and Geffen said, 'Let's give it a shot'.  I was doing a lot of things during my year-and-a-half at Geffen Records. I was a DJ at clubs in L.A., I had an indie rap label, I was playing in bands and I was also going to clubs and seeing a lot of bands with A&R people.
DK: Where did you work after your period at Geffen?
Fenster: I got offered a job as Co-Head of A&R at Charisma Records which was in New York, so I moved to New York in 1990. I signed the band Jellyfish and I A&R'd the big Maxi Priest album (Bonafide) which had the hit "Close To You".  Then in 1992, I got approached by Clive Calder, who was the owner & chairman of Jive Records; at the time, Barry Weiss was the President of the label. I went to work for Clive and Barry from 1992-1999 where I signed Britney Spears to Jive, and with (A&R exec) Dave McPherson signed the Backstreet Boys, and rappers Mystikal and Keith Murray. I also A&R'd albums by Too Short, KRS-One and other rap artists.
DK: It's amazing that you discovered & signed Britney Spears. How did this happen?
Fenster: In 1995, Larry Rudolph, [who is now Britney's manager] was her lawyer at the time. He sent me a cassette of one song by a songwriter he repped and Britney was singing on the demo. There was something about her voice that caught my attention. Larry also sent me this promotional photo card which had pictures of Britney sitting on a picnic basket and wearing jean shorts; she definitely had a special look. I flew Britney and her mom to New York, and she performed a little showcase in the conference room at Jive. Because she didn't have material yet, we signed her to a development deal.
Soon after, we put her into the studio with [writer/producer] Eric Foster White in New Jersey. We also had a relationship with [writer/producer] Max Martin due to his work with the Backstreet Boys. Max came to New York, I left him and Britney alone to talk, and the rest is history. Max then went back to Sweden, and called me to say he had a song which he originally wrote for TLC on the shelf, and thought it might be good for Britney. It turned out to be "…Baby One More Time". As soon as we heard it, we knew the song was great and that it would be a hit, but we didn't realize how huge it would become until after the video was filmed. The whole concept in the video, with Britney wearing a schoolgirl outfit and dancing in the locker room was Britney's idea. We looked at the video and said, 'Holy Shit!  We've got something here'. I worked with Britney on her first album, and the making of the second album.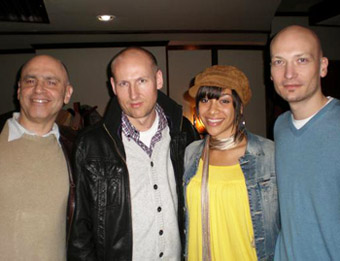 DK: That's a great story. Can you tell me how you were involved with signing the Backstreet Boys?
Fenster: I was involved with the Backstreet Boys on their first two albums, which were huge.  At Jive, we were trying to hire Dave McPherson.  He was an A&R exec at Mercury Records at the time. At first, Dave said he decided to stay at Mercury because he found an act he really liked.  Later, he said Mercury would not be signing the group, so he told me to check them out. I flew to Columbus [Ohio] to see the Backstreet Boys perform live. I was really impressed with their performance – they sang great and danced well so I then recommended to Clive and Barry that we sign the group and that we couldn't find a better boy band than these guys. At the time it wasn't an obvious signing for Jive because Jive was an urban label with many hip-hop artists. It was around this time that we hired Dave McPherson to do A&R. Once we signed the Backstreet Boys, it was me, Dave, and Martin Dodd (A&R exec for Jive based in Holland) who handled A&R for the group.
DK: After your first stint with Jive, when did you decide to work at Island Def Jam Records?
Fenster: I was offered the job of Head of A&R at Island Def Jam, so I decided to make the move [in 1999]. We had a tremendous five years and during my last three, Island Def Jam was among the top three labels in terms of market share. We had an amazing group of bands including Sum 41, The Killers, Fall Out Boy and Saliva. We were mostly a rock label rather than pop. During this time, I also worked with Bon Jovi on their big comeback album, Crush. This album featured "It's My Life," which was their big comeback hit. I had the opportunity to hook up Max Martin to write with the group, and they wrote "It's My Life". I also worked with Melissa Etheridge at the label.  I worked there until 2004 then I went to J Records for a year.
DK: Was it then that you returned to Jive Records?
Fenster: I worked at J Records for a year, and then returned to Jive in 2005, where I worked until the end of 2010. This time around, I worked with several of the American Idol winners and finalists, such as Jordin Sparks, Kris Allen, David Archuleta and Crystal Bowersox, A&R-ing their albums. I also signed a great rock band called Cage the Elephant.
DK: I love the hit song "Live Like We're Dying" for Kris Allen. Did you find this song?
Fenster: Yes. My buddy [A&R exec] Keith Naftaly had given me a song [called "Written All Over My Face"] that was written by Andrew Frampton, Steve Kipner and the band The Script [Danny O'Donoghue & Mark Sheehan] which they hadn't used for The Script's albums. I asked if the Script had any other songs that they hadn't used. They told me about this song called "Live Like We're Dying" [by the same four writers] which was only released as a bonus digital track in Germany. I loved this song, Kris recorded it, and it became a hit.
DK: Now that you're at Warner Bros. Records, what new projects are you working on?
Fenster: I'm here at Warner Bros. in a senior position, with kind of a mandate to help shape the direction of the company moving forward. There's a whole new regime with Rob Cavallo as Chairman and Todd Moscowitz as CEO/Co-President, and Livia Tortella as Co-President. We're trying to recapture what Warners has always been about, which is a label that is creatively driven by the music. We're an artist friendly label and my goal here is to make us a broad-based label [in terms of genres]. Warner Bros. is by far the best label for rock music – just look at the roster – we have Eric Clapton, Neil Young, Metallica, the Red Hot Chili Peppers, Linkin Park, Green Day, White Stripes, plus newer artists like Muse, The Black Keys and My Chemical Romance. The idea is to continue to be the preeminent rock label and find great new bands & artists.
On the other side, between me, (A&R exec/hit songwriter) Kara Dioguardi, and our deal with J.R. Rotem and his label Beluga Heights, we're also a force in pop music. At Warners, I'm involved with many artist projects. For example, I'm starting to make an album with Cher, I'm very involved working with Jason Derulo and we're also working with Charice (David Foster's artist) on her new album; she's on the Glee show now. In addition, we're working with Iyaz, The Ready Set, a girl's group named Fabby, Neon Hitch [who is Benny Blanco's artist], and Sabi [who is Dr. Luke's artist]. We want to make sure that every single record is as good as could be.
We also want to be great with pop music and Todd Moscowitz and Joey Manda are making the label a force in urban music.
DK: To sum it up, how would you describe yourself as an A&R exec?
Fenster: I'm probably known more as a pop A&R guy, but I've done all genres. The thread throughout my career, no matter which genre, is that I'm a song guy and I love music. For me the most important element is having great songs. Whether it's finding great songs for an artist, or helping inspire them to write the best songs themselves–I love doing both.
Dale Kawashima is on Google+