Interview with JD Souther, Renowned Singer-Songwriter and Co-Writer of Hit Songs For The Eagles, Linda Ronstadt And James Taylor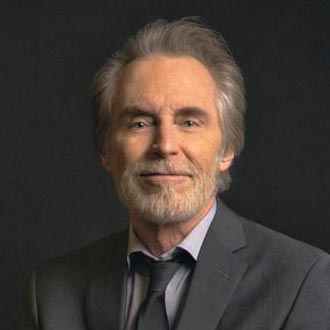 JD Souther has had a legendary career as a songwriter, artist and producer. He is known co-writing three classic, number one hit songs for The Eagles: "Heartache Tonight," "Best of My Love" and "New Kid in Town." He has also co-written hits for Linda Ronstadt, James Taylor, Don Henley, and for his own artist career. And notably, he was inducted into the Songwriters Hall of Fame in 2013.
Souther was a major figure in the development of the Southern California country-rock scene of the 1970s and '80s. Besides the three hits he co-wrote with The Eagles, he also co-wrote or wrote other Eagles songs, including "James Dean," "How Long," "Victim of Love," "Doolin-Dalton," "The Sad Café," "You Never Cry Like A Lover," "Teenage Jail" and "Last Good Time in Town."
In addition, Souther wrote songs for five Linda Ronstadt albums from her classic '70s period, including the hit "Faithless Love" from her Heart Like A Wheel album. He also wrote & produced three songs on her Don't Cry Now album and the title cut of her Prisoner in Disguise album. Also, his vocals were featured on several, key Ronstadt songs.
SPECIAL FEATURE: STREAMING AUDIO

Here's an excerpt of our interview with JD Souther, who tells how he co-wrote three classic hit songs for The Eagles: "New Kid in Town," "Heartache Tonight" and "Best of My Love."
As an artist, Souther had a Top 10 hit with his song "You're Only Lonely" in 1979. He also had a duet hit, co-writing and singing "Her Town Too" with James Taylor. On top of this, Souther co-wrote the hit "The Heart of the Matter" with Don Henley, from Henley's solo album in 1989.
Souther was born in Detroit, Michigan, and he mostly grew up in Amarillo, Texas. After he moved to Los Angeles in the late '60s, he formed a folk duo with Glenn Frey called Longbranch Pennywhistle, and they released one album. Then in 1972, he released his debut solo album (titled John David Souther).
By 1973, Souther had also become known for writing songs for The Eagles and Linda Ronstadt, and he helped form the Souther-Hillman-Furay Band, which featured Chris Hillman (of The Byrds) and Richie Furay (of Buffalo Springfield and Poco). This trio recorded and released two albums before they split up.
Over the years, Souther continued to release a number of solo albums, including Black Rose (1976), You're Only Lonely (1979), Home by Dawn (1984), If the World Was You (2008), Natural History (2001), and Tenderness (2015).
Souther also remains a popular live performer, who performs as a solo act and with a band. He is currently playing shows in California, and he will be touring throughout the summer and fall, playing venues in Arizona, Texas, Tennessee, Virginia, Maryland and Minnesota.
We are pleased to do this new Q&A interview with JD Souther. He tells how he wrote his classic songs with The Eagles and James Taylor, and discusses his special collaboration with Linda Ronstadt. He also talks about his solo albums.
DK: Early on in Los Angeles, you formed a music duo and started writing with Glenn Frey. Can you tell me about those early days?

Here's a video of JD Souther performing his song "Something
in the Dark," which is from his 2015 album, Tenderness.
JD Souther: Glenn and I were writing together and we released an album (as the duo Longbranch Pennywhistle) in 1969. In fact, (producer/engineer) Elliot Scheiner and I are remixing that album now for a re-release. So Glenn and I knew each other, and then I met Don (Henley) through Glenn. Don's band Shiloh was playing on Open Mic nights at The Troubadour (club), the same as Glenn and I and Jackson Browne. A bunch of us were playing for nothing in those days. And then Glenn wanted to have a band—he wanted to get more people in the band. And I wanted to just play by myself the way Jackson was doing. Basically, I wanted to stay home and write songs, [whereas] Glenn wanted a band to tour and go on the road. So he and Don just made a perfect partnership.
My girlfriend then was Linda Ronstadt. She needed a band on the road—Glenn and Don backed her up and that's when The Eagles were born.
DK: You wrote and produced many songs for Linda Ronstadt, including her hit, "Faithless Love." Can you talk about your collaboration with Linda?
Souther: First, Linda is probably the greatest voice of my generation. Anything that she wanted to sing of mine, I was always thrilled for her to do it, because I knew it was gonna be great. "Faithless Love" was a peculiar case on its own, because we were living together and I was working on that song at home. And I was sitting in this little back room, that we had in our little place in Beachwood Canyon. Linda came down the hall and said, "Well, that's really beautiful. What is it?" I said, "I don't know (laughs). I'm just working on it…what do you think?" She said "I love it, I'd love to record it." So I finished it quickly (laughs). Which is not usually my style…I'm pretty slow. But I was really excited at the idea of her recording that song, just upon her hearing some of it.
DK: Linda ended up recording your songs on five of her classic '70s albums.
Souther: At that point, Linda had already cut three of my songs on her album, Don't Cry Now, that I produced a lot of. But she just kept recording my songs. You know, Linda had a genius for picking the best songs that her songwriter friends were playing at the time. She picked great Warren Zevon songs, great Lowell George songs, and some of the best of my songs. She just had a real ear for good material, and she knew what made it good. She's very smart, musically, and she had a great musical vocabulary. She listened to everything when she was a kid, from jazz standards and Frank Sinatra, to the beautiful Mexican folk music that her father sang. And she was sort of responsible for my country music education. She knew all the generations of country music—she knew the Carter Family, and she was friends with (country-rock duo) Dillard & Clark. She turned me on to that stuff.

Here's a video of The Eagles performing their hit "New Kid in
Town," which was co-written by JD Souther.
DK: In the '70s, you wrote two Eagles hits with Glenn Frey & Don Henley ("New Kid in Town" and "Best of My Love"), and a third Eagles hit with Glenn, Don and Bob Seger ("Heartache Tonight"). How did you co-write these songs?
Souther: Each one is completely different. With "New Kid in Town," I had the chorus for that song before I showed it to Glenn and Don. It was time for them to cut the Hotel California album, and they were looking for songs they thought would make a good lead single. And I played it for them and they went, "Yeah, dummy, that's it. Let's write some verses." So we went to work on a story, and the next thing you know, they had a great track and they were calling me from Florida. They said, "Hey, you gotta come out and finish the lyrics for this song—we've got a track cut" (laughs). So I went down to Criteria Studios in Florida, which happened a couple of times. They would have a great track finished before all the lyrics were tightened up. Sometimes, we'd be upstairs in the lounge working on lyrics, while (producer) Bill Szymczyk would be downstairs recording a guitar solo by Joe Walsh, or something like that. It was a very interesting but creative time; they had a lot of layers going on simultaneously.
DK: On "Heartache Tonight," how did Bob Seger join you, Glenn and Don to write this song?
Souther: Bob Seger wrote the chorus, period. Glenn and I had started that song in my house. We weren't even playing any instruments—we were just walking around the swimming pool clapping our hands, singing the melody. And of course, we had Don on it. We didn't really have a chorus that we loved, and so I guess Glenn sang it to Bob Seger over the phone, and Bob just chimed in with a chorus. Then Glenn called us up and said, "Hey we've got a chorus. Is it okay that we use it? I said "Well yeah…[if it's good], absolutely."
DK: The third Eagles hit you co-wrote was "Best Of My Love." How did that song come together?
Souther: I don't think I was in on the beginning of that song. The Eagles were in London making a record, and Don just called me one night. I was actually just hanging out at (manager/producer) Peter Asher's house. He said, "What're you doing?" I said, "Do you mean right now…nothing" (laughs). We're just playing backgammon and looking at the swimming pool." He said, "Well, can you come to London?" I said, "When?" He said, "Now." That was during a period in time when you just did things impulsively, and I said, "Yeah, sure." So I went home, made a reservation, got on a plane, flew to London and wrote the bridge to "Best of My Love." And we tweaked it a little bit, I guess.

Here's a video of JD Souther performing his hit "You're Only Lonely"
in 1979.
With those three songs ("New Kid in Town," "Heartache Tonight" and "Best of My Love"), those are basically three examples that should tell you, that among this group of writers, there was just no particular methodology (to writing the songs). Whatever produced the best song was the right thing to do.
DK: Then in 1979, you had your own hit as an artist, "You're Only Lonely." What inspired you to write that song?
Souther: That song had actually been sitting around for awhile—I wrote that in Colorado about six years before, when we were rehearsing the Souther-Hillman-Furay Band. It was up in my little cabin that I rented from Stephen Stills. I was snowed in, and I just wrote it about somebody…it's obviously written for a girl.
I didn't think it was finished at the time. And then six years later, (guitarist/producer) Waddy Wachtel and I were sort of planning what would eventually be called the You're Only Lonely album. And we just didn't have any uptempo songs. So Waddy asked, "Don't you have anything that sounds more like an uptempo single?" And I said, "Well, to be honest, no" (laughs). But come to think of it, I've got this little song that I wrote a few years ago in Colorado but I just never thought it was finished…I'll play it for you." So I played it for him and said, "You see, it doesn't really have a chorus, and it doesn't have a bridge." And Waddy just said, "Sing the first verse again." I said, "Oh, okay" (laughs). And it just sounded so catchy and sincere. [After that] we had a pretty good feeling while we were recording it that it was gonna do well.
DK: In 1982, you had a duet hit with James Taylor called "Her Town Too." How did this song come together?
Souther: Well first of all, James and I wrote that song with Waddy Wachtel. James and I and Waddy were just hanging around my house and looking over Hollywood, and kind of doing nothing but being goofy guys. Then Waddy said, "Hey let's write a song." And James and I looked at each other and like, "Really, do we have to work now? Can't we just hang out?" And then I asked, "A song about what?" So Waddy threw a topic at us and started playing this beautiful little riff that starts the song. Then James and I started singing lines back and forth to each other. It was probably the most organic songwriting you can imagine. It went very quickly and very smoothly, and it was a blast to sing. I wish it was always that easy.
DK: Then in 1989, you wrote a song with Don Henley that became his hit, "The Heart of the Matter." That song has so much emotion, especially in the chorus.

Here's a video of James Taylor & JD Souther performing their hit,
"Her Town Too."
Souther: It does indeed. I have to give full credit to Don for that…that's his title. And we were well into working on that song before I even heard him say that. He may have said that phrase a few times, but finally he just sang it once, "Trying to get down to the heart of the matter." Don also had the idea for the "forgiveness" background parts, and to be honest with you, I didn't really hear it the first time. And then it sort of sunk in later. I said, "Yeah, great idea…that's it." Also, (Tom Petty's guitarist) Mike Campbell co-wrote the song. He started that song…those are his chord changes.
DK: Over the years, you've recorded seven studio albums as an artist. For new fans who want to explore your solo work, which album should they check out first?
Souther: I guess it depends on what kind of orchestration you like. My last album, Tenderness, is probably the best group of songs. Part of it is very orchestral—I always think of it as the soundtrack to a movie I couldn't afford to make, because it really is a story…it's very cinematic. The strings…the parts are really deliberate and very carefully orchestrated to do certain things in the music. It starts with a big flourish, what sounds like the introduction to a movie. We deviated a little from the story line and the sequencing just because it played better musically. But if you sit down and listen to it all the way through, it's a story…an L.A. story. It's an album about Los Angeles.
DK: Currently, you're performing live on tour. Are you playing with a band, or solo?
Souther: I usually play with my trio—Chris Walters is the piano player and Jerry Navarro is usually the bass player. [But this year on tour], I'm doing this show just solo. It's billed as an intimate evening with yours truly. So to me, that means I've got to work a little harder…I don't have great jazz guys to solo in my songs (laughs). But for the audience, for those who want to hear more songs, it's probably a great deal because it's more time for more songs and more stories. People seem to be really enjoying just having me standing out there with some guitars and playing songs in their rawest form. And believe me, the way I play guitar, it's pretty raw (laughs).