Jayson DeZuzio Co-Writes & Co-Produces Big Hit "Thunder" For Imagine Dragons, Plus Other Key Cuts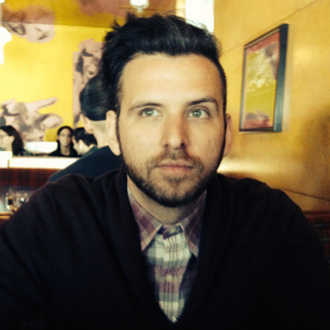 Jayson DeZuzio has been an up-and-coming writer/producer for the past few years. Based in Los Angeles, he has worked with Jason Derulo, Little Mix, X Ambassadors, Christina Aguilera, Skylar Grey and other artists. And currently, he's having a breakthrough hit that has taken his music career to a new level.
DeZuzio co-wrote & co-produced the worldwide hit single, "Thunder" by Imagine Dragons, that is included on the band's platinum album, Evolve. This song has become one of the biggest hits of the past six months, reaching #4 on the Billboard Hot 100, and reaching Top 10 in many countries, including Australia, Germany, Italy, Russia, Sweden, Switzerland, Mexico and the Netherlands. DeZuzio wrote "Thunder" with the band and writer/producer Alex Da Kid.
Originally from New Jersey, DeZuzio moved to Los Angeles six years ago, where he signed a music publishing deal with Alex Da Kid's KIDinaKORNER company, which has a joint venture deal with Universal Music Publishing. DeZuzio is known for his alternative-leaning pop production. Besides "Thunder," some of his key cuts are "Secret Love Song" by Little Mix (featuring Jason Derulo), "Low Life" for X Ambassadors (feat. Jamie N Commons) and "Make The World Move" by Christina Aguilera (feat. Cee Lo Green).
SPECIAL FEATURE: STREAMING AUDIO

Here's an excerpt of our interview with Jayson DeZuzio, who tells how he co-wrote Imagine Dragons' hit song, "Thunder."
In addition, DeZuzio co-wrote another song, "Yesterday," that is on Imagine Dragons' album, Evolve. He also co-wrote three songs on Skylar Grey's 2016 album, Natural Causes. And most recently, he co-wrote the new single by DJ Matoma featuring Noah Cyrus, called "Slow."
We are pleased to do this new Q&A interview with Jayson DeZuzio. He tells how he co-wrote the hit "Thunder," and he discusses his gradual rise to success as a writer/producer in Los Angeles.
DK: Where are you from, and how did you get started with music?
Jayson DeZuzio: I'm from New Jersey, and I came up in the indie scene there. And then I did a record with (pop group) Cobra Starship, and that kind of got me into the pop world, because I always wanted to be doing that. Then I started doing a record with a friend of mine, and Alex Da Kid heard it, and that's what brought me out to Los Angeles. Alex suggested I move out to L.A., so I've been out here for almost six years now.
DK: When you were growing up in New Jersey, what instruments did you learn to play?
DeZuzio: I remember looking at a guitar when I was 8, and I wanted to play it. So I just started taking guitar lessons, and I picked up some other things from there. My dad and brother played drums, so I'd do some drum stuff on the side. And then I slowly started to teach myself piano, and anything else that had strings on it, basically.
DK: These days, do you play most of the instruments on the recordings you produce?

Here's the video of Imagine Dragons' hit "Thunder," which was co-written
by Jayson DeZuzio.
DeZuzio: Yes. On the majority of the records I do, I do the playing and programming. Obviously, bands put their own take on things sometimes…every record is different.
DK: When you first moved to Los Angeles and signed with Alex Da Kid, what projects did you work on?
DeZuzio: We had a few cuts that we worked together on. When you're working with Alex, the best thing to do is work very hard…he appreciates a hard-working person. So I learned how to use that to my benefit, and I would send him 5 to 10 beats a day for a few years (laughs). And then if he wanted me to come in and work with an artist, I would do that, and I tried to really nail something with them. Some of the Imagine Dragons songs in particular, were beats that I originally sent to Alex.
In addition to working with Alex, I would be doing other sessions and co-writing. David Gray (Head of West Coast A&R) at Universal Publishing was kind of a champion—he's amazing and he's really helped [connect] me.
DK: I really like your hit, "Thunder," with Imagine Dragons. How did this song come together?
DeZuzio: Thank you. "Thunder" started off as a beat idea that I did a while back. I was just kind of in this world of trying different things, taking some influence from the (rapper) M.I.A. world and the Santigold world, and make that more of a current thing, and add some different elements to it. So that's where my brain was when I started this idea, and then you know, adding Alex (Da Kid) and Dan (Reynolds) and the band to the process.
DK: So you helped create the track?
DeZuzio: Yes, we'd started the track idea, and then Dan came in and started doing lyrics and melody. And then we kind of pieced it all together. So it was a very collaborative effort.
DK: Now that you've had a big hit with "Thunder," are you getting more work and opportunities?
DeZuzio: Absolutely…having this level of excitement and positivity around one song is just amazing. I couldn't be happier, to get to do what I'm able to do every day.
DK: Are there new cuts you have coming out, that you can talk about?

Here's a video of Matoma & Noah Cyrus performing their single "Slow,"
which was co-written by Jayson DeZuzio.
DeZuzio: Yes, I have a new single called "Slow," which is released with (DJ) Matoma & Noah Cyrus. I wrote that with a friend of mine. It's a great song—it seems to be reacting really well. Noah's a great friend of mine…she's really wonderful and I'm excited to see her career take off.
DK: Thank you Jayson for doing this interview. Is there anything else you'd like to mention for this article?
DeZuzio: Yes. For me, I had been grinding it out for a long time, and sometimes I would put too much pressure on myself and I wasn't enjoying it as much. So I stripped it back and ask, "Why am I doing this?" And I realized that you have to enjoy it every day. I know it sounds cliché and silly, but you really do have to do it because you love it.
I spent a lot of years not being crazy successful, but I still loved it, and it forced me to do it every day because of the love. So I guess that my advice for anyone coming up, would be to work harder than anyone else, but always love it, and don't necessarily chase something that you don't believe in. You should absolutely love what you're doing every day, and really try to create the best song that you feel is going to move someone, or help sell that emotion in a way.