Jason Evigan Co-Writes & Produces Two Big Hits For Maroon 5: "Girls Like You" and "What Lovers Do"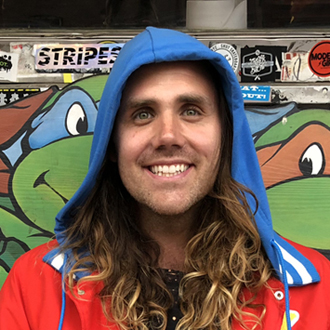 For the past five years, writer/producer Jason Evigan has been a steady presence on the Billboard Hot 100 chart. He first broke through in 2013, co-writing the Top 10 hits "Heart Attack" for Demi Lovato and "Talk Dirty" for Jason Derulo. He's also had hits with Nick Jonas ("Chains"), Kelly Clarkson ("Heartbeat Song"), and singles with Kehlani and Pitbull.
Now in 2018, Evigan is back with two big hits, co-writing & producing the number one hit "Girls Like You" by Maroon 5 featuring Cardi B, and the Top 10 hit "What Lovers Do" by Maroon 5 featuring SZA. These two singles have kept Evigan near the top of the charts for a full year. He also co-wrote & produced a third song ("Lips On You") on Maroon 5's hit album, Red Pill Blues.
Evigan, who is based in Los Angeles, has also had cuts with a wide range of other artists, including Bebe Rexha, Charlie Puth, Keith Urban, Fifth Harmony, Flo Rida, Lil Yachty, David Guetta, Madonna, Selena Gomez, Britney Spears, Robin Schulz, Sage the Gemini, Rachel Platten, Papa Roach, G-Eazy, Hey Violet, Skylar Grey and Zedd.
In addition to co-writing & producing songs for these artists, Evigan is also excited about the new group he's formed with his wife Victoria, called Elephant Heart. They have recently released two songs, and they will be recently more songs in the coming months.
We are pleased to do this new Q&A interview with Jason Evigan. He tells how he co-wrote the hits "Girls Like You" and "What Lovers Do," plus his hits with Jason Derulo and Nick Jonas.
Note: this is the second article we've done with Evigan. In our 2013 article, he recalled how he got started in the music business, and how he co-wrote his first hit, "Heart Attack" for Demi Lovato.
DK: Congratulations on your current hit "Girls Like You," by Maroon 5. How did you co-write this song?
Jason Evigan: I was in a session with (hit songwriters) Cirkut and Starrah, and Starrah was in the vocal booth. She was finishing another song that we worked on. I was in the other room, and I had this little guitar melody in my mind…this Tiger reggae thing (he sings the rhythm guitar part that became the intro).
When I'm with Starrah, I'm always trying to push her, and put some music underneath that is very different from anything she would do. So I wanted to see what she would do over some reggae vibes. I was a little nervous when I asked, "Hey, what do you think of this?" And she said, "Oh, I love it." Then she sat down, and she started going to town on some lyrics and melody. We wrote that whole song within an hour and a half. It was me, Cirkut and Starrah, and we're like, "I think this is really good."

Here's the video of Maroon 5's hit "Girls Like You" feat. Cardi B,
which was co-written by Jason Evigan.
Then we sent it out that day to (hit songwriter) JKash, who was executive producing Maroon 5's album. And he writes back, "This is a smash—I'm sending it to Adam (Levine) right now." Then within an hour he says, "Adam wants to cut it." Soon after, Starrah, Adam and (engineer/producer) Gian Stone wrote the bridge.
The album was about to be finished, so we had to be quick. In two days we had [Adam's vocals] on it, and then me and Cirkut went in and produced the whole track out and finished it up.
DK: When did Cardi B add her rap to "Girls Like You"?
Evigan: The song came out on the album, and later they hit us up and said, "Hey, we need a third single—we're gonna get Cardi on it." So Cardi did her thing on it, we edited it and got it all together. It happened really natural and smooth. And the video was great and really helped too. So it was like the perfect storm…it all worked out together. It doesn't always happen that way, but it did on this song.
DK: A few months earlier, you co-wrote "What Lovers Do" which was also a big hit. Can you tell the story behind this song?
Evigan: That was also me and Starrah. What happened was, Starrah comes into the studio and I'm like, "Dude, I want to do something that's super funky and weird. I had it in my mind, kind of like a French, punky kind of vibe, but she turned it into something different. So we wrote the song, and that same day I finished the production on it. I was so inspired…I knew that we were working on a song that was special. I felt like Maroon 5 needed to do this song (which is what happened).
DK: You wrote both of these hits with Starrah. Do you and her write a lot of songs together?
Evigan: Yeah, we've written quite a few. I've just put in the calendar; we're going to do bi-weekly sessions. We have a little magic going on. We come from two totally different worlds. I was in bands and I was really into electronic music, and she comes from a pop kind of world. So I think when we collide, it makes something special. We have a bunch of songs together in the hard drive, waiting to get out there (laughs).
DK: You're known as a writer and producer. Is your strength creating the music and the production?

Here's the video of Maroon 5's hit "What Lovers Do" feat. SZA, which was
co-written by Jason Evigan.
Evigan: It can be as a songwriter, or as a producer & songwriter. A lot of times, I go into sessions as just a songwriter, and a lot of times I go in as a producer & songwriter. But I'm first and foremost a songwriter—that's my main thing. I'm a melody guy. On all of these songs, I'm doing a lot of melody. And if I'm not writing the melody, I'm helping construct it and make sure that it's right.
On "Talk Dirty" for Jason Derulo, I just came in as a melody person on that one. And a lot of the songs I did with David Guetta, I did the toplines. I really kind of jump around (doing different parts), to be honest.
DK: "Talk Dirty" was a big hit. Can you talk more about how you co-wrote this song?
Evigan: I remember at the time, everyone was working on Derulo's stuff. [I had written] a lot of songs for Jason but nothing happened with them. Then I remember getting a phone call around 9 pm, from (hit songwriter) Sean Douglas. He goes, "Dude, come by the studio, I'm working with Jason. He's here right now. Trust me, you gotta hear this track." So I came in and we knocked out the song that night. And it became one of the biggest songs I'll ever have (laughs). It was a good lesson for me. I learned that it takes time…just be patient and find the right song and right sound. It was worth the wait, because from that song, Jason did "Wiggle" and a couple other hits that were in that same genre. If I didn't have the patience, I would have missed a big one.
DK: After your hit with "Talk Dirty," you had the hit "Chains" with Nick Jonas. How did you co-write this song?
Evigan: That might be my favorite song that was a hit. It was me, Ammar Malik and Danny Parker. I remember Ammar came in with an acoustic-type blues idea, and the verse was very bluesy. He was playing acoustic guitar. I thought the song was cool, but how do I make this sound modern? So I had the idea of stripping away all the acoustic guitars and doing a droning 808 (drum machine), like "boom…boom," taking away the chords but keeping the melody in. Then when the chorus comes in, it really explodes…it makes the chorus hit that much harder.
With any session I do, I'm always trying to push everything I do to the left a little bit, because that's the kind of music I listen to. I don't really like straight down the middle pop music, which sounds funny because that's [what I make sometimes].
DK: For most of your writing sessions, do other writers come to your studio to work? Or do you go to other studios to work?

Here's the video of "HIYA" by Jason Evigan's group, Elephant Heart.
Evigan: Two years ago, I built this insane studio, so right now a lot of people are coming to me. But I actually love going to other studios, because for instance, I just worked on (Australian dance trio) Rufus Du Sol's new album which I'm really excited about. We just finished the whole album, and it was cool because they were in Venice (near the L.A. beach), so I had almost an hour drive everyday. But on that drive, I'd be able to come up with all my ideas and write melodies and lyrics. So there's something about being in the car and having alone time before a session, which I had missed. So nowadays before a session [at my studio], I'll just go for an hour walk and I'll leave my phone away from me. I'll just walk and see if any ideas come to me. And usually, the ideas come when you're on a walk.
DK: Besides your recent hits and your work with Rufus Du Sol, are there other singles or cuts that you're excited about?
Evigan: I'm excited about working with Ellie Goulding, Chromeo, Gallant and some other artists who are more left of center. I'm also very excited about my new project Elephant Heart, that my wife Victoria and I've been doing. We put out two songs already on Spotify, and we have 14 songs done so we'll start releasing them. It's like really fun and cool, really out there kind of stuff. We explored some untouched territories with this music. Elephant Heart is a group; it's just me and my wife. We've played a big festival already. I haven't been this inspired making music in a long time. And doing this project has fueled the rest of my music too, which is great.