Jarmel Reece's "Loop Life" Named April "Best Song Of The Month"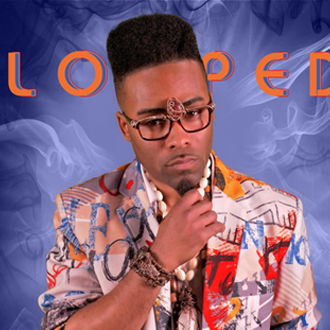 Jarmel Reece, a hip-hop artist & songwriter based in St. Louis, MO, has won the SongwriterUniverse "Best Song Of The Month" Contest for April, for his song "Loop Life" (co-written by Sham). Reece has released this song as a single, and he has created an excellent video for this song.
"Loop Life" is a rhythmic, propulsive hip-hop song that features strong rap performances by Reece and female artist S.Mills. The song has a thoughtful lyric message, about not wanting to be "stuck in a loop" and caught in a boring routine with no sense of purpose. This recording was skillfully produced by Sham, who is known for his work with Chingy and being part of the Trak Starz writing/producing team.
Reece grew up in St. Louis, and he got started with music at a young age. He was inspired by listening to such favorite artists as Tupac Shakur and Nas, and he entered and won talent shows when he was in school.
Reece has been writing and recording music for the past decade. In 2007, he released his first album, called I'm That, which sold 7,000 copies. Then in 2013, he released his second album The Holy Bible, which sold four million downloads.
Interestingly, Reece has also developed professional video editing skills. This has provided him a source of income, and it's also given him the ability to create impressive videos of his own songs. Reece says, "When I'm writing a song, I also see it visually. It makes it easy to write the song, because I've already made the video in my mind."
For "Loop Life," Reece co-wrote the song with writer/producer, Sham. "He came up with the concept, [and for the lyric] I took a lot of stuff I was going through in life," said Reece. "People would tell me to get a real job, which meant living a normal life inside the box. Other people may be living in a box, but don't let the people who are in a box discourage you."

Here's the video of Jarmel Reece's song, "Loop Life" (feat. S.Mills).
Reece and Sham recorded "Loop Life" in February (2018), and soon after Reece filmed the song's video. The video is very imaginative and features colorful graphics, and it does a terrific job of depicting the song's message.
Currently, Reece is promoting "Loop Life" and working on new music. "My plan going forward is to be an independent artist and to make my music worldwide," he explained. "I also have an organization called The Best Hood Is Fatherhood. This organization tries to empower men to take care of their kids and be a standard for their household. We go to schools and talk to kids about this, and help mentor them."
Top Five Songs Of The Month
Here are the Top Five Songs which were submitted for this month's contest, with the songwriter credits, plus their e-mail and website links. You can listen to the winning songs by clicking the music players below.
"Best Song Of The Month" Winner
Song Title:
"Loop Life"
Written by:
Jarmel Reece and Sham of St. Louis, MO. Performed by Jarmel Reece and featuring S.Mills.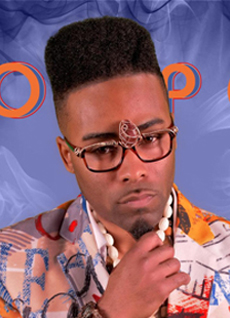 More Best Songs Of The Month