Gino Barletta Co-Writes Two Hits For Daya ("Hide Away" & "Sit Still, Look Pretty") And Co-Launches Record Label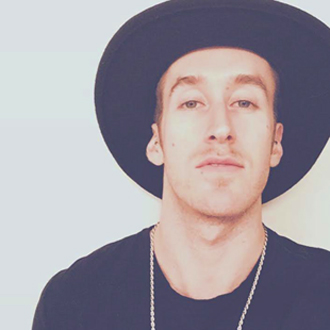 During the past year, Gino Barletta has emerged as a successful hit songwriter, producer and label exec. He helped discover rising pop star Daya, and co-wrote two of her hits, "Hide Away" and "Sit Still, Look Pretty." Barletta also co-wrote all of the songs on Daya's debut album, Sit Still, Look Pretty, which has just been released on Artbeatz Records. Artbeatz is an indie label launched by Barletta and Daya's manager, Steve Zap of Z Entertainment.
In this current era, where songwriters fiercely compete to co-write or place songs with major label artists, Barletta has mostly followed a different path. He has built his young career by being an independent songwriter, producer and music exec. His breakthrough success with Daya is a rare success story, where he helped develop a talented young artist who quickly skyrocketed to worldwide success. Daya's career has been further propelled by being the featured artist with The Chainsmokers on their Top 5 hit, "Don't Let Me Down."
Two years ago, Barletta (who is now 29) was a fairly unknown songwriter who just had a few cuts to his credit (most notably with JoJo). He teamed up with Steve Zap, who believed he could become a top hit songwriter. When Barletta introduced Daya to Zap, they both recognized her star potential. They immediately decided that their mission would be to promote Daya, and they established their Artbeatz label to do so. Barletta is President and Creative Director of Artbeatz Records, which is distributed by Sony RED.
Originally from a small town in Pennsylvania, Barletta moved to California after he decided to leave college after one year. He worked at different jobs before he connected with songwriters and producers in Los Angeles. He got his first songwriting placement in 2010, when he co-wrote a song called "Disaster" which was recorded by hit artist JoJo and released as a single.
It was in 2012 that Barletta first met Daya, who was just 13-years-old at the time. Barletta was invited to teach at a summer music camp in Pittsburgh, PA, and Daya (whose birth name is Grace Tandon) stood out as a talented young singer who was already serious about pursuing a music career. For three years, Barletta would work with Daya when he would occasionally come to Pittsburgh, helping to develop her performing and songwriting skills, and teaching her about the music business.
Then in 2015, Daya came to Los Angeles to record demos with Barletta and write songs. She recorded a new song called "Hide Away," which was written by Barletta, Brett McLaughlin, Scott Bruzenak & Britten Newbill. When Barletta played the demo of "Hide Away" to manager Steve Zap, it was the beginning of the process to promote "Hide Away" as a single to pop radio, and to sign Daya to Artbeatz.
Subsequently, Barletta and his co-writers wrote & produced Daya's debut EP (called Daya), which was released in September 2015. Then in 2016, as Daya was on the charts with the singles "Hide Away" and "Sit Still, Look Pretty," Barletta & his team wrote & produced Daya's album Sit Still, Look Pretty, which contains 14 songs which were co-written by Barletta.
We are pleased to do this new Q&A interview with Gino Barletta. He tells how he got started in the music business, how he met Daya, and how he co-wrote two of her hit songs.
DK: Where are you from, and how did you get started as a songwriter and musician?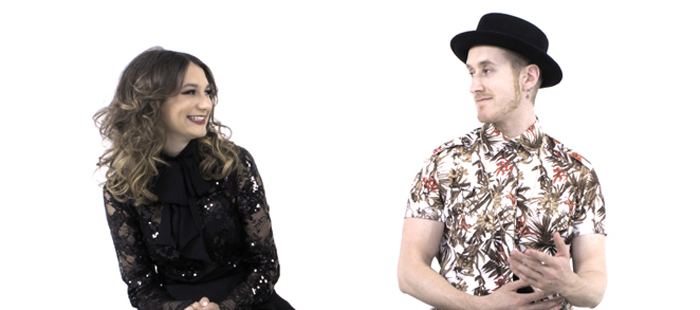 Barletta: I'm from a really small town called Sugarloaf, in Northeast Pennsylvania. I've been a singer my whole life, and I also learned to play piano at a young age. I grew up doing mostly classical music—I studied opera since I was around 10. I also did a lot of musical theatre.
In the area I was from, there wasn't a big focus on contemporary music. It was a lot of theatre, orchestral music and choral stuff. So I grew up really influenced by that, thinking I would move to New York and do Broadway. At the end of high school, I was accepted to Carnegie Mellon (University) in Pittsburgh, so I went to Carnegie Mellon to study vocal performance for a year.
DK: When did you decide to move to Los Angeles?
Barletta: While I was there going to classes at Carnegie Mellon and doing the work, I would be singing to myself. Something was telling me to just take a risk and go to L.A. I'd never been there before, and I didn't know anything about the music industry, but I was starting to fall more in love with pop music. So after a year of college, I decided to drop out at Carnegie Mellon and move to California. I actually moved to San Diego and worked there for awhile, earning some money before trying to settle down in L.A.
During this period, I reached out to USC and UCLA—I knew USC had this Contemporary Music program. The director of the Contemporary Music department at USC said, "You know, we have this music industry program, but we also double our faculty at Cal State Northridge. So why don't you look into taking some classes there first?" So I did that. But again I thought, I just don't think college is great for me. I felt like I'd already have my roots planted, as far as my knowledge in music, and I wasn't sure what I was learning [from my classes] would take me all the way in the industry.
DK: When did you start making connections in Los Angeles?
Barletta: Around 2009, I started surfing the internet and trying to connect online with songwriters, musicians and producers. I looked on Craiglist and I found this producer named Mario Marchetti, who was looking for interns and engineers. I didn't know anything about engineering yet. Well, I checked out Mario's music and he was really good. I emailed him—I said I was a singer and I had just moved out to L.A. I also said I would be interested in learning how to write songs.

Here's the video of Daya's hit "Hide Away," which was co-written by
Gino Barletta.
So I went to Mario's studio to meet him. He played me some songs, and everything was sounding great. I said, "Wow, I'd really love to work [and write] with you." And he said, "We'll see what we can do. I have a bunch of tracks here—I'm going to step out for lunch for an hour, and I want to see what you can come up with."
I said, "Okay," although I'd never done this before and I'd never written to a track. So it was literally just me and a track in the room. I started making voice notes on my phone, and I came up with this song. When he came back, he asked, "What do you have?" I said, "I wrote this song…I think it's pretty good." So he listens to the song and he says, "Yeah, it's pretty cool. I'm going to put you in touch with my manager and we can set up some dates for you to come by and continue working."
At the same time, a friend of mine from Pennsylvania, Denise Carite, had just graduated from Berklee (College of Music), and she moved out to L.A. She's a great singer, who was already successful as a background singer, touring with JoJo, John Legend and Jazmine Sullivan. I told her I'd written this song with Mario, and asked if she would sing the demo. So she comes in and she demos the song, and it sounds great. Denise posted the song on her Facebook, and JoJo happened to hear the song and liked it.
DK: Did this turn out to be the song that JoJo recorded?
Barletta: Yes. This song was called "Disaster," which is the song that JoJo cut. This was great news that JoJo wanted to cut this song. She recorded it, but it took awhile for the song to come out, because she was in limbo (between labels). It was eventually released as a single (in 2011) and went Top 20 at radio, before it fell off. But that was how I got my start as a writer.
DK: Was it around this time that you first met Daya?
Barletta: Yes. A friend of mine, Christina Chirumbolo, called me. We had met years earlier when we were at Carnegie Mellon. She said, "Hey Gino, I've been following your career, and I would love for you to come to the music conservatory I've opened outside of Pittsburgh, for kids from age 7 to 20. I'd love for you to come and do a summer workshop."
I said, "Yeah okay, that sounds great." So I went to Pittsburgh in the summer of 2012. We did a two-week program there—I taught songwriting, production and artist development. We just sort of opened the kids' eyes to contemporary music. That was where I met Daya—she was just 13-years-old. But of the kids there, she was seriously into music, and she was interested in learning how to write songs. She was really the standout student.
For the next few years, I would bounce back and forth between Pittsburgh and L.A., and everytime I would go to Pittsburgh, I would work with Daya. And each time we would do the workshop, Daya and her mom would be asking me about how she could move forward (with her music career).

Here's the video of Daya's hit "Sit Still, Look Pretty," which was co-written by
Gino Barletta.
Then in January 2015, Christina calls me, and she says that Daya would really like to come to L.A. (with her mom) and work with me in the studio. At that time, I was starting to get a little more traction as a songwriter. My songs were starting to get cut. I was also becoming more seasoned as a writer and producer, because I had worked with a lot of independent artists through those years.
I reached out to some of my songwriter and producer friends, some who were doing really well at the time. I got Scott Bruzenak, Brett McLaughlin and Britten Newbill involved, and Daya came out to L.A. to work with us.
DK: Is this when you wrote "Hide Away"?
Barletta: Yes. On the second day in the studio, I asked Daya how things were going (in her life), and if she had a boyfriend. I knew she had strong morals and ethics. She said she didn't really have a boyfriend, but if she wanted to be with someone, she would want to date somebody who's just a really good guy. So I said, "That's great—that's a great start to a song. A lot of girls can relate to that."
That was when we wrote "Hide Away." Daya then goes into the vocal booth—she sings it down one time, and all our jaws dropped. We're like, "Wow, her voice on this song is amazing!" So we cut the song and produced it, and the song was done.
When our sessions ended that week, Daya and her mom flew back home to Pittsburgh. We were all excited with how well "Hide Away" turned out, but it didn't immediately occur to me that it would be a hit right away for Daya.
DK: When did you play "Hide Away" for manager Steve Zap?
Barletta: A week later, Steve called me. I had been talking to him for a little over a year. Steve was really interested in managing me as a writer. The first time I met him, he said "I think you're the best songwriter I've ever met. I'm so confused as to why you don't have cuts." He was a really nice guy, and I was quite fascinated by [his background] as a radio promoter, because that was one of his big draws as a manager. He could say, "If you were my artist and you have a [great] song, I could put it on the radio."
So a week after working with Daya, Steve told me to come by his office to catch up. I came to his office, and he asked, "What have you been working on—do you have any new music?" I said, "Yeah I have a couple new songs." Then I played him "Hide Away," and he loses his mind! He said, "This song is a hit! Who is this girl who singing this? I guarantee you—this is a hit song!"
When I asked Steve what he had in mind for this song, he said, "You and I are going to start an independent label and we're going to put this song out to radio." I couldn't believe what he just said (laughs). He then said, "You need to get [Daya] back out here. I want to meet her and I want to meet her parents."
So five days later, Daya and her parents were back in L.A., and we're sitting at Steve's house in Calabasas. Steve said, "You know, I really believe in this song…it's a hit. Your voice is so distinct—it's nothing I've really heard before in a pop song. I'm 100% sure that I can make this a hit record."
By the end of the meeting, Daya and her parents had agreed [to move forward with the deal]. Steve would manage her, and Steve and I started our label, Artbeatz [so we could promote her]. Then a few months later, Steve began working the song to radio.
DK: "Hide Away" is such a unique song—I can see how this song would take off at radio.
Barletta: As soon as the summer (2015) hit, the song started to become incredibly reactive. Then we partnered with Sony RED for distribution of the single. They sort of put together the roadmap of the promotion side of things. And Daya worked so hard to promote the song.
As the song grew, Sony RED said we needed more music, more songs. So I said, "Okay, we'll put together an EP." So I brought in the same guys (Brett, Britten and Scott) and I said, we have to write the songs for the EP immediately. Then Daya came to LA to cut the record, and then we finished it. It was in September (2015) that we put the EP out. During this time, "Hide Away" kept [moving up the charts].
DK: How did Daya become the featured artist for 'Don't Let Me Down," the Chainsmokers' hit?
Barletta: Steve (Zap) helped get the Chainsmokers' record for Daya. He reached out to their management and pitched Daya to be the featured artist on "Don't Let Me Down." Steve convinced the Chainsmokers that Daya would be great for this song. I then recorded her vocals (on the demo), and they loved what she did. And a couple months later they decided to make it their single. The success of "Don't Let Me Down" was great, because it brought more attention to her as an artist.
It's been amazing how fast things have happened. Now Daya's album has just come out, which we feel very strongly about.
DK: You've obviously been busy working on Daya's album. Are there other artists that you've signed to your Artbeatz label, that you're developing?
Barletta: We do have another (female) artist named Symon. She's a big focus as well. She's a much different artist, but I'm super excited about her. We'll definitely be pushing her to radio soon. When Symon's songs are finished, I'll be releasing my own music (as an artist). Still, my main focus right now is Daya. We're always going to be creating music for her.