Georgia English's "Finish What You Started" Named October "Best Song Of The Month"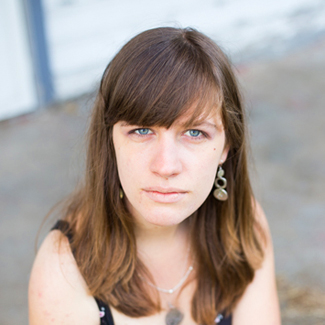 Georgia English, an Americana/soul singer/songwriter based in Nashville, TN, has won the SongwriterUniverse "Best Song Of The Month" Contest for October, for her song "Finish What You Started." This song is included on her album Good Girls, which was released independently in January 2015 by English with her group, Georgia English and the Jukebox Kids.
"Finish What You Started" is an appealing, acoustic/pop/soul tune which has a breezy, easy-going feel to it. The song's highlight is the chorus, which has a catchy melody and an arrangement that emphasizes the main hook, which is when English sings the title line "finish what you started." This recording features English on vocals and guitar, with her band the Jukebox Kids playing the other instruments. "Finish What You Started" was expertly produced by Vicente Espi, who is based in Boston.
English was born and raised in San Francisco, CA, where she learned to play guitar at age 9 and started writing songs when she was 11. She also plays some saxophone and piano. When she was a teenager, English had a band called Sit Down And Shut Up, and she busked in San Francisco subway stations. She's been inspired by listening to such favorite artists as the Beatles, Lucinda Williams, Ray Charles, and to American roots music.
For college, English attended the prestigious Berklee College of Music in Boston, MA, where she subsequently graduated with a B.A. degree in songwriting. It was during college that she recorded her debut EP, which was called In The Fog. One of the songs from the EP, "Learn To Be My Fool," was placed in the movie, Ask Me Anything (starring Britt Robertson, Martin Sheen & Justin Long).
In August 2014, English decided to move to Nashville to pursue her artist career and develop her songwriting. Notably, she also has a music-related day job which she really likes, teaching music to children and directing a children's choir.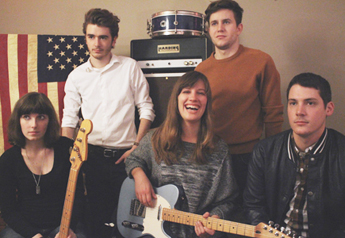 For her song "Finish What You Started," English recalled what inspired her to write this song. "When I was teaching (music), one little girl asked me, 'How come on the radio, all the boys are happy and all the girls are sad?' I had been writing sad songs—I wanted to write something assertive that you can dance to. I've always loved listening to Stax and Motown music, with its great grooves."
Following the release of her album Good Girls in January (2015), English has been promoting her album and touring frequently, playing music festivals in Tennessee, plus shows in North Carolina, West Virginia, Pennsylvania and California. She has also enjoyed connecting with the Americana music community. In addition, she has been writing new songs, and she looks forward to touring again next summer.
Top Five Songs Of The Month
Here are the Top Five Songs which were submitted for this month's contest, with the songwriter credits, plus their e-mail and website links. You can listen to the winning songs by clicking the music players below.
"Best Song Of The Month" Winner
Song Title:
"Finish What You Started"
Written by:
Georgia English of Nashville, TN. Performed by Georgia English and the Jukebox Kids.
More Best Songs Of The Month
To enter the next "Best Song Of The Month" Contest (the deadline is the last day of each month), please
Click Here