Gar Francis' "Shine Your Love" Named June "Best Song Of The Month"
Gar Francis, a rock/Americana/blues artist & producer based in Scotch Plains, New Jersey, has won the SongwriterUniverse "Best Song Of The Month" Contest for June, for his song "Shine Your Love." Francis co-produced this song with gospel/soul artist Kathryn Shipley, and it has been released as a single on Bongo Boy Records, a label owned by Francis and Monique Grimme.
"Shine Your Love" is a well-crafted, gospel/soul song, which is in the vein of the Staple Singers and other classic soul artists. This song provides a fine showcase for Shipley's heartfelt, expressive vocal performance. The recording was expertly produced by Francis and by Eric Barfield of Nashville, who played keyboards on the cut. Another key element of the song is its strong chorus, which includes background vocals by a gospel choir.
Francis grew up in North Plainfield, NJ, and he started playing guitar and writing songs when he was 10. He now also plays piano, organ and drums, and he's released solo albums and played in other bands.
Early on, he was in a group called The Rockids, that played in the top rock clubs in New York City. Later on, he was in a band called Plainfield Slim which released albums in the early 2000s. It was in 2003 that Francis began writing & recording his solo albums, and he launched Bongo Boy Records (with Monique Grimme) as a vehicle to release his own albums, and to release music by talented, independent artists. Francis' most recent album as an artist is called The More Things Change, The More Things Stay The Same, which was released in 2013. "With Bongo Boy Records, I wanted an outlet for the music I was recording and producing, and we've done singles with many artists." explained Francis.

Here's the video trailer of Kathryn Shipley's single "Shine Your Love,"
which was written by Gar Francis.
Via their label, Francis and Grimme have provided exposure for many indie artists. The label has also released about 25 compilation albums that spotlight promising artists in different genres. Notably in 2015, Francis co-wrote & co-produced an album for Mark Lindsay (former lead singer of rock band, Paul Revere & The Raiders), which was released on Bongo Boy Records.
Regarding his song "Shine Your Love" and his collaboration with singer Kathryn Shipley, Francis said, "I was blown away when I heard her voice. I had the song kickin' around for awhile, and I knew 'Shine Your Love' would work well for Kathryn. So we decided to work together, and Eric Barfield produced the basic track and played keyboards, and then I added guitar and we brought in the gospel choir. I'm looking forward to working more with Kathryn."
Top Five Songs Of The Month
Here are the Top Five Songs which were submitted for this month's contest, with the songwriter credits, plus their e-mail and website links. You can listen to the winning songs by clicking the music players below.
"Best Song Of The Month" Winner
Song Title:
"Shine Your Love"
Written by:
Gar Francis of Scotch Plains, New Jersey. Performed by Kathryn Shipley.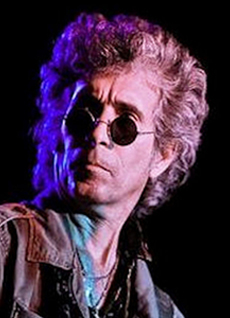 More Best Songs Of The Month