Rob Fusari Co-Writes & Produces Top Hits For Destiny's Child, Will Smith And Other Artists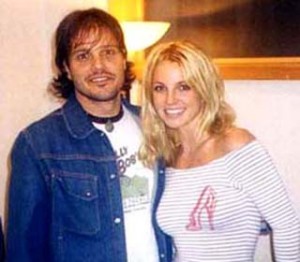 Note: This article was written in 2005. Rob Fusari is now also known for helping to discover Lady Gaga and producing and co-writing her hit song, "Paparazzi."
In just the past few years, New Jersey-based writer/producer Rob Fusari has enjoyed major hit success, not once, but three times. He has co-written and produced three, worldwide hits, two of which reached #1 on the Billboard Hot 100 chart. Fusari helped launch Destiny's Child career with their first hit 'No No No' in 1998, and followed up that success in 2001 with the #1 'Bootylicious' (from the group's Survivor album). He has also had movie soundtrack success, co-writing & producing Will Smith's #1 hit 'Wild Wild West' (featuring Dru Hill)..
Fusari has demonstrated his versatility as a writer/producer, working with a wide range of artists in the pop, rap, R&B and dance genres. For example, he has had cuts in the past year with such artists as: Jessica Simpson (the title cut of her new In This Skin album); two cuts on Kelly Rowland's solo debut album; Whitney Houston (the #1 dance remix hit, 'Love That Man'); and several cuts with classic dance diva, Gloria Gaynor. Most recently, he has collaborated with Britney Spears, Cathy Dennis, Tom Nichols, and European pop stars, Gareth Gates and Billy Crawford.
Born and raised in Livingston, NJ (a small town), Fusari began studying classical piano at age eight, and became so skilled as a pianist, that he started performing in national competitions by age 10. 'It was exciting to play in these piano competitions,' recalled Fusari. 'The top three finalists would get to play a recital at Carnegie Hall, and I had the opportunity to play at Carnegie for three years in a row.'
It was during his college years (at William Patterson College in NJ), that Fusari began writing songs. He started recording demos, and he subsequently met hit songwriter Irwin Levine, who was known for writing 'Tie A Yellow Ribbon' and several other hits for Tony Orlando & Dawn. Fusari played some of his demos for Levine, who was impressed with the songs, and he decided to collaborate with Fusari.
'Irwin invited me over to his studio to write with him,' explained Fusari. 'Working with Irwin was great; I learned a lot about the craft of songwriting. We wrote together for two years, creating all kinds of music ' pop, rock and country. Because Irwin was more of a lyricist, I was kind of forced into learning production and programming. We bought some gear, and I jumped into it.'
In the mid-'90s, Fusari began collaborating with another songwriter, Josh Thompson, whose background was more R&B-influenced. 'Josh and I worked together for two or three years, and I got into writing R&B with him,' said Fusari. 'I learned how to produce R&B vocals through working with Josh. We ended up writing about 300 songs together, and we would meet with labels to pitch our songs. One of the highlights, was when we got to record a song with George Benson.'
Fusari started to get a few cuts on albums, but his big break came when a songwriter friend, Calvin Gaines, brought R&B producer Vince Herbert to his studio. Herbert had begun working with Destiny's Child, which was then a new group recently signed to Columbia Records. 'I was working on a track called 'No No No," explained Fusari. 'Vince liked it and asked me, 'what's that?' He took the track to (Columbia A&R exec) Teresa LaBarbera-Whites, who immediately wanted Destiny's Child to record the song. We finished writing the song (with Herbert, Gaines and Mary Brown co-writing), and recorded the song in Manhattan with the group.'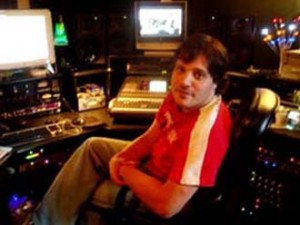 As a result of this success, Fusari became a production partner with Herbert, and ended up moving to Los Angeles. The duo worked on many artist projects together, including Bone Thugs-N-Harmony, K-Ci & JoJo, Case, Montel Jordan, Total, Tatiana Ali, and several artists on Babyface's Yab Yum label. But after a year-and-a-half of non-stop work, Fusari decided to move back to New Jersey, and launch his own production company.
Now back in NJ, Fusari started to call record labels, artists and managers, to let them know he had started his new company. 'I called Omar Lambert, who managed Tatiana Ali and also worked with Will Smith,' said Fusari. 'He told me Will Smith was looking for track ideas for the theme song to Wild Wild West. I put together several sample-based tracks and submitted them to Omar, who forwarded them to Will. Will really liked the track which I used a sample of Stevie Wonder's 'I Wish,' and it was this track that turned into the 'Wild Wild West' song. I went to Will's house (& studio) in Thousand Oaks (CA) to finish writing and recording the song. To complete the record, we got Dru Hill to sing the hook in the chorus.'
Following his 'Wild Wild West' success, Fusari got back together with Destiny's Child to work on their Survivor album. He submitted about 30 tracks to the group's manager, Mathew Knowles, who forwarded the tracks to Beyonce. About two months later, Fusari got a call from (Columbia's) LaBarbera-Whites, who said that Beyonce loved the track which would become 'Bootylicious.' Beyonce met with Fusari in Manhattan, and they not only finished 'Bootylicious,' but they also wrote three other songs which made the Survivor album ('Apple Pie,' 'Happy Face' and 'Thank You').
'It was great working with Beyonce,' said Fusari. 'She's an extremely gifted artist, and she's the real deal as a songwriter.' Fusari went on to produce three songs on the Destiny's Child Christmas album (8 Days Of Christmas), and co-wrote the song, 'Winter Paradise.'
Fusari then began working with another Destiny's Child member, Kelly Rowland, for her solo debut album, Simply Deep. 'I really liked working on Kelly's album, because it gave me the opportunity to stretch a bit musically,' explained Fusari. 'I did 'Train On The Tracks,' which has a more folk/acoustic sound, more in the vein of Natalie Imbruglia than pure R&B. Kelly was also fun to work with. She's very nice and caring, and she's also a star.'
After completing work with Rowland, Fusari received a call from Arista Records to work with Whitney Houston. 'Arista liked my song 'Love That Man,' and they wanted me to produce it on Whitney's new album (Just Whitney),' said Fusari. 'They flew me down to Miami to work with Whitney on this song. I ended up co-producing this song with Babyface.' 'Love That Man' was later released as a dance remix single, and it reached #1 on the Billboard dance chart.
Around this time, Fusari also was offered the opportunity to collaborate with hit pop artist, Jessica Simpson, for her new album project. 'Teresa (LaBarbera-Whites) called me about writing with Jessica, so I went to Nashville to work with her,' explained Fusari. 'Jessica, Trina Harmon and I wrote 'In This Skin,' which turned out to be the title track of her new album. I produced the master recording of this song a few weeks following the writing session.'
Fusari is continuing to work on a variety of projects, both in the U.S. and in Europe. He has recently collaborated on songs for American Idol finalist Tamyra Gray, and for Pop Idol finalist Gareth Gates. In addition, Fusari is developing several new artists that he has signed to his production company.
'I'm very excited about working with the new artists that I'm developing, plus continuing to write and produce for established artists in different genres,' said Fusari. 'I just want to surround myself with talented people, and keep creating quality records. Every day I'm learning more and more, and I'm looking forward to seeing what the future holds.'