Hit Songwriter Frank Myers Tells How He Co-Wrote The Classic Song, "I Swear", Which Became A Hit For All-4-One And John Michael Montgomery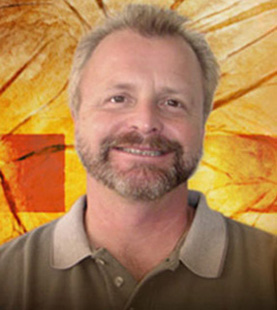 Nashville-based writer/producer Frank Myers is known for writing many country, pop and AC hits over the past 25 years. Starting with the #1 hit 'You And I' (recorded by Eddie Rabbitt & Crystal Gayle in 1982), he has written or co-written 14 Billboard Top 10 country hits, several which reached #1 and subsequently crossed over to become pop and AC hits.
Myers has written multiple hits for Chris Young ("Tomorrow"), Lonestar ('My Front Porch Looking In,' 'I'm Already There'), Alabama ('Once Upon A Lifetime,' 'T.L.C.A.S.A.P') and Eddy Raven ('Sometimes A Lady,' 'You're Never Too Old For Young Love,' 'You Should've Been Gone By Now,' 'Bayou Boys,' 'I Got Mexico'). He has also written hits for Reba McEntire ('One Honest Heart'), Doug Stone ('Come In Out Of The Pain') and Tanya Tucker ('Changes').
However, Myers is probably best known for co-writing (with Gary Baker) one of the biggest hits of the past two decades, 'I Swear.' This song was first recorded by John Michael Montgomery, and it stayed at #1 on the country chart for an impressive four weeks. And in the midst of this success the unexpected happened ' it was covered by pop/R&B group All-4-One and became a massive pop hit, staying at #1 on the Billboard Hot 100 for a near-record 11 weeks.
In a new interview, Myers recalled the remarkable events which led to 'I Swear' becoming a worldwide hit. He discussed how the song was written, how the song had surprisingly been passed on by many artists for five years, and how it was finally cut by Montgomery and then All-4-One. It's a story many writers dream of ' to write a song that becomes spectacularly successful in multiple genres.
SPECIAL FEATURE: STREAMING AUDIO

Listen to the original demo of "I Swear" (written by Frank Myers & Gary Baker).
'Gary (Baker) and I wrote 'I Swear' in 1987,' explained Myers. 'At the time, I was in Eddy Raven's band and Gary had a band called the Shooters. I was signed to Dennis Morgan's publishing company, Morgan Music Group, and Gary was signed to Rick Hall's publishing company.'
'One day Gary told me he had a very good, new song title called 'I Swear',' he said. 'As I was driving to Gary's home in Sheffield, Alabama (a three-hour drive from Nashville), I started coming up with song ideas for 'I Swear.' I wrote the chorus lyric and the chorus melody while I was driving there. Gary and I then went to Rick Hall's Fame Recording Studios in Muscle Shoals (AL) to work on the song. Gary and I wrote the verses together, and we finished the song there.'
'Gary then recorded a country demo of 'I Swear' at Fame Studios, and we started pitching the song. We pitched it around for five years and everyone passed on it! Then around 1992, while Gary and I were both working with Marie Osmond, we had Marie's keyboard player Jerry Williams program a new demo track of 'I Swear.' We sang on this new demo, and this version turned out to be the one which finally led to the song being cut.'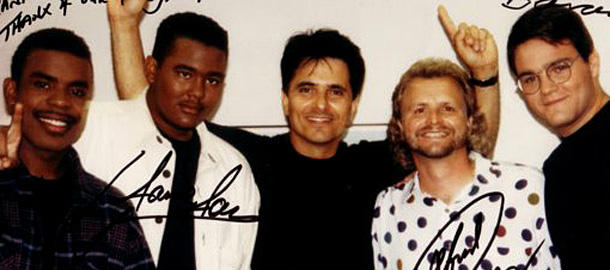 It was in early 1993 that Myers played 'I Swear' for John Michael Montgomery. 'By this time I was signed as a staff writer to HoriPro Music Publishing, and John Michael was also signed there. I was supposed to go to Kentucky to write with John Michael on a houseboat. As it turned out, we didn't have time to write, but I did play him 'I Swear.' He said he really liked it, but he wasn't sure if it was better than the songs he already had for his album project.'
'Two weeks went by and I never heard back,' continued Myers. 'Then I heard John Michael was going to be in Nashville to receive his gold album, at a party hosted by his label, Atlantic Records. I went to the party, and afterwards I played 'I Swear' for him again. He said, 'Yeah, I really like it,' and he told me to play it for his producer, Scott Hendricks. I had to go back on the road, so I had Matt Lindsay of Morgan Music Group take it over to Hendricks. It was later (in spring 1993) that I heard that John Michael did cut the song, and that [Montgomery, Hendricks and the label] were all very excited about it.'
In fall 1993, 'I Swear' became the first single released from Montgomery's new album, Kickin' It Up. It moved quickly up the country chart, and stayed at #1 for four weeks. It was during this time that Myers & Baker were called in for a very momentous meeting at Atlantic Records Nashville. 'Al Cooley (head of A&R) called us in for a meeting with him and Rick Blackburn (President of Atlantic Nashville),' recalled Myers. 'They said, 'We've got something we want to play for you.' And then they played us All-4-One's version of 'I Swear.' Gary and I just looked at each other, dumbfounded. Rick (Blackburn) then said 'Yes, it's going to be their single, and yes, it's going to go #1 on the pop charts!' It was a surreal moment.'
Myers explained the events which led to All-4-One cutting this song. 'Originally, Doug Morris (CEO of Atlantic Records) tried to get Rick to crossover John Michael's version to go pop. But Rick didn't want to make country radio mad. So Morris decided to have (superstar pop producer) David Foster produce 'I Swear' on All-4-One, which was a new group on Atlantic.'
All-4-One's version of 'I Swear' was released in spring 1994, as the second single from the group's debut album, All-4-One. 'It shot up pretty quick and stayed at #1 pop for 11 weeks,' said Myers. 'I was amazed and thanking the Lord every day!'
It wasn't long before Myers and Baker began receiving many accolades for writing 'I Swear,' including the Grammy Award for Best Country Song, a Grammy nomination for Song Of The Year, Billboard #1 Song of 1994, ACM Single and Song Of The Year, CMA Single Of The Year, and ASCAP Pop, Country and R&B Song Of The Year. Myers and Baker became so hot that they signed a label deal (as the duo Baker & Myers) with MCG/Curb Records. The duo released one album on Curb, and were nominated by both CMA and ACM as Duo Of The Year.
Since that time, 'I Swear' has become a standard which has been covered by artists worldwide. 'The song has been recorded in many genres,' said Myers, 'including reggae and disco, and it's been sung in many languages.'
More information about Frank Myers can be found at his website: www.frankmyersmusic.com