Frank Dixon's "Gold" Named December "Best Song Of The Month"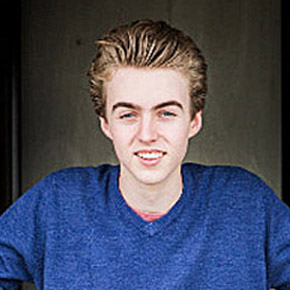 Frank Dixon, a very promising, 15-year-old pop singer/songwriter based in Melbourne, Australia, has won the SongwriterUniverse "Best Song Of The Month" Contest for December for his song "Gold." Dixon will be releasing independently his debut 6-song EP, Hello World, on February 6, 2015 (which is his 16th birthday).
"Gold" is a contemporary pop/rock tune which presents several strong elements. The song starts off softly with Dixon's lead vocal and sparse accompaniment, but then delivers a full-band production in the chorus. The lyric has an uplifting theme, about searching for a positive attitude and outlook in life. Notably, "Gold" features a compelling rap & singing performance by Australian female artist Kelebek. "Gold" was initially produced in Melbourne by Lee Bradshaw, with additional production (a few months later) by Michael Stangel.
Dixon was born in Brisbane, Australia, but he has grown up mostly in Melbourne. He now plays three instruments (piano, guitar and trombone) and he started writing songs when he was just nine. Impressively, Dixon has already been recognized for his songwriting—at age 13 he was named the Australian Under 18 Songwriter of the Year. He was also a semifinalist in the Teen Division of the International Songwriting Competition.
During the past few years Dixon has released nine singles, but his upcoming EP should further establish Dixon as a singer/songwriter to watch. "The EP is called Hello World and it is six tracks which I have written, performed and produced," explained Dixon. "I am really looking forward to the release, as this EP will be my music sounding the way I want it to sound. I have been really lucky to work with lots of producers both in Australia and Los Angeles, and I am excited to be able to take what I have learned from all of them and make this EP my own."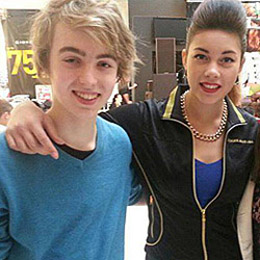 Regarding his song "Gold," Dixon discusses what inspired him to write it. "I wrote 'Gold' at the end of last year. I just wanted to write an uplifting song that could kind of tell people my age to just be themselves. People have asked if the song was about bullying or anything like that, but it was just something that I wrote to make people feel good." Notably, "Gold" was named the winning song at the Australian Songwriting Awards, and it was used as the theme song of the Australian Teenage Expo.
Currently, Dixon is busy completing his EP release, and building upon the exposure and success he's achieved so far. "I am hoping that 2015 will be an amazing year," he said. "We are planning to tour after the EP has been released, and we are currently putting the band together and we have just started rehearsals. I have a few performances locked in for the start of the year, but we are just concentrating on the finishing touches of the EP at the moment."
Top Five Songs Of The Month
Here are the Top Five Songs which were submitted for this month's contest, with the songwriter credits, plus their e-mail and website links. You can listen to the winning songs by clicking the music players below.
"Best Song Of The Month" Winner
Song Title:
"Gold".
Written by:
Frank Dixon of Melbourne, Australia. Performed by Frank Dixon & Kelebek.
More Best Songs Of The Month
To enter the next "Best Song Of The Month" Contest (the deadline is the last day of each month), please
Click Here