Elsie and The Vibe's "Riverside" Named July "Best Song Of The Month"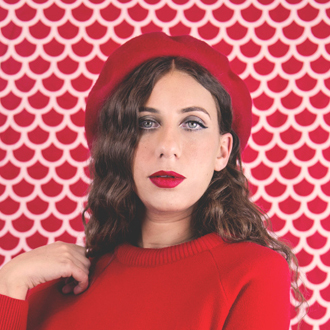 Elsie, a pop/soul singer/songwriter (based in Melbourne, Australia) who leads her group Elsie and The Vibe, has won the SongwriterUniverse "Best Song Of The Month" Contest for July, with her song "Riverside." This song is included on her self-titled EP Elsie and The Vibe, which she released independently in August 2017.
"Riverside" is an well-crafted song that blends a classic R&B flavor with a fresh, contemporary sound. The song's highlight is a strong chorus, which has an appealing melody that lifts higher and showcases Elsie's powerful, soulful lead vocals. The recording also features a crisp horn arrangement and distinctive, backing vocals. On "Riverside," Elsie worked with Australian producers Rob Upward and Jonathan Dreyfus.
Elsie was born and raised in Melbourne, where she started playing piano at a young age, and she later learned to play guitar. When she was 13, she began to write songs. Elsie has been inspired by listening to such favorite artists as Etta James, Lauryn Hill, Alicia Keys and Christina Aguilera. Elsie explained, "I've always been drawn to ladies with big voices who have something to say."
It was with the release of her five-song EP Elsie and The Vibe (which has been described as Motown-inspired R&B/pop/soul) that she began to attract more attention and recognition. "Riverside" was selected as a finalist in the vocal performance category of the Unsigned Only Competition in 2017, and as a finalist in the 2018 International Acoustic Music Awards. "Riverside" and two of her other songs ("Naked" and Stop") were selected as semifinalists in the UK Songwriting Contest.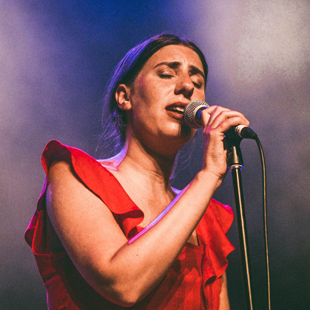 When asked what inspired her to write "Riverside," Elsie replied with a deeply personal story. "When I was 18, I was diagnosed with cancer. It was an extremely overwhelming and confronting time—within two weeks of diagnosis I was in surgery, with further treatment for six months following. I wrote the song about this experience…it's about finding strength in difficult circumstances and overcoming those challenges."
Currently, Elsie performs live shows in Australia, and she is working on her next release. Elsie said, "At the moment, the music I'm working on sits on the same spectrum (R&B/pop/soul), but with additional neo-soul and modern influences." She also hopes that a U.S. tour is on the horizon.
In addition to her main career as an artist and performer, Elsie is a college graduate with a Bachelor's degree in Biomedicine, and she is a part-time primary teacher who teaches students with special needs.
Top Five Songs Of The Month
Here are the Top Five Songs which were submitted for this month's contest, with the songwriter credits, plus their e-mail and website links. You can listen to the winning songs by clicking the music players below.
"Best Song Of The Month" Winner
Song Title:
"Riverside"
Written by:
Elsie and The Vibe of Melbourne, Australia. Performed by Elsie and The Vibe.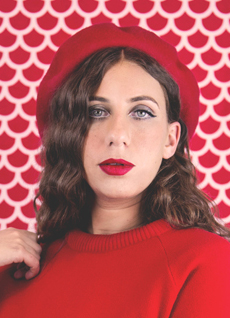 More Best Songs Of The Month