Songwriter Jorgen Elofsson Writes Hit Songs for Britney Spears, Kelly Clarkson, Westlife And Other Artists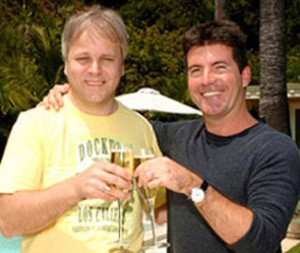 Update: In 2013 Jorgen Elofsson co-wrote the #1 hit for Kelly Clarkson, "Stronger (What Doesn't Kill You)." This article was written in 2005.
The name of Swedish songwriter Jorgen Elofsson may not be well known (in the U.S.), but anyone who has turned on a radio or television nearly anywhere in the world has heard his music. He has penned global hits for Britney Spears ('Sometimes' and 'You Drive Me Crazy'), Kelly Clarkson ('A Moment Like This"), U.K. sensation Westlife, and he contributed two songs to Simon Cowell's pop-opera creation, Il Divo.
As he celebrates 10 years with BMG Publishing and sales of 100 million units, Elofsson discusses the craft of songwriting, and how he began working with Cowell and writing for many of the Pop Idol artists around the world.
Growing up by the sea in southern Sweden, Elofsson recalls that his interest in music began around age 16. 'I sat down with a friend's electric guitar, and just sort of fell in love with the whole thing. It was then that I found the key to where I was going to go – there was never any doubt.'
Elofsson said he began songwriting as soon as he learned to play the guitar. 'I would get the weekly women's magazines and write music to the poetry that people sent in. Then I ended up in different bands over the next few years. I had a single here and there, but nothing serious.'
By 1987, Elofsson decided to get more serious. 'With the bands, it was all fun, then we'd split up. I seemed to be the only one working. So I kind of quit. I decided if this was going to happen, I was going to have to do it on my own, so I started a solo career.' He signed with Sweden's CBS Records, where he released two albums with minimal success.
Elofsson attended college for a year and supported himself with jobs that allowed him to keep his pursuit of music alive. 'Then I found my way into a studio, where I started writing radio jingles and things like that. I started my own company in '93 and have been my own employer since then.'
In 1994 he experienced his first hit with Swedish artist Carola. 'It was a great moment to hear somebody else record a song that I'd written,' he said. 'Something happened, and from then on I realized this is much more fun – I didn't want to be an artist, I wanted to be a writer.'
Elofsson signed with BMG Publishing in early 1995, and started working with European artist Dr. Alban at Cheiron Productions (of Britney Spears/Backstreet Boys fame) and became acquainted with longtime collaborators David Krueger and Per Magnusson.
'I love to write with other people, but I also love to do it on my own,' he said. 'Every now and then I write a song on my own, to prove to myself that I can still do it.' Britney Spears' 'Sometimes' is an example of a hit song Elofsson wrote by himself. He also co-wrote 'You Drive Me Crazy,' adding to Spears' long list of hits. 'It was fun being part of that phenomenon.'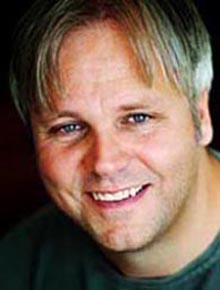 Around the same time that Spears was reigning as American pop royalty, an Irish boy group called Westlife was topping charts and breaking records in the U.K. with Elofsson's songs 'If I Let You Go,' 'Unbreakable,' and 'Fool Again.'
It was while working with Westlife that Elofsson met A&R executive Simon Cowell. 'Simon got Westlife together and signed them, and then he came to Cheiron Studios to get the songs, and that's how we got together. Over the years I've gotten to know him and worked with all of his projects. Now he's going crazy in America and with huge success. He's doing this Il Divo thing now, which is [becoming popular] everywhere in the world. It's selling like crazy.' Two of the tracks on Il Divo's self-titled album are Elofsson's songs, 'Feelings' and 'As Far As Any Man Can See'.
Elofsson laughingly confirms Cowell's tendency to be very blunt. 'He's always like that. This is who he is. He's not putting on an act, which makes it sort of enjoyable. Why shouldn't he say what he thinks? People often try to sugarcoat things. He always has a little sense of humor with it. When he really likes something, he says that as well. I can play Simon a song and he says in his way, 'Honestly Jorgen, that's not your best work.' Then it's back to the old drawing board. He's quite a character. You need people like him – a guy who creates record sales. In our hearts we crave music and Simon has a sense of what will work.'
More recently, Elofsson has found major success writing songs for Pop Idol winners in six different countries including the U.K.'s Will Young and Gareth Gates ('Evergreen' and 'Anyone of Us'), The Netherlands' Jamai ('Step Right Up'), Guy Sebastian and Shannon Noll of Australia ('Angels Brought Me Here'), and 'Coming True' for Daniel Lindstrom of Sweden.
American Idol winner Kelly Clarkson's recording of 'A Moment Like This' (co-written with John Reid) went straight to the top of Billboard's charts, and is featured in a television ad campaign for Sandals Resorts. He also co-wrote (with Ana Johnsson) 'We Are,' the main theme for 2004's blockbuster movie, Spiderman 2.
Elofsson describes himself as a versatile songwriter, who can write across many genres of music. 'It's based on a love for writing. I can't help myself. Now people can hear a song on the radio and say, 'that's a Jorgen song,' and that's a good thing, I think.'
Jayne Moore is a freelance music/entertainment journalist. She has launched a new service, writing bios, articles and press releases. Moore can be contacted at [email protected]. You can also visit her website: www.musicgerm.com.