Dolly Parton Talks About Writing Songs For 9 To 5: The Musical, And Her Other Projects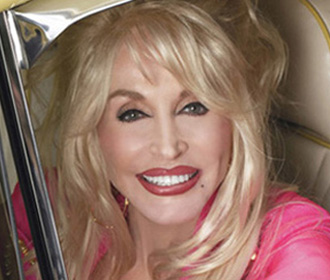 Country music icon Dolly Parton has worked plenty of overtime this year, writing the music and lyrics for 9 to 5: The Musical, which was inspired by the hit 1980 movie comedy she starred in (with Jane Fonda and Lily Tomlin). The multi-Grammy winning singer/songwriter/actress, who wrote the original hit song '9 To 5,' was recently in Los Angeles to oversee the impressive new stage version at the Ahmanson Theatre.
Parton gave the production her own personal critique: 'I was proud of it,' she said. 'I think with the necessary changes, tweaking and tightening it up a bit, it will be ready for Broadway in April 2009.'
A veteran songwriter, Parton wasn't sure whether her tune-crafting skills would transfer effectively to composing a score for the stage, but she got out her old script, stowed away in her lake house, and gave it her best shot.
'I wanted it to be all that it could be,' Parton said of her writing experience with the musical. 'I wanted it to be what the story called for. I wanted each song to fit each character perfectly and fit the storyline, as well and to have the songs to be singable and memorable.'
Parton says this style of songwriting was more freeing than penning songs where she is limited by expectations of song length, style, and structure. Regardless of the avenue for creating music, the country legend readily admits she loves songwriting more than her other creative passions like performing, acting, and recording.
'Sometimes I start with a great title or idea, sometimes a great melody will run through my mind,' Parton said of her approach to songwriting. 'The higher percentage of the time, the words and music pretty much come at the same time.'
Parton is renowned for writing many country classics such as 'Jolene,' 'Coat of Many Colors,' 'Love is Like a Butterfly,' 'My Tennessee Mountain Home,' 'Two Doors Down,' 'Heartbreak Express' and 'The Seeker.' And of course her biggest copyright is 'I Will Always Love You,' which was first a country hit for Parton and then in 1992 became the #1 pop smash for Whitney Houston (for The Bodyguard soundtrack).
Dolly could easily rest on her laundry list of laurels throughout her career. 'Every success in my life has been a highlight from becoming a member of the Grand Ole Opry to being inducted into the Songwriters Hall of Fame, having Dollywood (her Tennessee theme park) be a success, having my first movie, 9 to 5, be such a success.'
Now at age 62, Dolly still has not plans on slowing down. The Tennessee native has launched a new concert tour in support of her latest album, Backwoods Barbie. 'I am addicted to the love and the energy that I receive from the crowd [at my shows],' she said, 'but it's a fair exchange. I love them and given them every ounce of energy that I have as well. So, I guess you could say that we feed off one another.'
That ravenous hunger feeds beyond the country music genre. As Dolly has dabbled in an eclectic array of interests over the years, her fans have sprung up in bluegrass, pop, and on the big screen.
'I have a wide variety of fans, mostly because I've been brave enough to try other things,' explained Parton. I've gained fans from all fields of music as well as being in the movies. I'm glad that I can be a part of all of it. I love being able to come and go as I please. And I'm dead serious about all of it.'
The Dolly devotees are younger and growing thanks to her role in the smash teen TV show, Hannah Montana, starring Miley Cyrus. 'I am amazed at the response of being on the show. Everywhere I go, every young person points at me and says 'Hi, Aunt Dolly!' or 'Are you Aunt Dolly?' I love doing the show, and I love Miley and Billy Ray. I am proud to be the honorary Godmother.'
That recent splurge of attention just adds to her already iconic status, but it certainly doesn't cause her to shy away from the spotlight.'I do go out. I go when and where I want to,' she said emphatically. 'I know what to expect, but I really only like to go out at night to dinner. I never was a party doll. I just look like one.'
In the future, Parton wants to add to her repertoire of interests. She said she would love to develop and star in her own children's show, write children's books, do children's albums, movies, and DVDs.
While she still loves branching out with other pursuits, she still dances with the one that brought her to the success, her songwriting and singing. Her desires, her devotions, and her dedication have given the legendary performer an enviable life-long career. To that longevity, she credits, 'staying in it, staying on it, never losing momentum and hopefully having talent.'
Bill Conger is a freelance writer for various publications including Bluegrass Unlimited, GACTV.com, Bluegrass Music Profiles and ParentLife. He can be reached at [email protected].He is also on Google+