Dennis DeYoung, Co-Founder Of The Band Styx, Tells How He Wrote Their Hit Songs "Babe," "Come Sail Away," "Lady" And "Mr. Roboto"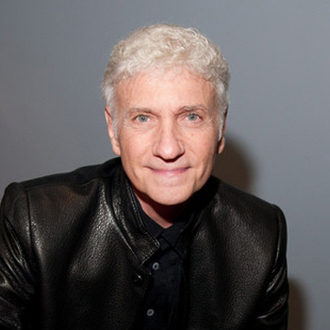 Dennis DeYoung has been a rock icon and respected artist & songwriter for the past four decades. He co-founded the multi-platinum group Styx, sang lead vocals on many of their songs, and wrote most of the band's classic hits. He also played keyboards, and he was the visionary behind several of Styx's ambitious, conceptual albums.
DeYoung wrote seven out of the group's eight Top 10 Billboard Hot 100 hits, which have remained rock and pop standards to this day. He wrote the hits "Lady" (which became a hit in 1975), "Come Sail Away" (1977), "Babe" (which reached #1 in 1980), "The Best of Times" (1981), "Mr. Roboto" (1983), "Don't Let It End" (1983), and "Show Me The Way" (1991). DeYoung also wrote or co-wrote five other songs for Styx that became Top 40 singles: "Lorelei," "Mademoiselle," "Why Me," "Music Time" and "Love at First Sight."
In addition, DeYoung wrote another Top 10 pop hit, "Desert Moon" (in 1984), which he released as a solo artist while Styx was on hiatus. The single was featured on his debut solo album, which was also titled Desert Moon.
SPECIAL FEATURE: STREAMING AUDIO

Here's an excerpt of our interview with Dennis DeYoung, who recalls how he wrote the song "Babe" for his wife, Suzanne, and then it became a #1 hit for Styx.
Originally from Chicago, DeYoung was a teenager when he founded Styx with original members, John Panozzo (drums) and Chuck Panozzo (bass). The group was later joined by key members Tommy Shaw (guitar & vocals) and James "J.Y." Young (guitar & vocals). DeYoung remained with Styx until 1999, when an illness led to his departure from the band.
Since then, DeYoung has remained an active artist and live performer. He continues to tour steadily with his show, Dennis DeYoung: The Music Of Styx. DeYoung has also recorded and released several solo albums.
We are pleased to do this new Q&A interview with Dennis DeYoung. But before we get started, here's a list of the Styx studio albums that DeYoung was involved with, and a list of his solo albums.
Styx album discography: Styx (released in 1972); Styx II (1973, which was later certified gold); The Serpent is Rising (1973); Man of Miracles (1974); Equinox (1975, gold); Crystal Ball (1976, gold); The Grand Illusion (1977, 3x platinum); Pieces of Eight (1978, 3x platinum); Cornerstone (1979, 2x platinum); Paradise Theatre (1981, 3x platinum); Kilroy Was Here (1983, platinum); Edge of the Century (1990, gold); and Brave New World (1999).
Dennis DeYoung solo album discography: Desert Moon (1984); Back to the World (1986); Boomchild (1989); 10 on Broadway (1994, an album of Broadway standards); The Hunchback of Notre Dame (1996, a musical adaptation of Victor Hugo's novel); and One Hundred Years from Now (2007).
Here is our interview with Dennis DeYoung:
DK: When you were growing up in Chicago, when did you start playing keyboards, and start writing songs?
Dennis DeYoung: Well, I started to play accordion when I was seven years old. My mother was Italian, so it was the law (laughs)—I had to do that. You have to understand how long ago that was, around 1954. In 1954, there was no rock & roll…it was bubbling under. At the time, the most popular instruments in the United States were the piano and the accordion—the electric guitar hadn't come into its own yet. So I started playing the accordion and I took lessons for seven or eight years.

Here is Dennis DeYoung and his band performing his hit "The Best Of
Times," from his 2014 live concert DVD.
When I was 14, I just happened to hear (twin brothers) John and Chuck Panozzo, who were the founders of Styx along with myself. They were 12 at the time. John and Chuck were practicing in their living room; it was a hot summer day, and nobody had air conditioning. I walked up their steps and there was Chuck playing guitar—he had been only playing for about six months—and John was playing drums. And there was another young kid who was playing the accordion—he'd only been playing for about six months. Well I thought…Jesus, I can play rings around these people, because I had played accordion for eight years. So I told [John & Chuck] to bring their stuff over to my basement and we'll have some fun. I'll pull my accordion out. And the next day, the band was formed.
DK:  When did you learn to play piano and other keyboards?
DeYoung: I've never had a piano lesson in my life. I kind of self-taught myself to play piano. I didn't own a piano until I was 27 years old. When I was 14 and the band started, I was playing accordion. We were kids playing weddings, just trying to have some fun and make a little dough. We didn't play rock & roll yet. After two or three years, we started to play some rock & roll.
DK: When did you start writing songs?
DeYoung: I seriously started writing songs when we got a record deal (laughs). During my teenage years, I was not a songwriter—I never considered myself a songwriter at all.
When we got our record deal (with a small local label), it was because we were a very popular South Side, Top 40 & FM radio cover band. We covered all the big hits, from Sly Stone to The Who—we were really good at it, and we were always working. Then the local record company came out to see us play a couple times, and that's how we got a record deal. But that's when I realized…Hey, we need songs. Then I sat down and tried to figure out how to be a songwriter. James (J.Y.) Young and I started writing songs together—J.Y. had joined the band a year-and-a-half earlier.
For our very first album, J.Y. and I wrote songs called "Best Thing" and "Mother Nature's Matinee," and he wrote a song called "Children of the Land." And for the rest of the album, our record company had us do covers of songs we'd never heard of before.
As we were finishing that first album, I sat down and I came up with this song, and I played it for the president of the record company. I asked, "What do you think of this? This doesn't sound too bad to me." And he said, "Yeah, that's okay, but let's save it for the second album." And that song was (Styx's first hit) "Lady." So the very first song I ever wrote by myself, that I sang the lead on, was "Lady" (laughs). That was a pretty good start.
DK: Definitely. About how old were you, when you wrote "Lady"?

Here is Dennis DeYoung performing his hit "Lady," with a full orchestra
in Chicago.
DeYoung: I was 25. You see, I got a late start on this. Before we got our label deal, I went to college, I got married and had a daughter. I went to college to fulfill the dream of my parents—I was the first one in the family to actually finish college. Then after college, I was a teacher at a public school for almost three years. So I got a late start (as a musician & songwriter).
DK: Is it true that you wrote "Lady" about your wife, Suzanne?
DeYoung: It was absolutely written for her. Of all the chicks here on the South Side of the city of Chicago where I grew up—it's not the most refined of areas (laughs)—she has always carried herself with dignity and class…like a Lady. So yeah, it was written for Suzanne.
DK: Is it true that "Lady" wasn't a hit when it was first released in 1973, and that it became a hit two years later?
DeYoung: Yeah, it took two-and-a-half years, and it was a hit by accident—we had recorded four albums by then. In those days, we were selling just enough for people not to lose money. So they kept giving us money to go into the studio and we kept making albums. But because the record company wasn't a real record company—it was a local company based in Chicago—we never got national exposure. And because of that, we could never get on a tour. We were stuck playing in Chicago all the time, where we were very popular.
Unbeknownst to us, kids were going home after our concerts and calling WLS, the most powerful radio station in the Midwest, and requesting "Lady" (laughs). That went on for over two years—we had no idea that was happening. And so when our fourth album (called Man of Miracles) came out, we went up to visit the sister radio station of WLS, and on our way down we were just going to knock on the door and leave an album. This is because, you know, radio stations like WLS doesn't let schmucks like us in—you had to be somebody. But they invited us in that day! We were thinking, "We're in WLS…how did we get in here?" Then the program director (Jim Smith) came out and said, "Come on in." We went in the conference room and we gave him our new album. He said, "I'm not going to play anything from this record. But starting tonight at 8 o'clock, I'm going to play "Lady" once a night at 8 o'clock to see if it's a hit. He did, and that's why I'm talking to you on the phone (40 years later). And that my friend, is how ephemeral the world can be.
DK: So the program director had known about "Lady"?
DeYoung: Yes. Years later, the program director told me what had happened. He had heard and liked "Lady"— he had played it when he was a disc jockey at one of the few stations that had originally played it two years before (laughs). In the ensuing years, he rose to a place of prominence, and in 1974 he was looking for songs that had a rock element to it that he could play on his Top 40 radio station. He was trying to benefit his ratings, and guess who benefited? So here I am now, [sitting in] my fancy house talking to you, because he did that. And I'm telling you unequivocally, had he not done that, you would have never heard of me.

Here is Dennis DeYoung with Styx in 1980, performing their hit "Babe."
DK:  A couple years later in 1977, Styx had a big breakthrough with The Grand Illusion album. It was a theatrical, concept album, and it had several hits. How did it all come together for the band with this album?
DeYoung: If I was to answer this honestly, the music business did not come together for us until The Grand Illusion album. Although "Lady" became a hit, it had nothing to do with the business side of Styx—it was a fluke. We did sign with A&M Records and recorded the Equinox album, which was a breakthrough album for us. But the record company was still not in tune with what we were doing, and that album sold about 350,000 copies. And then we did the Crystal Ball album, which was a decent record as well, and that sold around 300,000, which was less.
So along comes The Grand Illusion album, and it breaks through for us because "Come Sail Away" became a hit. So what happens to Equinox? It goes on to sell 2 ½ million copies. And Crystal Ball goes on to sell over a million copies. So The Grand Illusion was the album where the business and music came together for us. But I will add to it, that The Grand Illusion was our best album (laughs). So I would say, we had to make our very best album to actually break through.
DK: Did you want to create a special theme or concept for The Grand Illusion album?
DeYoung: Here's how it works. I had seen the Jean Renoir film, Grande Illusion. It wasn't what the (anti-war) theme of the film represented—it was the title that attracted me. So I sat down and I started to think…What can the Grand Illusion represent if it's not an anti-war film? What does it represent to me, and to the band? And I began to formulate an opinion about American society, but really the world at large, about commercialism and capitalism, and how it all comes together.
I started to think, that one of the very difficult things for human beings to understand is…the grass is always greener syndrome, which fuels capitalism, which fuels consumerism. And that the whole basis of it, is that you're missing out, right? It's that somehow, you're not where you should be, and if you buy this or consume this, you will be where you want to be, which is Happiness. So with The Grand Illusion I thought…We're The Grand Illusion…the band! We are! We go onstage in the good light, as I like to say, standing above the audience for the most part, and we pretend to be larger than life. We are, in fact, creating an illusion, with our imaging, with our songs, with our performances. And I thought…maybe I'll tell the audience that you shouldn't always judge your life by what you perceive others' lives are. And I told them. If you look at the lyrics (he reads the lyrics quickly), "Welcome to the Grand Illusion, Come on in and see what's happening, Pay the price, get your tickets for the show, The stage is set, the band starts playing, Suddenly your heart is pounding, Wishing secretly you were a star. But don't be fooled by the radio, The TV or the magazines, They show you photographs of how your life should be, But they are just someone else's fantasy. So if you think your life is complete confusion, Because you never win the game, Just remember that it's a grand illusion, And deep inside we're all the same."

Here is Dennis DeYoung with Styx performing their hit, Come Sail Away,"
in the late 1970s.
What I was saying was…if you're looking for disappointment, allow your life to be measured by things you don't even understand. And that's the illusion. That's the illusion of politics…that's the illusion of sports, and show business. That the illusion of when you look over at your neighbor's lawn and it's greener than yours. Nobody really knows, after you scratch the surface on something, what you're going to smell. That was The Grand Illusion to me.
DK: The Grand Illusion album included your hit song, "Come Sail Away." Can you tell me how you wrote this song?
DeYoung: We made our first trip to Hawaii in the winter of 1977, and we were struck by its beauty. Then we came home. Chicago had just experienced one of the worst snowstorms of all time—I came back to my house and the snow was everywhere. Then I sat down at the piano, and remember, [Styx] hadn't broken through yet.
John (Panozzo) and I would stand behind stage sometimes, because we were always the bridesmaid and never the bride. We backed up every '70s classic rock act imaginable—you name it, we were always the guys that went on first. And we would stand backstage sometimes, and look at all the equipment [the headliners] had and the nice buses and everything. We were thinking…were we ever going to participate (and become headliners)? So "Come Sail Away" is the marrying of yearning, with the metaphor of sailing away onto beautiful waters, which I got from Hawaii. Those two things came together. "Come Sail Away" is really a song about wanting to be in a better place. I want to go someplace and be the captain. Come Sail Away…sail away to wherever you want to go.
DK: In 1979, you had the big hit "Babe" which went to number one. I read that you wrote it for your wife, Suzanne, but that it wasn't intended to be on a Styx album. Is that true?
DeYoung: It's true. What happened was, I just wanted to do a little demo for Suzanne's birthday, to surprise her with the song. I wrote it real quick, and I went into the studio with John and Chuck (Panozzo, the drummer & bass player). The guitarists (for Styx) were off on vacation. And so I just did this demo—it was never supposed to be a Styx song—and I sang all the background harmonies. And then I gave it to her.
At her birthday party, everyone said, "Jesus, that's a great song." I didn't give it much thought…there was no intent to make it a Styx song. And then people kept saying, "Dennis, that's a hit record." And so I played it for the guys, and they said, "Okay." And the record company said, "Yes." So it got on the album and went to number one.
It was (mostly) the demo which was released as the single. People loved the demo so much, that I was afraid to change it. I went in and re-sang the lead vocal and it was technically better. But everyone still liked the demo…flaws and all. So out of fear, we released the demo, with Tommy (Shaw) adding a guitar solo.

Here is Dennis DeYoung and Styx, with their original video
of "Mr. Roboto."
DK: Many of your songs have rich, layered harmonies in the choruses. Was that part of your sound, creating these harmonies?
DeYoung: I wrote my choruses, and from the beginning—with J.Y. Young and our original guitar player, J.C. (John Curulewski)—when the three of us sang high, it sounded like no one else. That was the most unique thing I thought of the early Styx sound, was the three of us singing. So every song I wrote, I wrote with the band in mind. My choruses were always constructed with 3-part harmonies in the back of my mind.
DK: In 1981, the band's Paradise Theatre album was another big success, with the hit "The Best of Times" on it. Was the Paradise Theatre in Chicago a sentimental, favorite place for the band?
DeYoung: I had never heard of it. It closed in 1958—it was on the West Side. (Around 1980) I was walking through an art gallery, and there was a serigraph of a painting of the Paradise Theatre by Robert Addison, an artist who lived in Chicago. I looked at it, and if you see the back side of the album cover, where the theater is in disrepair, our album art is a paraphrasing of his painting. So I saw it, and in the painting it said, "Closed Indefinitely." And I thought, that feels like a metaphor for America in 1980. And I bought [the serigraph], brought it home, and I looked at it and thought about it. Then I went to the guys and said, "What about a thematic album based on a once-proud movie house that has fallen into disrepair and urban decay from neglect…as a metaphor for the United States in 1980? And that was when (Ronald) Reagan and (Jimmy) Carter were going at each other. So that's where the whole idea for the Paradise Theatre album came from, from that painting.
DK: Your song "The Best of Times" was a big hit from the Paradise Theatre album. How did this song fit into your theme for this album?
DeYoung: Like (author) Charles Dickens said, "It was the best of times, it was the worst of times." I paraphrased that in the lyric of the song. For me, the song is simple. It's when the world goes mad, how do you cope? And in this instance, it's the love between two people, that they make their own paradise within their companionship, their love for each other, and their own home. And that's what "The Best of Times" is about…it's saying that The Best of Times are when I'm alone with you.
DK: In 1983 Styx released the Kilroy Was Here album, which featured your hit song,  "Mr. Roboto." How did you come up with the idea for "Mr. Roboto" and Kilroy Was Here?
DeYoung: It was in the news, that these fundamentalist brothers in Nebraska or Iowa were burning records because they claimed the records had backward Satanic messages. And we were lumped in there, not because of what were doing, but because of our name, Styx. Then I saw on the Nightline TV show and on the Phil Donahue show, they were talking about censorship, because these people wanted all these records burned. So I was thinking about this. But then we went to Japan, and what I realized in Japan was, that the Japanese people were quite polite. They have a very formal, structured society that is based on respect and dignity and politeness. And Domo Arigato (which means thank you very much) is said everywhere you go. And then…I don't even know how it happened, but I realized that the word for "robot" in Japanese was "roboto."

Here's the video of Styx's hit, "Show Me The Way."
So I come home, and I see a PBS documentary on the use of robotics in factories. And there's this guy in this gigantic factory room, and the machines are [active] with the arms moving, like a stamping plant. And there's only one guy in the whole place in this huge room. And then the machines are going, and he goes to leave, and as he's leaving, he opens the door, turns off the lights in the room and closes the door. And all you hear are the machines continuing to work. And I started to think…at some point, man must make a bargain with the machines he creates. And I took those three ideas: music censorship, technology, and Japanese, and created a 12-page story I wrote (to explain the story of Kilroy Was Here). It was extremely involved.
DK: In 1984, you released your first solo album, Desert Moon. Was Styx on hiatus at the time?
DeYoung: Tommy (Shaw) had quit the band, and I was then offered an opportunity by our label, A&M, to make solo records. They knew they weren't going to have the opportunity to have a Styx [album], so they took the option on my solo records.
DK: I liked your solo single "Desert Moon," which became a hit single. Can you tell me about this song?
DeYoung: I was contacted about throwing my hat in the ring, writing a song for the movie, Dune (directed by David Lynch). And I said, Dune? What is that? Then I got the book, and I started to read it. I started thinking about deserts, because the film takes place on a desert planet. I asked, how many moons [did this planet have]? So then I came up with…Desert Moon. But then somebody else got the gig. I still had this idea for a song title called Desert Moon. So I just flipped it 180 degrees on its head, and said…Okay, what could desert moon mean? (laughs). Never throw away a good idea! You never know when it might be worth something. Then I just wrote this song. Once again (like the theme of "Come Sail Away"), it's a yearning to go to a place. In this case, it's not the yearning to sail away…it's the yearning to go back. It's finding that place in your memory, rightly or wrongly, depending on how you remember it, where everything seemed innocent and all worlds were open, waiting to be conquered. That's what it's about. This guy wants to go back there, and that's the song. It's a song of nostalgia.
DK: In 1990, Styx recorded the Edge of the Century album and you wrote the hit, "Show Me the Way." Is it true you wrote it for your son, Matthew?
DeYoung: My son Matt was about 9, and he was going through a very tough time at school, with what you would call…bullying. I was expressing my frustration, of wanting to be shown the way, when it seems like all the things you want to believe in and trust in, seem to be shaking to their foundations. And you want a higher power to guide you—that's what we all want. This is the whole basis of religion—we want someone smarter, more intuitive, or some entity to guide our little minds as we stagger around the earth, trying to figure how this whole thing works. And that's the song. I don't know if it's a crisis of faith because I think the desire is to be able to trust and give yourself to the idea of a higher power. To the meaning of how life works beyond what we know of it. And the operative line to me is in the bridge…"And if I see the light, how will I know?" Will I be able to recognize it? That's to say, if there it is right there in front of me, tell me…How will I know? How can I be sure? Every night he says a prayer in the hopes that there's a heaven.

Here's the video of Dennis DeYoung's solo hit, Desert Moon."
DK: I read that "Show Me The Way" had a meaningrul impact for people during the Gulf War? Can you tell me about this?
DeYoung: Here's how it happened. During that time, the House of Representatives were voting on the Gulf War. And [the Congressmen] all went up there and gave their spiel. And this fellow in Washington, DC, Chris Taylor (a music director from a radio station in Washington, DC), took a bunch of (audio) excerpts and stuck it in the instrumental sections of the song. By that time, "Show Me The Way" had already been released and it was moving up the charts. But when they added that, it just took off. And Chris Taylor and I have become great friends. We met just because he did that. But it shows you, when you're facing a life and death situation, or someone you love is, like in a war, everybody wants to be shown the way. They want to believe in something; that this isn't random stupidity that they're risking their life for. I think that's why it appealed to people.
DK: In the early to mid-'90s, you continued to work with Styx, and then you went solo again. It seems like since then, you've stayed solo, and you've had your own band. So can you tell me how you decided to leave Styx?
DeYoung: Well, without going into the [long version of the breakup], I became ill in 1998 and we started working on a record in 1999, but I wasn't fully recovered. There were just three of us left—Tommy (Shaw), J.Y. (Young) and myself. They wanted to go on tour, and I said I needed another six months to get better. Then they decided it was not in their interest to wait for me, and they replaced me. That's the story.
DK: Has there been any talk about you reuniting with Styx?
DeYoung: I've talked about it every day to anybody who listens to me. I would have been in the band to this day, had it been up to me. It was Tommy and J.Y.'s choice to not have me in the band.
DK: Thank you Dennis for doing this interview. As you reflect back on your years being with Styx and writing songs, what comes to your mind?
DeYoung: Here's what I would say: Beginnings are easy and endings are hard, in literature and in life. Do you know why the fade was constructed on records? Because people couldn't figure out how to end them. And in the case of Styx, I cherish my time in the band. We created a lot of music that I can be proud of. We stood for something. We were positive, by and large, in our lyrics. We had good melodies and good harmonies and occasionally, although not often, you could dance to it. And I have gone on…I had a #1 hit in Canada in 2007 on my own…so I've had a lovely career. And I continue to do what's there for me to do, and it's been successful. And I want people to rejoice in the music that was created out of the name, Styx.