Pop Singer/Songwriter Delacey Co-Writes #1 Hit "Without Me" for Halsey, And Zara Larsson's Hit "Ruin My Life"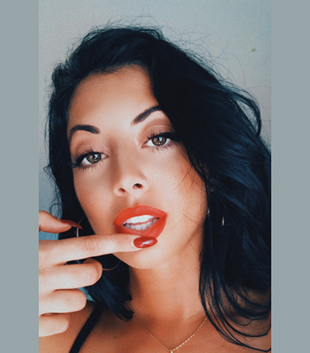 For the past three years, Delacey has been a successful pop songwriter, co-writing songs and securing cuts with a wide range of artists. She has co-written songs for the Chainsmokers, Demi Lovato, Sabrina Carpenter, Lost Kings, Niykee Heaton, Madison Beer, Jaira Burns and Against the Current.
Nothwithstanding these solid credits, Delacey is currently enjoying a breakthough that is taking her career to a higher level. She co-wrote Halsey's worldwide hit single "Without Me," which has reached number one on the Billboard Hot 100 chart. In addition, she co-wrote Swedish pop star Zara Larsson's new single "Ruin My Life," that is moving up the charts in Europe.
Besides her success writing songs for other artists, Delacey is a promising artist who sings, plays piano and guitar. She has been writing and recording songs for herself as an artist, and is expected to release her own material in the coming months.
Delacey was born and raised in Orange County, California, where she began to sing and perform at a young age. Her goal has always been to be an artist, but she learned that she could also build a career as a songwriter, writing songs for other artists.
Notably, a few years ago she sang on a song called "Dream It Possible," that was selected by Huawei (the giant Chinese smartphone company) as their theme song and ringtone for their phones. Impressively, Delacey's performances of "Dream It Possible" have been been featured on several Huawei videos that have attracted over 10 million views on YouTube.
Now based in Los Angeles, Delacey is managed by Gary Bowen, and she's signed with Universal Music Publishing and works with David Gray (EVP Creative & Head of West Coast A&R).
We are pleased to do this new Q&A interview with Delacey. She tells how she got started in the music business, and how she co-wrote the singles "Without Me" for Halsey and "Ruin My Life" for Zara Larsson.
DK: Where are you from, and how did you get started with music?
Delacey: I was born and raised in Orange County, California. I've always been in music…I've always wanted to be an artist or entertainer. I've been playing piano and guitar my whole life. I used to walk around with a camera and make movies, and I used to think about scoring movies. I also wanted to be a poet at one point (laughs). So I've always been one with words, for sure.
DK: When did you get into songwriting?
Delacey: Right after high school, I moved to Manhattan, New York, because I got a job through a friend who worked at a photography agency. I've always been into photography, too. So I lived out there and I was really poor, and it was real sad and lonely. I did write a lot of music when I was there, probably because of how sad and lonely I was (laughs). That's kind of the long story short of how I got into music, because I wrote a song called "New York City," crying my eyes out one night in my apartment there, looking out at the city.

Here's the video of Halsey's hit "Without Me," which
was co-written by Delacey.
I recorded the song on a little recorder, and then I quit my job the next day. It was like…I need to go home and do music, because I know that's what I'm supposed to do. And so I flew home and I told my parents, "I'm not going to college, and I'm not doing this job I'm doing…I'm doing music." My parents were my biggest fans, and they were very supportive. They were like, "Good, that's what we always wanted you to do," which is dope, because a lot of people don't have that support.
DK: Your song "New York City" was eventually recorded by the Chainsmokers. How did you get into the music business and hook up with them?
Delacey: Early on, when I started to meet people in the music business, I met Gary Bowen, who was my biggest believer back in the day. Then a year later, I met with (music exec) David Gray and signed with Universal Music Publishing.
Gary (Bowen) always liked "New York City," and he kept pitching it. Then the Chainsmokers heard it, and they fell in love with it instantly. The Chainsmokers are from New York City, so I think the song spoke to them, too.
When the Chainsmokers recorded (and helped co-write) "New York City," that was my first big cut as a songwriter. That's how things started, and after that I just kept writing songs non-stop for the next three years.
DK: Congratulations on your big hit with Halsey, "Without Me." Can you tell me how this song came together?
Delacey: I wrote "Without Me" with Halsey, Amy Allen and Louis Bell. We wrote it about three months ago…it happened so fast. We wrote it, and Halsey cut it the day after we wrote it. And all of a sudden, it became her single and it's become a big hit. So I'm really excited about that.
It was just this amazing, empowering song for a woman in a relationship…a caustic relationship. It happened so fast…it was such a real song for me, Halsey and Amy Allen.
DK: You have another single that's starting to do well, "Ruin My Life" by Zara Larsson. Can you talk about this song?
Delacey: Yeah, that's one of the favorite songs I've ever written. That's because it was super personal to me. I wrote it with another one of my favorite collaborators, Michael Pollack. Michael played the piano, and it was so raw and real. And right after we wrote it, we looked at each other and it was like, "This is crazy" (laughs). You just had this feeling about it.

Here's the video of Zara Larsson's single "Ruin My Life," which
was co-written by Delacey.
We wrote the song together, and for the production we brought it to our friends, the Monsters & Strangerz, who are amazing producers and some of our best friends. And they killed it. Also writing on the song was Jackson Foote from the group, Loote. We all collaborated on this song to get it to be where it is. It went through so much, and then Zara just killed it. Her voice was amazing on it and she related to it. That song is important to me, and I'm so thankful that it's out.
DK: When I first saw the title "Ruin My Life," it seemed like it was a sad song. But then I watched the video and it's actually a happy song.
Delacey: Yeah totally. What happened was, I'm kind of a concepts writer. I have a lot notes in my phone of concepts and lyrics and titles. And on this one, I remember I was in this relationship that I was really [excited] about, and it was like, "Uhh, he's ruining my life!" But in a weird way it was positive, because I knew it was bringing me out of my comfort zone and making me feel so many things. [Usually] I'm better off just being alone and happy and not caring about anyone else, and that's kind of how I am. And I knew he was ruining that, and he was fucking that all up (laughs), so I was like, tense. But I wrote that down…my mom will tell you that I'm the biggest drama queen, and everyone who knows me will tell you that. People will tell you that "you're ruining my life" is just something I say all the time (laughs). So I knew that was something I had to write one day.
DK: You've been busy writing songs for other artists, but I noticed you've released some singles as an artist. Are you also focused on being an artist?
Delacey: I love writing songs for other artists—it's a way to express yourself in a ton of different ways, telling your stories through other people. But I always knew that I wanted to be an artist. I've been performing my whole life and singing my whole life.
I put [being an artist] on the back burner for a while, because I was so wrapped up in songwriting. But in August (2018), I flew to New York City and lived in a little apartment there, and wrote songs for my artist project with one of my favorite producers and my best friend, Ido Zmishlany. I met Ido through David Gray at Universal; Ido is also signed with Universal.
When I first met Ido two years ago, we just instantly had writing chemistry together, and we've kind of been each other's favorite collaborator ever since. And he's always been such a believer in me as an artist, and he's brought out the best in me. I'm super excited about the music we're making.
DK: Currently, are you focusing more on your artist project, or are you still mainly writing for other artists?
Delacey: I'm trying to balance both, which is hard (laughs). I think my artist thing is going to become my focus now, because it's kind of happening. People have been asking about my artist project for a long time, but I don't think I was ready at the time. But I feel so ready now, and I'm really pumped about it.