Special Interview With Dean Pitchford, Academy Award-Winning Songwriter of "Footloose," "Fame," "Let's Hear It For The Boy" And Other Hits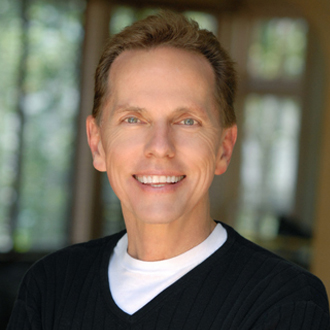 Dean Pitchford has had an outstanding, multi-faceted career which has spanned four decades. Probably best known for the classic hit songs he's co-written, he has also been a successful screenwriter, author, director, actor, singer and dancer. He has been creatively involved with hit movies, hit songs, soundtrack albums, Broadway musicals and novels.
Pitchford was in his 20s when he had his breakthrough in 1980, co-writing three songs (with Michael Gore) for the movie Fame, including the hit single "Fame" (sung by Irene Cara) which won the Academy Award and Golden Globe Award for Best Song. He followed this success by co-writing the hits "You Should Hear How He Talks About You (for Melissa Manchester) and "Don't Fight It" (Steve Perry & Kenny Loggins).
However, it was in 1984 that Pitchford launched his greatest success, developing and writing the screenplay for the hit movie Footloose, and co-writing all the songs on the multi-platinum soundtrack album. Known as an excellent lyricist, he co-wrote the #1 hits "Footloose" (Kenny Loggins) and "Let's Hear It For The Boy" (Deniece Williams), plus the Top 10 hit, "Almost Paradise" (Mike Reno & Ann Wilson). He also co-wrote three more Top 40 hits from the soundtrack: "Dancing In The Sheets' (Shalamar), "I'm Free (Heaven Help The Man)" (Kenny Loggins) and "Holding Out For A Hero" (Bonnie Tyler). Notably, Pitchford received two more Oscar nominations for Best Song, for "Footloose" and "Let's Hear It For The Boy."
SPECIAL FEATURE: STREAMING AUDIO

Here's an excerpt of our interview with Dean Pitchford, who recalls how he wrote (with Michael Gore) the classic hit and movie theme song, "Fame."
After Footloose, Pitchford continued his songwriting success. He co-wrote the Top 10 ballad "After All" (Cher & Peter Cetera) from the movie Chances Are, for which he received his fourth Oscar nomination for Best Song. He also co-wrote the country hit "Don't Call It Love" (Dolly Parton).
It was in 1991 that Pitchford had another #1 hit, co-writing the classic ballad "All The Man That I Need" for Whitney Houston. Also, he has co-written songs for many other artists, including Barbra Streisand, Blake Shelton, Michael Bolton, Bette Midler, Smokey Robinson, Diana Ross, Martina McBride, Karen Carpenter, George Benson, Kim Carnes, Roger Daltrey, Art Garfunkel, Sammy Hagar, Jennifer Holiday, James Ingram, Hugh Jackman, Patti LaBelle, Jana Kramer, Hilary Duff, Eric Carmen, Merle Haggard, LL Cool J, Teddy Pendergrass and Dionne Warwick.
In addition to his songwriting career, Pitchford has been closely involved with two Broadway shows, writing the book and co-writing the songs for Footloose: The Musical and co-writing the songs for Carrie: The Musical, which was revived Off Broadway in 2013. Notably, he also co-wrote the screenplay for the new movie version of Footloose which was released in 2011.
In recent years, Pitchford has also written three Young Adult novels: The Big One-Oh, Captain Nobody and Nickel Bay Nick.
We are pleased to do this Q&A interview with Dean Pitchford. He tells how he got started, and how he co-wrote such classic hits as "Fame," "Footloose," "Let's Hear It For The Boy" and "All The Man That I Need."
DK: Where are you from, and how did you get started with music and theatre?
Dean Pitchford: I was born and raised in Honolulu, Hawaii, and I ended up at Yale. I studied literature, history, anthropology and sciences, and also participated in their drama programs which were available to the undergraduates. But starting in the summer of my junior year, I stayed on the East Coast instead of going home to Honolulu. I went to New York and I began to audition, thinking that when my senior year was over, this is what I would have to do, so I should get some experience. And I got a job! I got a job in the first company of Godspell, as a performer.

Here's the video of the famous scene from the movie Fame, featuring
the hit song "Fame" which was co-written by Dean Pitchford.
So I moved to New York—I took the train three days a week to New Haven (CT) for my classes and finished my degree. But I basically became a working New York actor. Then I went from Godspell in New York to Godspell in Boston and then Washington DC, and then I came back from that and I went into Pippin. All the while, I was studying all sorts of other things—dance, voice, recording technique. I also studied music at Juilliard (in NY), and basically continued my education.
[Also during this period] the writing thing sort of took over. I had been writing poetry all the way through high school and college, and when I was in New York, a friend of mine suggested that my poetry…if it were tighter and more concise, might become lyrics. So I began to explore that possibility. In the beginning, I gave some of my earliest lyrics to the people I knew who were also starting out like me—people like (composers) Stephen Schwartz and Alan Menken. We wrote a bunch of our earliest stuff together.
DK: Was lyrics your specialty, or did you also play instruments in addition to singing?
Pitchford: I played piano. I've always said that I knew enough about the piano to be dangerous to my collaborators (laughs). Also, because as a performer, as a singer, as a voice teacher—I also taught voice—there's a part of me…the way that I relate to the keyboard, the way that I relate to the voice, I would often stand behind my collaborators and reach over their shoulders, and say "I feel it wants to go here…" I would kibbutz to that extent. But fortunately, I was always working with exceptionally good musicians like Michael Gore and Alan Menken.
DK: Were you also interested in becoming a recording artist?
Pitchford: [At the time], yes. I had been spotted performing with a band in a club in Soho by a producer/writer named Rupert Holmes (who later as an artist had the hits "Escape (The Pina Colada Song)" and "Him"). Rupert had talked to me about the possibility of taking me to Columbia Records as an artist, and he said, "Why don't we write stuff together (instead of cutting covers)." And so he and I actually began writing with each other, with an eye towards a demo which would get us a deal at Columbia. And then in a real twist of fate, he was shipped off to London. Columbia had signed three new acts, and they wanted him to go and produce three albums in a row, and it was going to take him out of the country for about five months. He left, and I found myself in a frustrating place because I felt that I had been working with someone who was really making me stretch, and really raising my game. I was suddenly very frustrated and I thought, who else do I know at that point in their careers and their lives? The only person that I could think of was an artist, Peter Allen, who's voice lesson used to follow my voice lesson. He and I would stop and talk as he would go in and I would be going out. I also began to follow him around the clubs in New York as he was playing, and we got to be friendly.
So I went home and sat down—I sent a letter with a bunch of my lyrics off to Peter Allen. Peter called me and he said, "These are really good. "[I'm thinking about] leaving the cabaret scene and doing a one-man show on Broadway, and I need to write new material."

Here's the video of Kenny Loggins' #1 hit "Footloose,"
which was co-written by Dean Pitchford.
So Peter and I sat down and wrote five or six songs together for his one-man show on Broadway called Up and One, which opened to great acclaim. In the opening night audience was his old friend (singer) Lesley Gore, and her brother (composer) Michael Gore. Michael had just been hired to be the music supervisor, to collect songs and classical pieces that could be used in the musical segments that were going to be shot for a movie that (director) Alan Parker was making in New York at the time, called Hot Lunch. Soon after, Hot Lunch changed its name to Fame.
Michael (Gore) sat and watched my work with Peter Allen on that opening night. The next day, Michael asked if I would join him in writing songs that he could submit (for Fame). We ended up sitting down and writing 11 or 12 songs. At the end of the day, Michael and I put three songs in the film. He and I wrote a dance number called "Red Light," the finale song called "I Sing The Body Electric," and we wrote "Fame."
DK: How did you and Michael write the hit "Fame"?
Pitchford: Because Michael worked on the set as music supervisor, he was among the first to find out that the movie had changed its name from Hot Lunch to Fame. It was a funny thing—while we were shooting in Manhattan, a porn movie opened on 42nd Street called Hot Lunch. So they said, "We can't call our film Hot Lunch." Michael was one of the first people to hear that the movie would now be called Fame. He told me this, and we immediately rolled up our sleeves and started to write a new song (which would be called "Fame").
DK: On "Fame," did Michael write the music and you wrote the lyric?
Pitchford: Yes. Michael is an exceptional composer. He's classically trained…he went to Yale. He studied the classics—he's an incredible pianist. He then went to work for Columbia Records, producing, and he was stationed in London where he worked with (composer & conductor) Leonard Bernstein. He produced a number of albums on the classical side. But at the same time, as a teenager growing up, his sister (Lesley Gore) was the biggest-selling female artist of the '60s. Michael had been in the studio with his sister Lesley and with (producer) Quincy Jones when she was singing many of her hits.
DK: When you and Michael were writing "Fame," did this song flow easily, or did it take a lot of time?
Pitchford: The song "Fame" was written literally over a month. I think what we were wrestling with, is how do you treat the word…Fame? What do you sing about? We knew we wanted it be a dance number, because we knew it had to go over that (movie scene) sequence on the street. We knew that Irene Cara was going to sing it. We also knew that it was supposed to written in the movie by the character Bruno (played by Lee Curreri). So there were a number of givens to it. I was also trying to find a way of treating the title that was not self-congratulatory and pumped up, but had an aspirational aspect to it.
I began writing and submitting lyric after lyric to Michael, and he would read them over and live with them for a day, and say "No, this doesn't inspire me." I was getting very frustrated, and finally I hit upon something that we both thought was in the vein. Then he said, "Why don't you just finish this." And so I did—I spent a weekend finishing a lyric for the verses and choruses, and then a bridge. I turned the lyric over to him and he said, "Leave it with me, this could be great."

Here's the video of Deniece Williams' #1 hit "Let's Hear It For The Boy,"
which was co-written by Dean Pitchford.
Michael called me that evening and he said "Ooh, I think I have a chorus!" And I said, "I'll be right there"—we lived three blocks from each other in Manhattan. When I got over there, he sat down and played (the melody for the chorus), "da da da da, FAME!" He played that through. And I said. "Oh, do it again!" And then I sang "I'm gonna live forever!" And he stopped playing and he went, "Oh my God, write that down! I don't want to forget that."
The next day, Michael called me and said "I think I have a verse melody." It was interesting, with Michael having nailed the chorus, he worked backwards to [the verse] that led up to the chorus. He created a verse melody that builds melodically and chordally, until it explodes with (the hook), "Remember my name!"
DK: Months later, when the film became famous and the song "Fame" was a big hit, and you won the Oscar for Best Song, how did it feel at the time? Weren't you just in your early to mid-20s?
Pitchford: I think I was 28 or 29 when the movie came out. I had been working in the New York theatre and making commercials—I made over a 100 commercials as an actor, singer and dancer. All of this was a benefit to me, because I later realized that I responded to music and lyrics not only on an aural level, but my body did and my voice did. I could tell when something that I sang felt really good. So I needed [the songs I write] to pass all kinds of tests—the ear test, the throat test, the body test. I needed to feel that I could dance to it. I had a string of disco hits when I first came to New York. We had "Fame," and we had "Red Light" with Linda Clifford. We also had a disco hit with Linda called "Don't Come Crying To Me."
DK: Let's talk about your great success with Footloose, for which you not only wrote the lyrics for all the songs, but you also wrote the screenplay. First, how did you write the screenplay?
Pitchford: I was out here (in Los Angeles) and I was getting a great deal of attention and a lot of work, doing a song or two or three in a movie. Whereas, my background in New York theatre was that the people who wrote shows who were justifiably celebrated, wrote 12 songs or 14 songs (for a show). That was a signal achievement. It wasn't just adding a song to a romantic comedy or to the end crawl. So in the back of my head, there was a niggling notion that I really wasn't going to join the ranks of true songwriters like the ones I knew and was surrounded with in New York, unless I wrote something which was thoroughly mine. And so I did.
DK: How did you get the idea for Footloose?
Pitchford: I read an article about a little town in Oklahoma that had lifted an 88-year-old ban on dancing, and I thought there…in someplace like that prior to the lifting of a ban, that might be a place where music is suspect, is treated suspiciously, is hidden, has got to be pirated…that's an intriguing premise. So I set about working on an outline for Footloose. I wrote a first draft and I engaged the interest of a producer at 20th Century Fox, and he paid enough for me to fly to Oklahoma and I did my research on the ground.
I came back from Oklahoma and ended up writing 22 drafts of the movie. What happened was, the movie was first set up at 20th Century Fox, then it was picked up by Paramount, then the executives who brought it to Paramount left and were replaced by another set of executives. They let go the first director we had, then they fired the second director and brought back the first director.

Here's the video of Whitney Houston's #1 hit "All The Man That I Need,"
which was co-written by Dean Pitchford.
During the course of this, many other projects died because of the changes at the studio, the changes in personnel and the changing of the director, but somehow our little engine that could managed to chug chug chug through all this change. Finally, the executives at Paramount just waved a hand out and said, "Yeah yeah, go ahead with it." We got a budget of $8 million for Footloose. [The studio execs] really had no hopes for Footloose—no grand schemes. There was going to be a quick release and they would make some money.
But then what happened was, in the course of the development of it, MTV went on the air. In the year leading up to the debut of Footloose in 1984, MTV got picked up on every cable system in the United States. By the time we came out, it was a phenomenon, and we had the movie that fit this new cable station. And we ended up with 6 Top 40 hits.
DK: How did you and Kenny Loggins write the hit song, "Footloose"? 
Pitchford: [The writing of] Footloose was one of the most tortured journeys to a song that I've ever had. Kenny wanted to [write the song with me], but because he had an Asian (concert) tour coming up, we would have to squeeze in some writing sessions before he left. But about 4-5 weeks before his Asia tour, he had a show in Provo, Utah, and as he walked in the dark onto the stage, he fell off the stage and broke two ribs, landing on a packing crate. So suddenly, Kenny's out of commission and we're not writing, and the dates for his departure to Asia are looming. He's been taped up, he's slowly healing and getting himself back together. At this time, the studio was getting cold feet. They said, "If we don't have something that we can listen to before he goes to Asia for a 3-month tour, we'll have to go get somebody else."
Kenny's manager knew what was happening, so he calls me and says, "The week before Kenny goes to Asia, he'll be playing at Harrah's in Lake Tahoe. It will be a chance for Kenny to go back onstage and feel how the rib is doing. If you want to get yourself to Harrah's and get a hotel room there, I'll see that Kenny comes and works with you during the day."
So I flew up to Harrah's. But the night before I flew up, I developed strep throat, and I was sick as a dog. And I can't let Kenny Loggins know that I have strep throat, otherwise he's not going to come to my hotel room with his guitar every day! Meanwhile, he's upstairs with his wife and newborn and two little boys, and he's coming down to my hotel room with his guitar case. He's easing himself down into a chair, groaning as he's sitting down, because he's still taped up from his ribs. As for me, I've gotten up and rolled myself out of bed, tried to slap myself into shape, sprayed my throat with Chloraseptic so I wouldn't be in agonizing pain, and hide the fact that I had a fever of 101.
We knew that the song was going to be called "Footloose" and the only thing that we started with was, he liked the (musical hook) "dum-de-lum-de-lum-li." That was what he based his guitar feel on (and created the riff). While we were in Tahoe, we wrote the verses and the chorus of the song. I would recite lyrics and he would lay out the melody.
We worked for 3 or 4 days. At the end of each writing session he would sing [some of the hooks] into a hand-held tape recorder. Then he would go off, and he'd come back the next day and I showed him the new lyrics I'd written. After a few days, we had the verses and the choruses. Then, I was able to come back to L.A. and satisfy the people at Paramount that we were well on our way. When Kenny returned from his Asia tour, we wrote the bridge and finished the song.
DK: "Let's Hear It For The Boy" (recorded by Deniece Willliams) was also a great hit from Footloose. How did you and Tom Snow write this song?

Here's the video of the hit "Almost Paradise" by Mike Reno & Ann Wilson,
which was co-written by Dean Pitchford.
Pitchford: That was one of those bursts of the moment. Tom and I had been writing for years at that point. We also had the footage—we knew what the scene was. Another song we wrote, "Somebody's Eyes," was the only song in the motion picture that was used for playback in the shooting of the picture. But it had a slightly downbeat kind of feel and we needed something upbeat and celebratory.
At the time, we were just 10 days from dubbing the motion picture, and we had to move quickly. Tom said, "Come over this evening and we'll call out for food. I think I have a bass line." I went over and he played the bass line (which would become "Let's Hear It For The Boy"). I flipped when I heard it. I thought about what scene this would this fit for, and which character would be singing this song? Well, neither one of the (lead) guys would be singing about dancing. But the girlfriend of poor, befuddled Willard who really loves him despite everything—she might if she were to eavesdrop on this dance lesson scene…she might have a reaction to that. So I said it's a girl's song, and the girl would be saying "Isn't my baby the best…let's hear it for my baby! Let's hear it for the boy!" And we went with that. Then Tom started playing keyboards and we sang "Let's hear it for the boy," and it just flowed. We wrote the song and we demoed it in one night.
DK: Another hit from Footloose was the duet ballad, "Almost Paradise." Can you tell me how you wrote this song?
Pitchford: I wrote this song with Eric Carmen. That was a wonderful writing experience, because Eric Carmen has been a longtime favorite of mine. I loved his Boats Against The Current album. We were able to persuade him to come out and see the movie, with an eye towards writing something together. This all happened in one day. We saw the movie screened that morning, and then we went back to my bungalow in West Hollywood and we wrote all day long—we finished the song in one day. The next day I called a girlfriend of mine, Lisa, who was a singer, and asked her if she could come over to learn the girl part. Then we played it for director Herbert Ross, with Eric and Lisa singing it as a duet. When we finished, Herbert said, "I think you've written a classic." Then we were thrilled when Ann Wilson from Heart and Mike Reno from Loverboy, agreed to sing it.
DK: Later on in 1990, you co-wrote a #1 hit for Whitney Houston, "All The Man That I Need." Is it true that singer Linda Clifford had recorded this song years earlier?
Pitchford: Yes. Years before, Michael Gore and I wrote a dance hit for Linda Clifford called "Don't Come Crying To Me." Then we went into the studio and wrote an album's worth of material, and "All The Man That I Need" came off of that. I really have to credit (label CEO) Clive Davis for his sheer tenacity about this, because by the time I gave the song to him for Whitney, Sister Sledge had also recorded it. So we'd had both Linda Clifford and Sister Sledge record this song, although neither artist had a hit with it.
It was then that I gave the song to Clive—he kept on holding and believing in the song. It would be for Whitney's I'm Your Baby Tonight album. He held onto the song and because Whitney's previous album (Whitney) kept spinning off singles for a year-and-a-half, the production and release of I'm Your Baby Tonight kept being kicked down the road. By the time Whitney did release the song, a sufficient amount of time had passed since anyone had recorded the song, that it felt like a brand new song. We loved Whitney's version of the song, and the production by Narada Michael Walden & Walter Afanasieff was great.
DK: In addition to your songwriting, you returned to your Broadway roots, and you helped create the musical productions of both Footloose and Carrie. How did you put together those two shows?
Pitchford: I had begun writing Carrie because I had been working with Michael Gore. We began working on Carrie after Fame. The first production of Carrie was in England with the Royal Shakespeare Company in 1988, and then it moved to Broadway and closed very quickly thereafter. That was a really painful and difficult experience. But the bottom line is, Carrie was revived in 2012 and won the Off Broadway Best Revival Award. We rewrote the show and worked very closely with the director. The second time around, we had a wonderful director whom we were able to collaborate with.
DK: For the musicals of Footloose and Carrie, did you write the book?
Pitchford: The book of Carrie was written by the original screenwriter, Lawrence D. Cohen. Larry was the one who had been given the book by Stephen King and the rest is cinematic and literary history.
In the case of moving Footloose to the stage, once I had decided on the director I wanted to work with, Walter Bobbie, I also wrote the book with him. Walter was just coming off the enormous success of having won the Tony Award for directing the revival of Chicago, which 20 years later is still running. Walter and I knew each other back in the day when we were both actors. When Walter suggested that we collaborate on the book, I was very happy to do that, because I needed another voice in the room, another point of view. The two of us shared credit for the book, and we both received a Tony nomination for Best Book in a Musical.
DK: As you reflect on your songwriting career, is there something in particular which comes to mind?
Pitchford: I generally attribute my varied career to a great curiosity and a short attention span. It's served me well in that early on, I decided that my greatest desire in life was to keep myself amused. I can honestly say I've succeeded in doing that, by creating. There were moments in the thick of things when I would (at the same time) be finishing a song lyric, rewriting a screenplay or doing a chapter for my book. And that was heaven.
I will also say that I've been very fortunate in my collaborations. From Peter Allen to Michael Gore to Tom Snow and then Walter Bobbie on the Footloose Broadway show, I have been very fortunate to be in the room with very good people. I had an agent once, who used to say to me when he'd send me to meetings, that "My most fervent prayer for you, is that you're not the smartest person in the room—Meaning, I hope you go to a meeting in which you can learn something." And I've been very happy to have had a career of not being the smartest person in the room (laughs).