Special Interview with David Massey, President of Mercury Records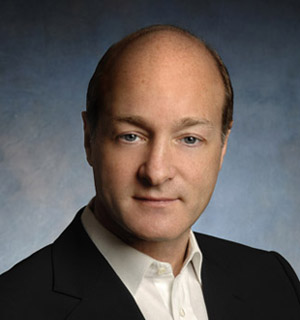 Note: David Massey has left Mercury Records to become the President.CEO of Arista Records.
David Massey, who has been President of Mercury Records since 2007, has been one of the most successful label Presidents and A&R execs for the past 20 years. Starting at Epic/Sony Records in 1991, he has worked with many top artists & bands such as Oasis (including the new solo career of Noel Gallagher), Taio Cruz, Shakira, Silverchair, Duffy, Anastacia, Good Charlotte, Des'ree, Delta Goodrem, Cyndi Lauper, Duran Duran, Parachute, Franz Ferdinand, Portishead, Deep Forest, Jessie James, Neon Trees, The Killers and Fall Out Boy.
From an U.S. music industry perspective, the above list of artists whom Massey has worked with is certainly impressive. But Massey's credits can be considered even more outstanding when viewed from a global perspective. Many of these artists have sold even greater units overseas. Oasis, Shakira, Anastacia and Silverchair are just a few examples of international artists, who have combined to sell over 100 million records worldwide.
Massey grew up in England, and he began managing bands while still in college. In 1991 he moved to New York City to begin working as Vice President of A&R at Epic Records. He moved up at the label to eventually become Senior Vice President of A&R, and then Executive Vice President of A&R & General Manager.
Then in 1999 while still at Sony, Massey launched his own label imprint, Daylight Records. Massey signed and developed many new artists, while still working on additional A&R projects for Sony.
It was in 2007, after Massey had been with Sony for 15 years, that he decided to leave Sony and become President of the new Mercury Records, which is part of the Island Def Jam Music Group. Mercury Records had been dormant for the previous nine years, so Massey re-launched the label from scratch.
We are pleased to present this special Q&A interview with David Massey. He talks about his years at Sony, and his current projects at Mercury Records. He also discusses his philosophy for discovering new artists and having success.
DK : How did you get started in the music business?
Massey: I was studying law at Cambridge University, and I was planning to go into law as a career. My former girlfriend's brother was in a band called Huang Chung. I really liked the band so I decided to manage them. I started managing them soon after graduating. Their name was later changed to Wang Chung, and they signed a label deal with Geffen Records. Their first hit was "Dance Hall Days" in 1984, followed by "Everybody Have Fun Tonight" and "Let's Go!". From 1983 to 1991 I was a manager–I managed many different artists, producers and  songwriters.
DK: When did you decide to leave management to become an A&R exec?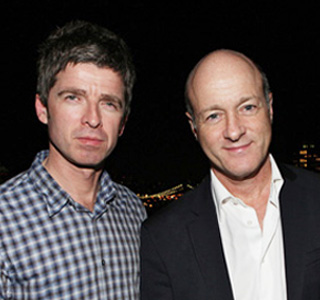 Massey: It was in 1991 that Michelle Anthony (former President of Sony Music) approached me about working at Sony as an A&R exec. I was about to do a small label deal with EMI. She asked if I would I be interested in moving to New York to work with her and (Chairman) Tommy Mottola, who had recently taken over at Sony. It was the perfect time to go. Wang Chung had split up and so did some other bands I was working with. So I moved to New York and became VP of A&R for Epic Records
It felt like the perfect time to make this move, both professionally and personally. I was ready for a new challenge. It was an opportunity to move to the heart of the U.S. music industry in New York City.
DK: Who were some of the artists that you signed at Epic?
Massey: Des'ree was my first breakthrough artist for Epic (in 1993). She had a big hit with "You Gotta Be" (plus many other hits in the U.K. and overseas). Then another big break was when Alan McGee (Head of U.K.  indie label Creation Records) brought me Oasis. We signed them to Epic and they sold in excess of 30 million albums worldwide during the next 10 years.
DK: I'm a big fan of Oasis. What was it like working with them?
Massey: It was an extraordinary experience–there were many highs and lows. The records were incredibly successful around the world. Their album Morning Glory sold 14 million albums in a short period. There were always interesting dramas between the brothers (Noel & Liam Gallagher) that needed managing. But it was always worthwhile because of the exceptional creativity of the band, and especially Noel Gallagher as a songwriter. Their manager Marcus Russell always had a vision to make them a global act, and not to limit themselves to the U.K. As a result, their strategy allowed them to become a truly global band. I worked with Oasis on all their albums, from 1993 until 2006, when their contract with Sony was completed.
DK: Were there other artists that were highlights for you at Epic?
Massey: Yes. Also during this period I signed the band Silverchair from Australia, and the French (dance/electronic) duo Deep Forest. Also a highlight of this period was signing the Scottish rock band, Franz Ferdinand (whose single "Take Me Out" sold a million copies), and singer Lara Fabian.
DK:  It sounds like you did a lot of traveling, finding new talent in many countries.
Massey: Yes. I traveled extensively, mostly to the U.K., France, Germany, Canada, Australia and New Zealand.
DK: How many years did you work at Epic Records?
Massey: From the end of 1991 until 1999. By 1997 I had been promoted to Exec VP of A&R & General Manager.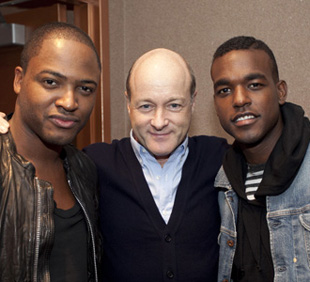 DK: Following your years at Epic Records, you launched Daylight Records via Sony. How did this happen?
Massey: For a couple years I had been trying to persuade Tommy Mottola to give me my own label imprint, which would be called Daylight Records. Finally he said yes, and Daylight was launched at the end of 1999. My first signing to Daylight was the ska/punk band Save Ferris. Then we had a breakthrough when we signed (pop singer/writer) Anastacia, who went on to sell 20 million records worldwide. We then signed Good Charlotte, which also had multi-platinum success.
After that, we signed Delta Goodrem from Australia–her first album sold four million records worldwide. Then we did a great record with Cyndi Lauper called At Last, which she sang a collection of classic songs. We also signed Phantom Planet (an alternative rock band from Los Angeles).
DK: While you were running your Daylight label, did you also still handle A&R for Sony?
Massey: Yes, I had two positions with Sony, as President of Daylight Records and as Exec VP of A&R at Sony Music. I enjoyed doing A&R for several Sony artists, including working with Shakira (her Oral Fixation albums Vol. 1 & 2), Duran Duran (their Astronaut album) and other artists. And working on an overview level, devising a global A&R strategy for Tommy Mottola and Sony's international management team led by Rick Dobbis.
DK: What was it like working with Shakira?
Massey: I worked with Shakira on her Spanish and English albums Fijacion Oral Vol. 1 and Oral Fixation Vol. 2. The albums included the hit singles "Hips Don't Lie" and "La Tortura." I think she's a brilliant artist and an incredible performer. Intellectually, she's very bright–she's speaks at least five languages perfectly. Shakira's attention to detail is exceptional. As an A&R exec, I would help her select the producers and writers she collaborated with. I also enjoyed spending time with her in the studio.
DK: Then after many years at Sony, you decided to move to Universal to become President of Mercury Records.
Massey: I had been at Sony for 15 years. Over the years, I also had some other opportunities (to move to other companies). Then in 2007, L.A. Reid and Steve Bartels (Chairman and President of Island Def Jam Music Group) approached me with the opportunity to restart Mercury Records from scratch. Mercury had been dormant for nine years. I was also enthusiastic about working with (Island Def Jam international execs) Lucien Grainge and Max Hole. It was the right time to take on a new challenge. I was excited to get this fresh start. Still, I was sorry to leave Sony, and especially Rob Stringer (President of the Sony Label Group) after many happy and successful years there.
DK: What was your plan for building the new Mercury Records?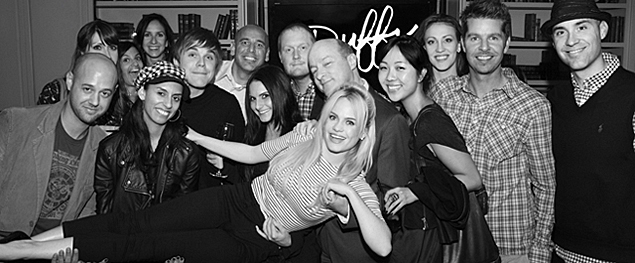 Massey: I wanted to build a high quality label that was focused on developing great artists. It would be a boutique label that would have a balance between pop and rock. It was in the summer of 2008 that we started releasing albums. Our first signing was Duffy (whose debut album Rockferry sold six million copies worldwide). Our second signing was the rock band Parachute; we were very excited when their album Losing Sleep debuted at #1 on the iTunes chart. Then we signed (U.K. group) Portishead, which also had a Top 10 album. Then we signed the (alternative rock) band Neon Trees, the Canadian rock band My Darkest Days, and pop artist Taio Cruz.
DK: Taio Cruz has been a great success for Mercury. How did you sign him?
Massey: I met Taio and heard some songs he wrote that I really liked. I felt great about him as an artist and as a songwriter–his writing drew me to him. In January 2010 we released "Break Your Heart" and then came "Dynamite" (both huge worldwide hits). We're excited about Taio's new album; the first single is called "Hangover," which Taio wrote with Dr. Luke.
DK: At Mercury, do you work closely with Island Def Jam Records?
Massey: Yes. We definitely work as a team with Island Def Jam–we work with IDJ on marketing, promotion and in many other ways. We also A&R some Island artists such as The Killers, Fall Out Boy and (rock band) Airborne Toxic Event.
DK: I heard you had signed Noel Gallagher (formerly of Oasis) to Mercury.
Massey: Yes, it's great to be working with Noel again. I always wanted to work with Noel if he ever made a solo album. After the split of Oasis, it became clear that Noel was ready to do it. So I jumped at the opportunity to be work with him again. Noel's first solo album will be released next month (November).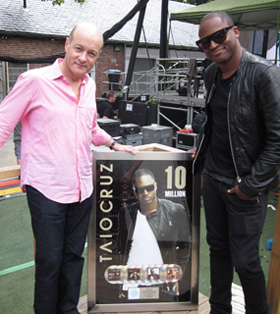 DK: Who are the other artists & bands that you've signed to Mercury?
Massey: We just signed a great rock band called The Gaslight Anthem; they're from New Jersey. The lead singer & writer is Brian Fallon, who some people say has the charisma of a young Bruce Springsteen. In fact, Springsteen has performed onstage with the band. Their two albums (on independent labels) have already combined to sell an impressive 200,000. The Gaslight Anthem's first album on Mercury will be released next summer.
We've also signed three talented solo artists: John West, a rhythmic singer/songwriter from Baton Rouge, Louisiana; Luke James, an R&B/soul singer from New Orleans; and Cris Cab, an 18-year-old reggae/pop artist from Miami, who's already an online phenomenon.
DK:  Who are the A&R execs on your Mercury staff?
Massey: We have Evan Lipschutz (VP of A&R), who's worked with me for 10 years, including our years at Daylight & Sony. Evan works with our rock bands & artists and works closely with Parachute and Neon Trees, among others. We also have Daniel Werner (A&R Director) who works with our pop acts like Taio Cruz, Mann and The Wanted. And we have Tom Lee, who's our A&R scout. Tom was instrumental in our signings of Neon Trees, Cris Cab and The Gaslight Anthem.
DK: You've had such tremendous success over the years. Is there a particular strategy or philosophy you've utilized, to help guide you?
Massey: For me it's all about great songs. Or a great voice. If the artist writes their own songs, they need to show great quality in their songwriting. If they're a singer, they need to have a powerful and distinctive voice. Artists need to be unique–I'm not someone who is drawn to the generic. I'm also an artist guy who is committed to artist development and career building.  That's what I do.
Over the years I have learned to follow my instincts. You can learn a lot in this business from experience. I've learned to trust myself more–I don't deliberate. I try to make decisions naturally, listening carefully to both heart and mind.
Dale Kawashima is on Google+