Country Singer Darryl Worley Discusses His Hit Single "Sounds Like Life To Me," And Writing His Songs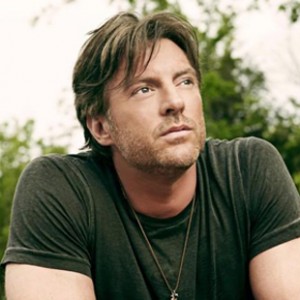 Singer/Songwriter Darryl Worley is no stranger to the top of the country music charts with tunes like 'I Miss My Friend,' the 9/11 ode 'Have You Forgotten?' that he co-wrote, and 'Awful, Beautiful Life,' which he helped pen. While no one holds the magic formula for writing a hit song, Worley did feel he had a winning idea with his current rising single, 'Sounds Like Life To Me.'
'I had pitched that idea to different songwriters for a long time,' explains Worley. When I sat down with Wynn [Varble] and Phil O'Donnell to write, I said, 'I'm going to pitch this idea to you guys one more time,' because I had pitched it to Wynn several times. I said, 'I'm going to run this by you. If you all don't get it, I'm writing it myself, and when the checks start coming in, guess what? They'll all be coming to me.' And they got it!'
Country artist Craig Morgan originally recorded the song, but it was never released as a single. Darryl's version eventually made its way to the airwaves as the second single from his recently released album, Sounds Like Life. That may be only right since the song is taken from his real life experience.
'This old buddy of mine was really struggling, and his wife was afraid he was going to get back on the whiskey train,' Worley recalls. 'He had been sober for about seven or eight years. I was actually headed out of town, and I decided to just bite the bullet and take the time that it required to go by there and try to talk his big butt out of that bar.'
'It was such a cool real life experience I thought, 'man, this could make a great song.' Just the whole idea of yeah, I know you're having a hard time, but so is everybody else. You need to put it in perspective and suck it up and get your hind end home to things that matter the most. It wasn't easy. He wasn't really all that excited about having somebody tell him what he knew was probably right,' he adds with a laugh. 'I was able to use my manipulative ways to get him out of there one way or another, so it turned out good.'
Worley teamed with other writers on seven other cuts for his latest project. However, when he first came to Nashville, he worked by himself 'because that was my comfort zone.' Still, he doesn't have a preference.
'I'll hit on what I think is a great idea,' Worley says, 'and I'll be tinkering around with it at the house. Then, I'll wind up with a writing appointment booked, and I won't have anything else to bring to the table. I'll just say, 'well, I was going to write this by myself, but I think it's true probably, 'two heads are better than one.' Obviously, they push you to write with other people, because you write faster, you produce more and heck, that publisher just wants to get songs cut. If I had to pick one nowadays, I would pick writing with some of my buddies because that's the only time I get to see them,' he adds with a laugh.'
Worley doesn't necessarily believe in scheduling a set time for the creative music to work.
'Unfortunately, in this day and time and in this life and schedule that we lead, you almost have to be able to learn how to approach it that way. But I think probably 85% of the things that I bring to the table are things that come to me or hit me in a down time when I have time to just let my mind relax and just contemplate different things. I try to steal away and find a moment to get some little something going so that I can put in on a recorder or write down some lyrics or whatever it might be, so that when you go and get in that room together you can have something to offer.
'I guess there's people that can produce no matter what situation you're in, but for me, it seems like there ought to be some soul searching and some spirit involved in it or else maybe it all just sort of becomes generic. I don't know for sure. I haven't figured all that out. Sometimes the thought of 'hey, I'll meet you at 9:30 at room number 14 at so and so still scares me, because it's like, 'is this really how this is supposed to be?' (laughs). It's the reality of it, and you better be able to do it.'
Worley continues to build his career as a performer, but when the spotlight stops shining on him one day, he'll turn his eye exclusively to songwriting.
'Down the road a ways, I'd like to be able to focus in on some of these young artists and say, 'man, I believe I can write this next boy a hit.' We'll see what happens.'
Bill Conger is a freelance writer for various publications including Bluegrass Unlimited, GACTV.com, Bluegrass Music Profiles and ParentLife. He can be reached at [email protected].He is also on Google+