Interview With Hit Singer/Songwriter Dan Wilson, About His New Album Re-Covered, And Co-Writing Hits For Adele, Dixie Chicks And Other Artists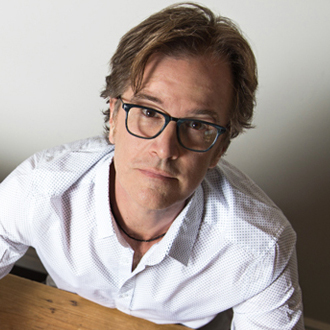 Dan Wilson has had an impressive and versatile career, co-writing big hits for other artists such as Adele and the Dixie Chicks, while also having success as an artist with his bands Semisonic and Trip Shakespeare, and with his solo albums. Currently, he has just released his new album, Re-Covered, which features his versions of the notable songs he wrote for other artists.
Wilson is best known for co-writing Adele's #1 hit, "Someone Like You" (from her mega-platinum album, 21) and the Dixie Chicks' huge hit, "Not Ready to Make Nice." He won a Grammy Award for being a producer on Adele's album, and he won the Grammy Award for Song of the Year for co-writing "Not Ready to Make Nice." Wilson also wrote the hit "Closing Time" for his band Semisonic, and he was the group's lead vocalist.
SPECIAL FEATURE: STREAMING AUDIO

Here's an excerpt of our interview with Dan Wilson, who tells how he wrote with Adele, her #1 hit, "Someone Like You."
In addition, Wilson co-wrote the #1 country hit "Home" for Dierks Bentley, plus John Legend's single "You & I (Nobody in the World)," and two songs with Taylor Swift (for her album, Red). His other songwriting credits include Josh Groban, Chris Stapleton. Pink, Weezer, LeAnn Rimes, My Morning Jacket, Foxes, Panic! at the Disco, Birdy and James Morrison.
For his new album, Re-Covered, Wilson has taken songs he's co-written for other artists and made them his own, with his own arrangements, his vocals and guitar playing. The result is an eclectic spin on some of his hit songs, as well as some lesser known but favorite songs. The album was produced by Mike Viola, who has worked with Ryan Adams, Jenny Lewis, Fall Out Boy and other artists.
Wilson has also released a deluxe edition of Re-Covered, that consists of a hardcover book and CD that contains 56 pages of drawings, essays, lyrics, and songwriting observations. The book includes illustrations, stories and lyrics by Wilson about each Re-Covered song.
We are pleased to do this new Q&A interview with Dan Wilson. He discusses his new album Re-Covered, and tells how he co-write hits for Adele, the Dixie Chicks and Dierks Bentley.
DK: Early on, you were in the bands Trip Shakespeare and Semisonic. At what point did you decide that you wanted to write songs for other artists?
Dan Wilson: I'd always admired people who could write songs for other artists—I always thought that was extremely cool. Somehow, when I was in bands, I had this idea that I could use my excess songwriting energy to write for other people. I wasn't sure what form that would take…it was just a picture I had in my mind.
Early on, I had been on tour with Trip Shakespeare for six or seven years, and then I was on the road with Semisonic for eight years. So I had been doing a ton of touring. And then my wife and I had a daughter who was medically very compromised [with complications], so it became obvious that I couldn't spend as much time away from home as I had been for the past many years.

Here's a video of Dan Wilson performing the hit "Someone Like You,"
which he wrote with Adele.
DK: Was it during this period that you worked on your first solo album, Free Life, that you also started writing songs for other artists?
Wilson: Yes, I think so. It was from 2001 to 2003 that I did a lot of work on the Free Life album. Then a couple years after that, I was signed to Rick Rubin's label, American Recordings. And during that time, Rick's label moved from three different parent companies, and there were a lot of delays. So I found myself with a lot of opportunities to write with people.
DK: During this period, you co-wrote a big hit for Dixie Chicks ("Not Ready To Make Nice") plus six songs on their album, Taking the Long Way. How did you get together with them?
Wilson: That was the album that Rick Rubin was producing. He had this intuition that I would be a good co-writer for them. Once he gets an idea, if he thinks it's a good one, he's very patient and very good at making it a reality. Also, he played them a bunch of songs from Free Life that were in progress, and I think those songs were appealing to the Chicks. For some reason, they struck a chord with the band.
DK: How did you write the hit "Not Ready to Make Nice" with the Dixie Chicks?
Wilson: We got together in Santa Monica at Village Recorders, which is a fantastic studio. And we were familiar with each other because Rick had been talking about me, and I was a fan of the band. They played me the songs that they were working on at the time, and I felt like a lot of them touched on the controversy that they'd gone through with the Bush administration and the Iraq War. (Natalie Maines of the Dixie Chicks said the group was ashamed that President George W. Bush was from their native Texas). But I didn't feel like any of the songs really took the bull by the horns and talked directly about these issues.
We wrote a song on the first day called "So Hard," which I really loved. It's not about their misadventures in American politics at all. Then I told them about an idea I had, which would be called "Undivided." It would be about how they had stuck together [when they were blacklisted by country radio] and the troubles they'd had with the Bush administration. The song could also talk about how American politics was going through this incredible dividing process.
When I was telling them about this idea, I said, "Look, we could also talk about how our country's better when it's undivided." And then Natalie talked about it for a minute, and said, "Does this mean that in this song, we would have to forgive the people who screwed us?" And I said, "Maybe it would…that's an interesting question." Then Natalie said, "Nope." And that gave me a lot of clarity about where they stood. They were not going to be apologetic…they were not going to try to find common ground with people they felt had acted in bad faith. And then the next morning after I had a bunch of espresso, I thought of the phrase, "Not Ready to Make Nice," which is something that my family used to say. I come from Minnesota, and that's the kind of thing they would say…"I'm not ready to make nice."

Here's a video of Dan Wilson performing his hit, "Closing Time," which
he originally recorded with his band, Semisonic.
DK: Thanks for telling me this story. A few years later, you had an even bigger hit with Adele, "Someone Like You." How did you get together with Adele?
Wilson: Once again, that was a Rick Rubin introduction. He had been working with her, and he had a lot of ideas about what she could do to make great songs, and one of those ideas was for her to work with me. And so we got together in a very small studio in Hollywood on Santa Monica Blvd. It's a tiny place that I love—it has a really nice piano and a high ceiling and a skylight, which is a very nice setting for writing a song.
Adele showed me several songs she was working on, which was really inspiring and really funny—she's a very funny person. She's fun to hang out with. She showed me the first bunch of lines for what would later become "Rumour Has It," and then she showed me the first bunch of lines for "Someone Like You." Then she said, "Which one do you want to work on?" And I said, "Let's do the sad ballad ("Someone Like You"). So she told me a sad story that was what the song was about, and then we spent two days in a very focused way, writing the song and recording the track.
DK: When you write with Adele, does she mainly do the lyrics and you do the music? Or do you equally write the lyrics and music?
Wilson: She doesn't really do chords or structural things with a song until she hears something. And then she takes a curatorial type of approach, where she puts on the gentle pressure to make it better, whatever the chords might be or the structural thing, or how is the song working out in the big picture. So she's definitely a visionary in all the levels of music. And for that session, she had a story to tell lyrically, and I wanted to enhance that musically as much as I could. But I'm a lyricist too, so I did the same with her. If I felt like the words of some section weren't quite up to speed, I would make suggestions and drop things in, and see if they survived. And she was the same with the music—she was clear with what she wanted and especially with what she didn't want. It was very collaborative.
DK: "Someone Like You" became a #1 hit for Adele, and her album 21 was the biggest-selling album of the decade. How did it feel to have such a huge hit with her?
Wilson. It's interesting. I thought "Someone Like You" was a beautiful song, but I didn't really think about whether it was going to be a single. This is kind of typical of me; I don't really think about whether the song I'm doing is a single. And it can be sort of a problem, I suppose, if you want to just be strategic. But it's kind of good for me, because it keeps me in a more free and uninhibited creative space, and not thinking about what the requirements of the single are.
When "Someone Like You" became a huge hit, I was mostly just happy for Adele. It was such an amazing, wonderful thing for her to be getting the recognition she deserved. She's just an amazing talent, and she's got a way of making songs that have so much heart…it's just incredible.

Here's the video of the Dixie Chicks' hit "Not Ready to Make Nice,"
which was co-written by Dan Wilson.
DK: You also had a #1 country hit "Home" with Dierks Bentley. Can you talk about working with Dierks and writing this song?
Wilson: Dierks and I and his producer Brett Beavers met in a studio in Nashville. We all sort of knew each other by reputation, and I had listened to Dierks' records. I had asked that the studio rent a piano—they didn't have a piano and I always like a piano in my sessions. So they rented a really nice grand piano, and they had it in the main room in the studio. Then I went to the studio, and Dierks, Brett and I were chatting together. But then Dierks got a phone call from his wife, whose Prius wouldn't start. It was a cold, January morning in Nashville and her car wouldn't start. So Dierks said, "Oh guys, I gotta run…I'll be back [soon]." Then he ran off in his pickup truck to jump-start his wife's car.
While he was gone, Brett and I talked for a few minutes, and then I sat down at the piano and played one chord on the piano. Brett said, "Oh that's beautiful, I love that." And then without any warning and in kind of a channeling way, he played that guitar riff that led to the song. He played the guitar riff that was about four bars long, and we just jammed on that for a few minutes. When Dierks came back, I told Brett to play him the guitar riff. He played the riff and Dierks said, "Wow, what's that? Did you write that yesterday…did you get together earlier?" Brett said, "No, it fell from the sky when you were out" (laughs). So we all said, "Whoa, let's write a song to this." And we visualized a song that could be kind of a patriotic song, and it was about the inclusiveness of America …the arms wide open quality of America. And that's what we did.
DK: Currently, you've just released your album, Re-Covered, which features your versions of the hit songs you've written. How did you decide to do this album?
Wilson: Around 2009, I had a friend who presented the idea to me. She said, "You need to make an album, which is you covering all of your songs that have been covered by other people." I said, "Oh, that's a cool idea." And then she goes, "Yeah, but listen—don't do it as some kind of stripped down, unplugged, busker, lazy record. It's got to have a sonic idea…it has to have a sound. You can't just present the songs as if they're glorified demos." And I was like, "Wow, that's a cool idea…I hadn't thought about either part of that idea." So we talked about it a bunch, and I said, "Okay, I'll make a list of the possible songs that I can do."
It was around 2009, so I had a bunch a songs I could do. But when I looked at the list, it wasn't quite enough for what I would want to see as a fan or listener…you know, someone staking a mighty claim to their ability as a songwriter. I looked at the list and just thought, there isn't enough notable stuff here to make that claim. So I just have to wait.
Then a few years passed, and I wrote "Someone Like You," and I wrote a couple of great things with John Legend, and a couple really good things with Taylor Swift (for her album, Red). I also did a lot of records with more indie-type artists, and Chris Stapleton and I wrote a bunch of songs that I liked. And then, when I looked again at the list of songs, it started to look pretty good. I felt like this was probably a good time to do it.

Here's the video of Dierks Bentley's hit, "Home," which was co-written
by Dan Wilson.
Two years ago, I approached (producer/writer) Mike Viola, a friend of mine who I collaborate a lot with, with the idea of him producing my album. He said he would really like to, but he had some conditions. One condition was that we would record to 2-track in one of the old venerated studios in L.A. like EastWest or United. We would record to 2-inch tape (analog), and then mix to 2-track. And I said, "Okay, but why?" He said, "Well, when are you gonna get a chance to do that again?" I said, "Okay (laughs). That's a good reason." The other thing he said was, we've got to do it fast. We've gotta cut it live, you're gonna sing live, and we're gonna play live. [Doing it this way], you'll get better results—nobody will go into a mode of digitally fussing with the music, and fixing it and tweaking it. Let's do it fast, let's get it done quick, in one week." As it turned out, we spent another three weeks on the record for a couple reasons—I had the idea of doing "Someone Like You" with the Kronos Quartet up in Berkeley. But it really was a fast and deft process, and I'm grateful to Mike that he had that idea.
DK: I read that you're going on tour in September and October. Are you playing with a band, or playing solo?
Wilson: Many of the tour dates are going to be me and Brad Gordon, who plays piano. He plays on a bunch of songs on my album. And then several of the shows are going to be with a small band, depending on who I know in that city and how fate treats us.
I've been doing shows in the past several years billed as Words & Music by Dan Wilson, which is really an elaborate excuse for me to tell stories and talk a lot, although sometimes I get hints [from the audience] that I should start playing a song (laughs). At least, it gives me a chance to tell the stories of some of these records, and maybe share my insights about what the artist's life is like in the current day.
DK: Thank you Dan for doing this interview. Is there anything else you'd like to mention for this article?
Wilson: Well, I think it needs to be said that I'm a very lucky person.
DK: Why is that?
Wilson: Because when I was a little kid, I dreamed of being a singer and writing hit songs, and I haven't really had to change my dream since then.