Courtney Lynn & Quinn's "Wandering Soul" Named October "Best Song Of The Month"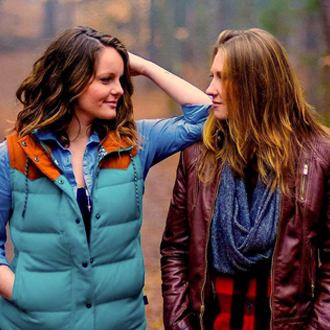 Courtney Lynn & Quinn, a pop/acoustic/folk band based in Charlotte, North Carolina, has won the SongwriterUniverse "Best Song Of The Month" Contest for October with their song, "Wandering Soul." This song appears on Courtney Lynn's solo album that was released in October 2017, and it has become a key song for the group since they officially formed in the past year.
"Wandering Soul" is a a heartfelt, appealing folk/pop song that starts off with just vocals and acoustic guitar, and then gradually builds into a full-band arrangement. The recording features expressive lead vocals by Courtney and harmony vocals by Quinn (whose last name is Henderson). "Wandering Soul" was expertly produced by Art Diaz at Warehouse Recording Studio in Sioux Falls, South Dakota.
Courtney grew up in the city of Greenfield, Indiana, but she's lived in several different states. She learned to play guitar and write songs when she was 15, and she's been inspired by listening to such favorite artists as James Taylor, Brett Dennen and James Bay.
Following high school, Courtney went to college for a couple years, and then she accepted an internship with Next Step Incorporated, a non-profit, Christian-based organization that does charity work. She later did social work for two years, before deciding to focus on her music full-time.
After moving to North Carolina, Courtney began writing and recording the songs for her debut album, Wander Years. She recorded the album with producer Art Diaz, with musical contributions by Quinn. Courtney released the album a year ago, and then she and Quinn began actively performing as a full band with drummer Steven Cornacchia and bassist Luke Barnette.

Here's a video of Courtney Lynn & Quinn performing their song,
"I Like It That Way."
Courtney and Quinn first met in 2012, and then they reconnected four years later. In the past two years, they've not only formed a musical partnership, but also a personal one. They are a couple who will be getting married this month.
Courtney, Quinn and their band continue to tour steadily, with many shows booked. Notably, they've been featured as a standout artist on NPR's Charlotte music podcast called Amplifier, and they've been featured in Creative Loafing magazine. They've also performed on NBC's Charlotte Today show. In addition, the band has been busy writing songs for their next record.
Top Five Songs Of The Month
Here are the Top Five Songs which were submitted for this month's contest, with the songwriter credits, plus their e-mail and website links. You can listen to the winning songs by clicking the music players below.
"Best Song Of The Month" Winner
Song Title:
"Wandering Soul"
Written by:
Courtney Lynn of Charlotte, North Carolina. Performed by Courtney Lynn & Quinn.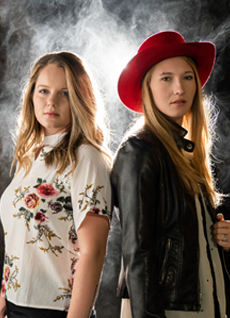 More Best Songs Of The Month