Jenn Bostic's "Kiss My Rainy Day Away" Named August "Best Song Of The Month"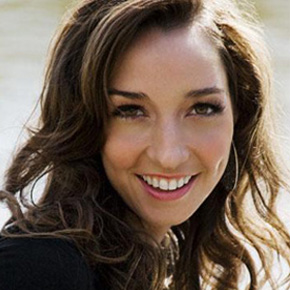 Jenn Bostic, a promising, country singer/songwriter based in Nashville, TN, has won the SongwriterUniverse 'Best Song Of The Month' Contest for August, for her song 'Kiss My Rainy Day Away' (co-written by Charlie Hutto). This song is included on Bostic's debut 12-song album, Keep Lookin' For Love, which she released independently in July 2009.
'Kiss My Rainy Day Away' is a graceful, well-crafted country ballad, which features a sensual yet subtle lyric theme. The song starts with an understated arrangement and delicate fiddle playing, and then builds to a memorable, hooky chorus. "Kiss My Rainy Day Away" provides a solid showcase for Bostic's expressive, heartfelt vocals, and the song also features fine harmony vocals. This recording was expertly produced by Nashville-based Charlie Hutto, who co-wrote all the songs with Bostic for her album.
Bostic was born in Philadelphia, and then she grew up in Waconia, MN, which is a suburb of Minneapolis. Her father, James, was a musician & songwriter, and his tragic death in a car accident (when Jenn was 10) inspired her to further pursue her music. She learned to play piano early on, and she began writing songs when she was 12. Bostic was also influenced by listening to some of her favorite artists: Bonnie Raitt, Susan Tedeschi and Norah Jones.
During high school, Bostic entered and won a few talent contests, and she became a finalist in the Miss Teen Minnesota Pageant, where she won the talent competition. Then for college, Bostic attended Berklee College Of Music in Boston, MA, where she subsequently graduated with a Bachelor's Degree in Music Education & Performance. It was also during college that she met Hutto (a fellow Berklee student) and played in a country/blues/rock band with him.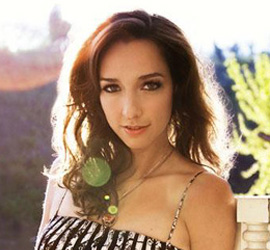 Upon graduating from Berklee, Bostic decided to move to Nashville to further her music career. "I had visited Nashville a few times, and I fell in love with the city," said Bostic. "I've made a lot of new contacts there, and as it turns out, I collaborated on my album with Charlie (Hutto), who had also moved to Nashville. We wrote all the songs together and he produced the album."
Keep Lookin' For Love was released in July 2009, and it has helped establish Bostic as a rising new artist. Some of the album's songs have received regional radio airplay, and Bostic has recently won the We Are Listening song contest and was a finalist in the John Lennon songwriting contest. In addition, Bostic and her band have been touring regularly, playing gigs in Tennessee, Colorado, Minnesota and in Massachusetts. Lastly, she has been co-writing steadily, working on songs for her next release, which will be an EP.
Top Five Songs Of The Month
Here are the Top Five Songs which were submitted for this month's contest, with the songwriter credits, plus their e-mail and website links. You can listen to the winning songs by clicking the music players below.
"Best Song Of The Month" Winner
Song Title:
"Kiss My Rainy Day Away."
Written by:
Jenn Bostic & Charlie Hutto of Nashville, TN. Performed by Jenn Bostic.
More Best Songs Of The Month
To enter the next "Best Song Of The Month" Contest (the deadline is the last day of each month), please
Click Here